From Year 3 to Year 6 pupils follow a topic based curriculum which incorporates all National Curriculum subjects. Core texts and topic books (e.g. books related to the Romans) are used in reading and writing lessons. Generally maths is taught discretely.
Maths is taught through 'Power Maths', a programme which supports a teaching for mastery approach. Lessons and activities are designed to be taught using problem-solving approaches to encourage pupils' higher-level thinking. The focus is on working with pupils' core competencies, building on what they know to develop their relational understanding.
Writing is taught through a range of exciting stimuli which includes books, film clips, artefacts, and real life experiences. We strive to equip children to develop a rich vocabulary which can help them bring their writing to life. Basic skills and non - negotiables underpin writing in all areas of the curriculum. Teachers model the writing process and demonstrate the ambitious high standards expected of all children.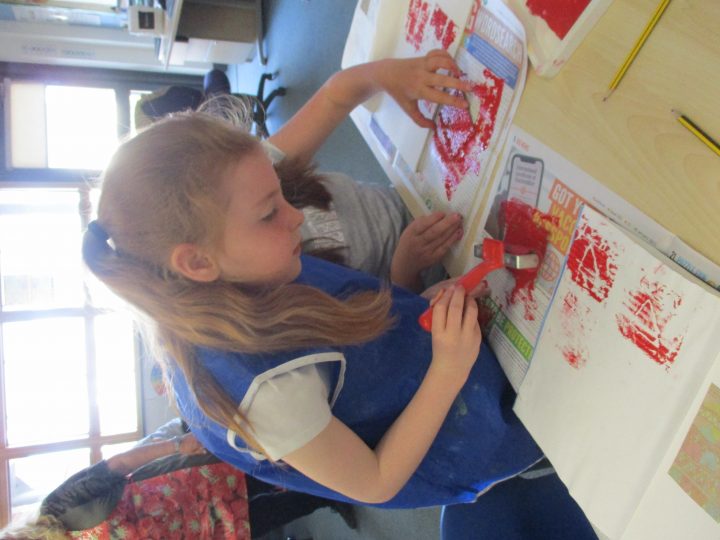 Year 4 Art Day Week Beginning 02/05/22
In Year 4 this week, we have had an Art day. We have been making printing blocks from cardboard and Styrofoam. We experimented with shapes and patterns, as well as different surfaces such as paper and fabric. We finished the day by creating collographs, which we are excited to use when they're dry. Here is some of our work.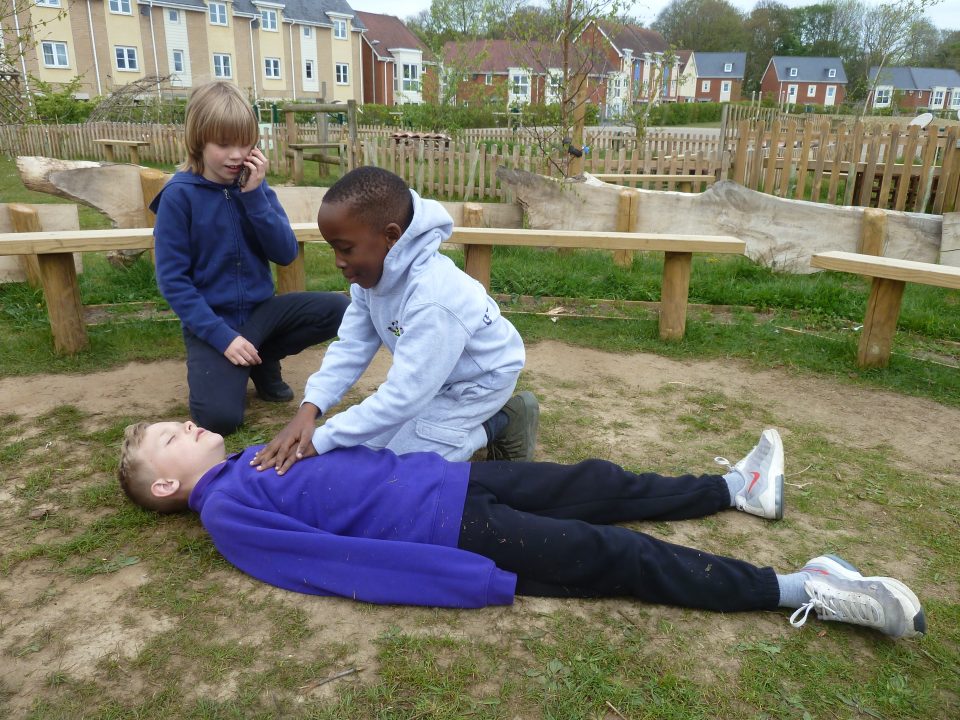 First Aid in Year 4
This week, to link in with our English work on Shackleton's adventure to Antarctica, we have spent some time in the outdoor classroom learning about basic first aid. We have role played various situations, including asthma attacks, bleeding and calling for an ambulance! The key points we learnt were: To keep calm Check it's safe to helpAsk what happened and what hurtsSay kind, comforting thingsTake action if you canGet help (an adult or call 999)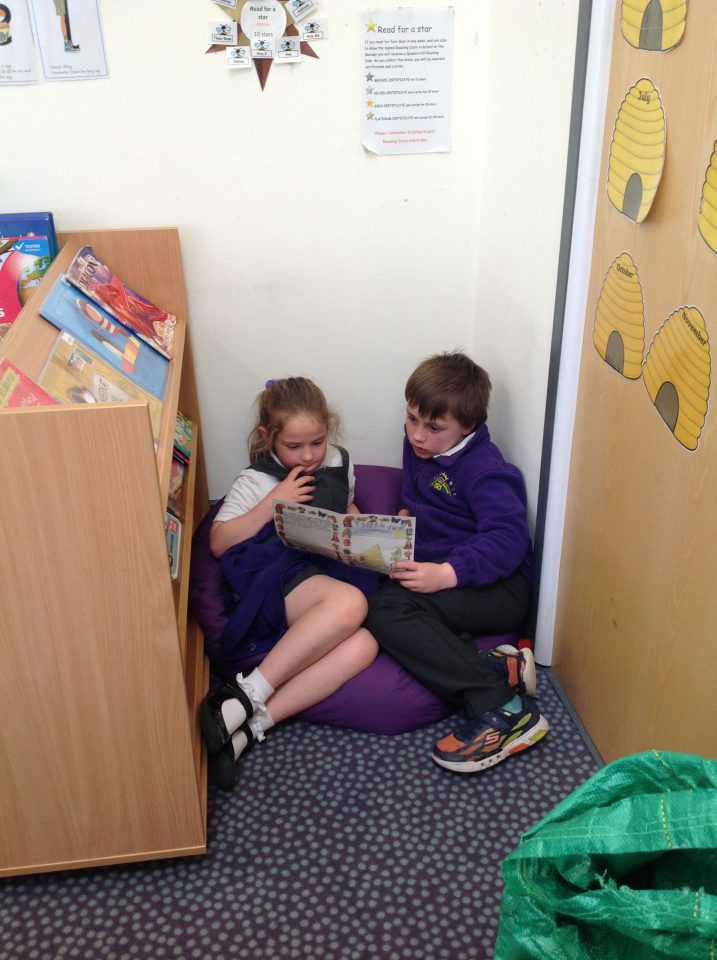 Sharing stories with buddies
Before the Easter holidays, children in Year 4 spent a number of weeks writing their own legends based on Blue Frog: The Legend of Chocolate. They designed front covers for their stories and made them into mini books. Today, the children in Year 4 shared their stories with their Year 1 buddies!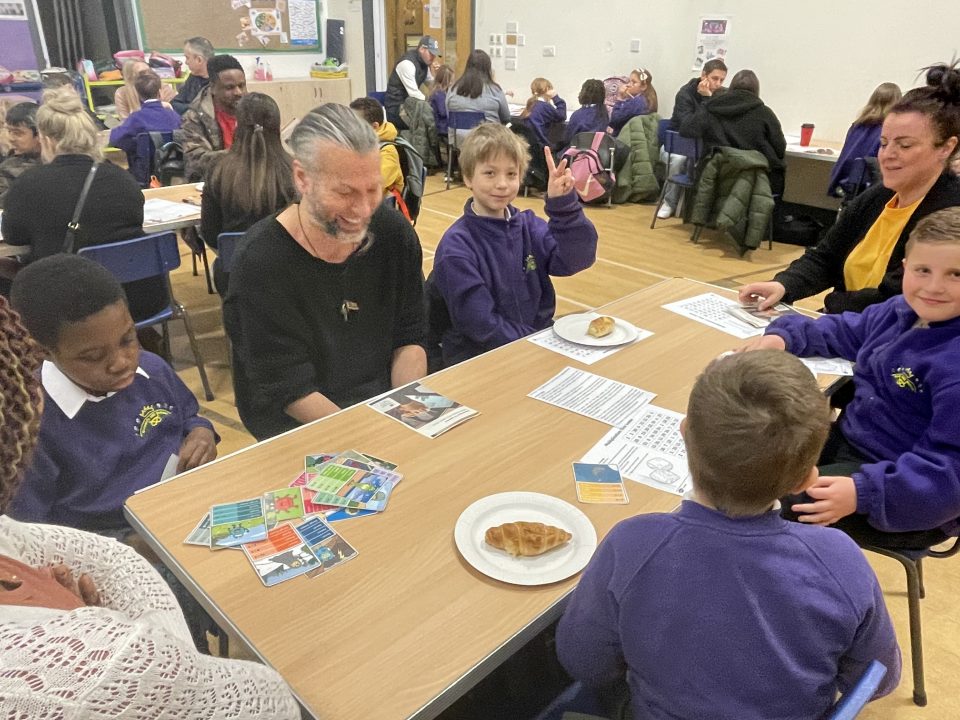 Y4 Times Tables Cafe
It was lovely to see so many of you at the Times Table Cafe. If you were unable to attend please see below the presentation of the Year 4 Times Tables Information. Year 4 Multiplication Tables Check 2022 Download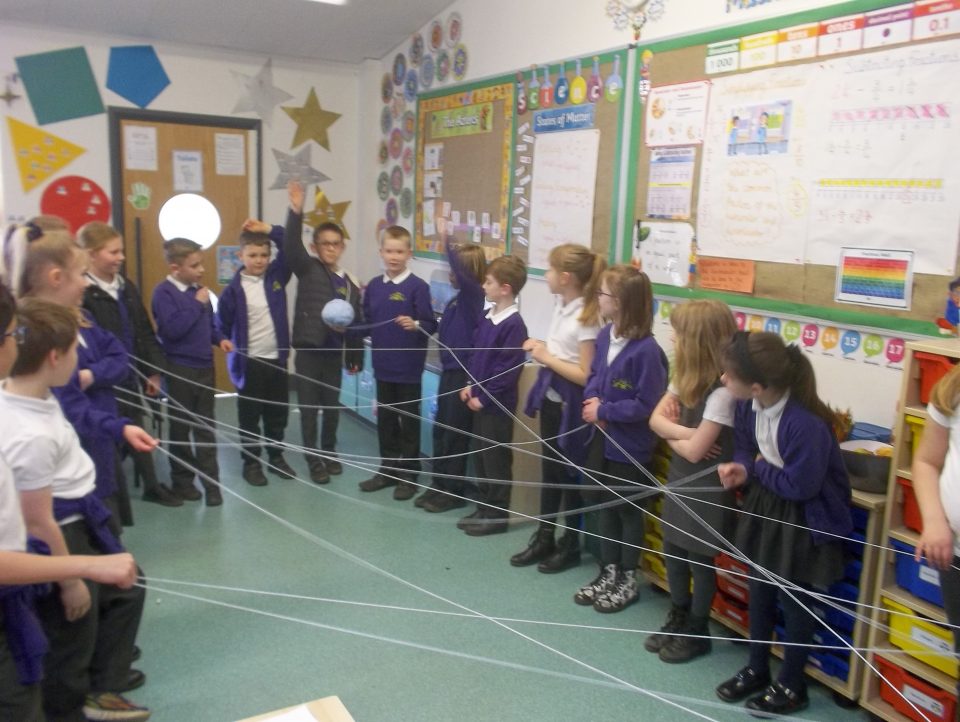 RSHE in Year 4
This afternoon in Year 4, we have been thinking about the similarities and differences that we have with one another. As part of our lesson, we created a 'web of similarities' to discover all the things that connect us together. These included the types of families we have, our favourite pets and our hobbies. We enjoyed learning something new about our friends!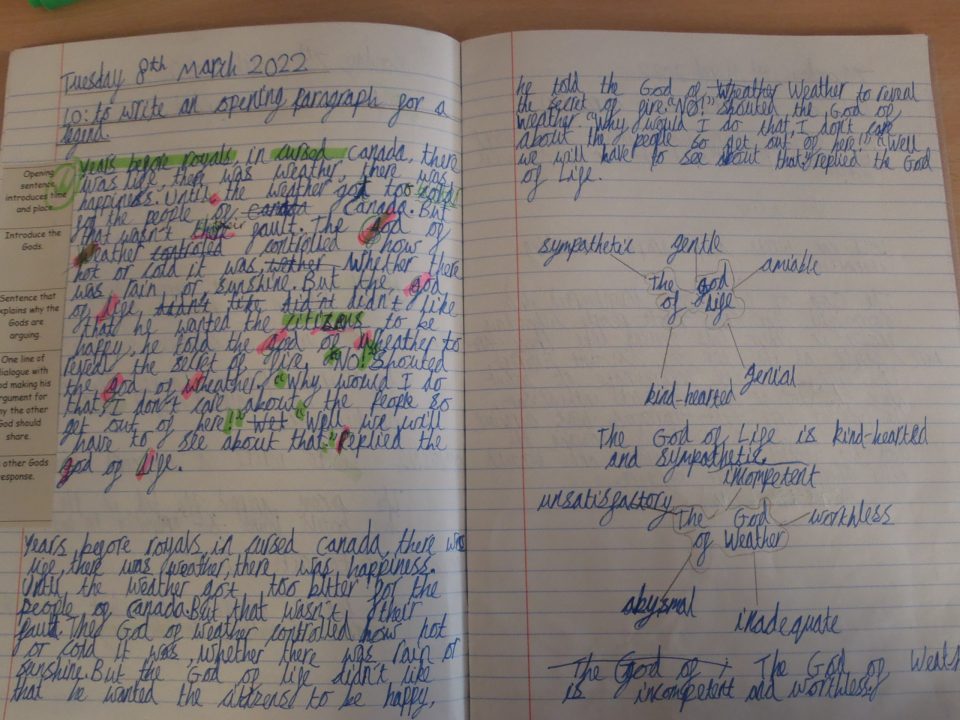 Writing in Year 4
This half term we have been writing our own legends based on The Blue Frog: The Legend of Chocolate. At the beginning of our unit of work, we started by identifying the features of legends and considering what we needed to be successful in our own writing. We have started writing the opening paragraphs to our legends, both as a class and independently. Since then, we have been thinking carefully about the writing process and how we can be like authors, editing, improving and redrafting our work. We look forward to sharing our finished legends with you!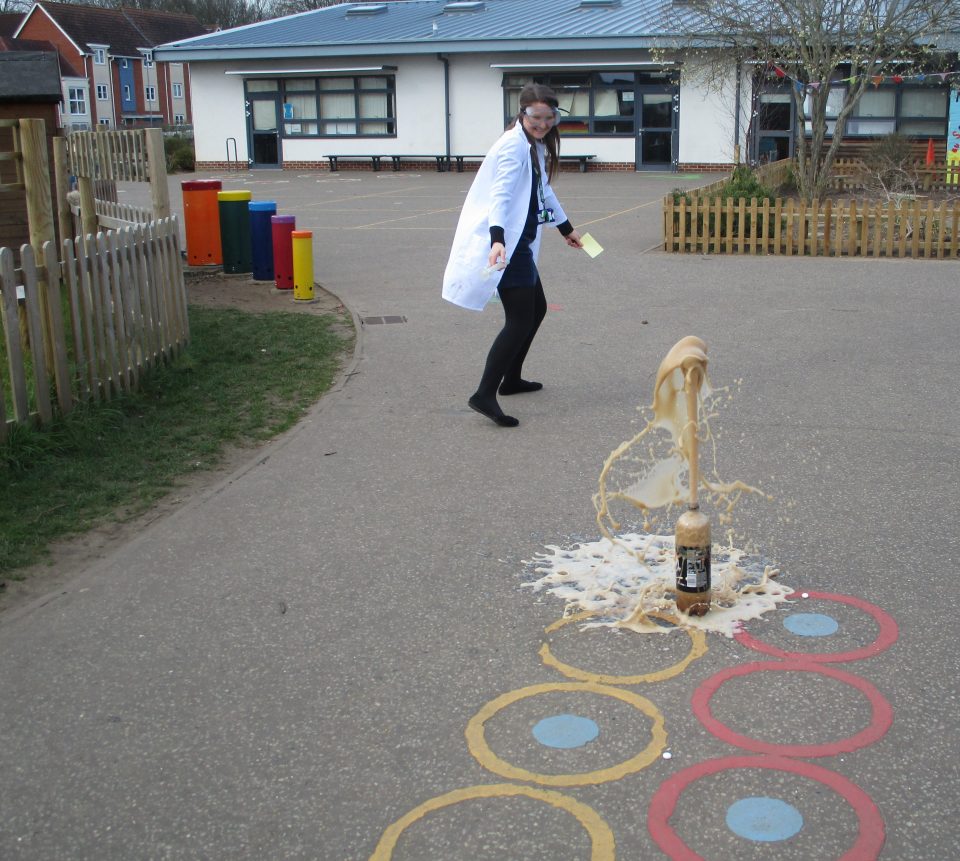 Safety in Year 4
This week in Year 4, we have learned about safety. We learned about internet safety, road safety and fire safety. Then, this afternoon, we learned about how we stay safe when undergoing science experiments.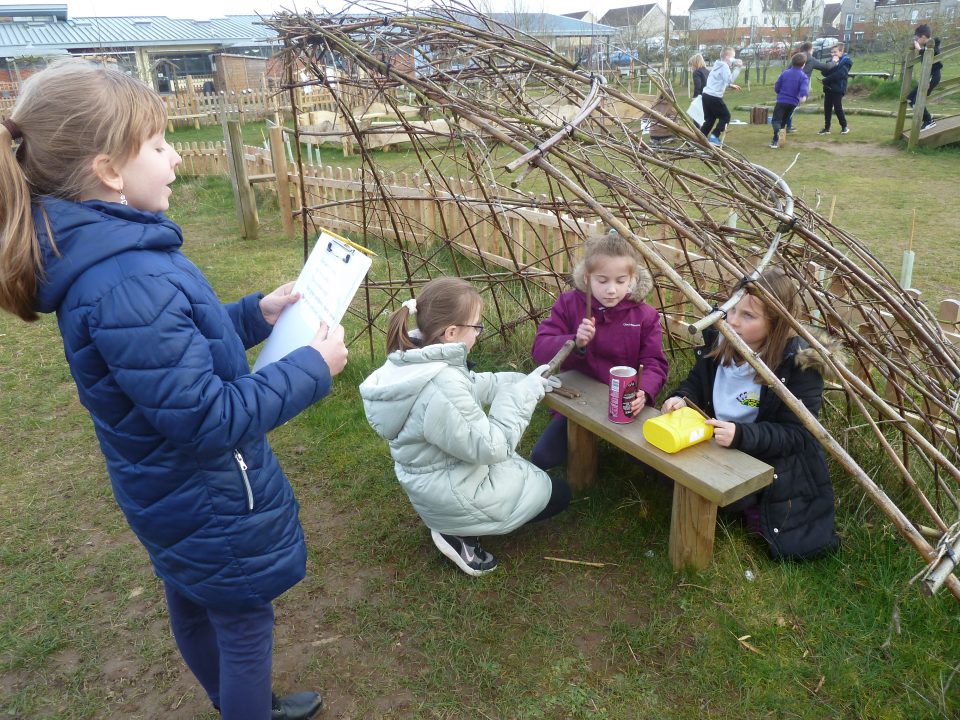 Outdoor Learning in Year 4
Today in Les Hiboux, the children used homemade percussion instruments to perform a rap in our school garden.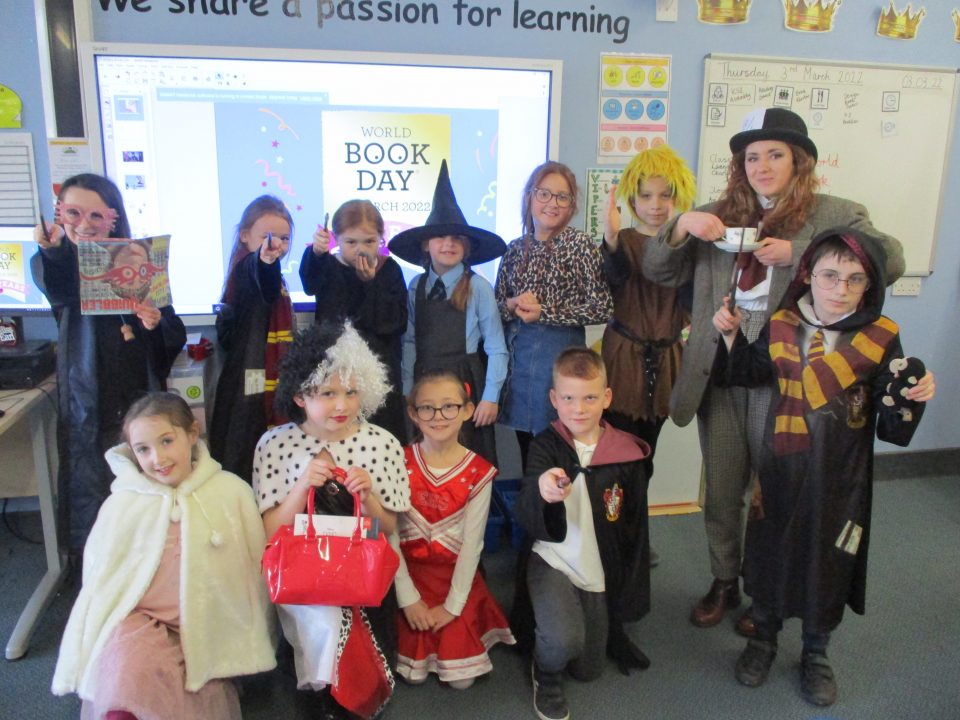 Book Week in Year 4
This week, we enjoyed lots of reading activities to celebrate World Book Day. We read with our Year 1 buddies, heard stories from teachers, dressed as our favourite book characters and did a book swap!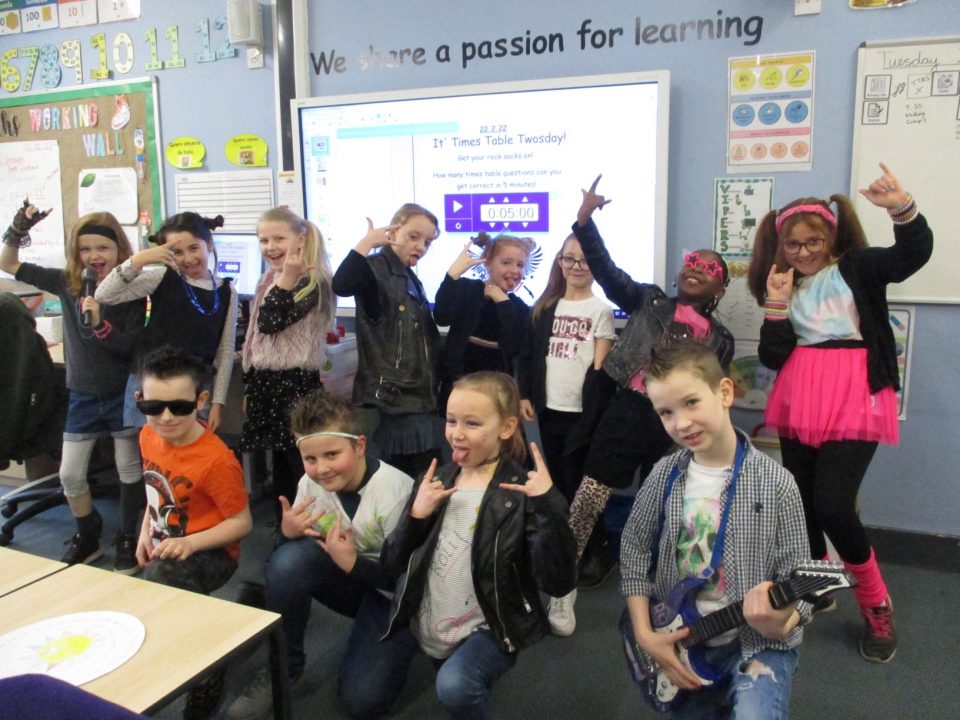 States of Matter in Year 4
This week in Year 4, we have been learning about states of matter in Science. We learned about solids, liquids and gases and undertook an experiment to learn more. We put raisins into a cup of lemonade and found that the raisins floated to the top. We discovered that the gas particles in the lemonade allowed them to do this. We have also been learning about Aztecs and we started the week with an Aztec day. We even had a visitor (Ms Taylor) who told us about an Aztec prophecy. Finally, we celebrated 22.02.22 on Tuesday with Times Table Twosday! We all dressed as rockstars and joined a competition on Times Table Rockstars!