Dear Parents and Carers,
We are delighted to welcome you to Queen's Hill Primary and Nursery School. We hope that the time your child spends at our school is a happy and rewarding one.
We are passionate about learning and work hard to provide a stimulating curriculum in a secure, safe environment - giving all children the opportunity to reach their full potential.
The relationships we have with you, as parents and carers is very important to us. We hold many events to help parents and carers to support their child's learning and we have an open door policy should you have any queries we can help you with.
We look forward to welcoming you.
Mr. Matthew Cross
Headteacher
September 2022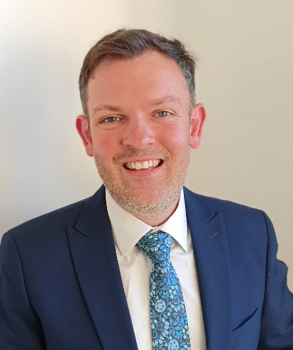 Traveling to and from school
Walking, cycling and scootering
We try to encourage children to walk, cycle or use scooters to get to school. Your child may cycle to school if he or she is proficient enough to do so and wears a protective helmet. We strongly advise your child to wear a hi-visibility vest.
We have a cycle rack & scooter park, where cycles and scooters may be stored during the day. These should be locked, and please note that we cannot accept responsibility for any loss of or damage to these whilst at school.
By car
We would prefer your child to walk to school, at least part of  the way. If you do need to drop off or collect your child by car, please park away from the school. Wherever you do park, park legally and considerately. Parents cannot use either of the staff car parks for drop off or collection.
Going home
Children in Year 3, 4, 5 and 6, can either be collected from their classroom door, be met at the KS2 Stockwell gate or walk home with the agreement of parents/carers.  Please see the school office to complete a collection form.
For children in Year R, 1 and 2, parents/carers should collect children from their individual classroom doors. Outside normal hours, we expect you to collect your child from either the School Office, or from our after-school club, which runs in the school studio.
Valuables
Valuables should not be brought to school. We can not accept liability for any loss or damage.
We discourage children from bringing mobile phones into school. When this is deemed essential, phones must be handed in to the class teacher, and locked away until the end of the school day.
Phones must not be accessed or used in the playground before or after school.
Toys are also not permitted in school.
Nursery
| | |
| --- | --- |
| 8.30 – 11.30am | Morning Session |
| 12:00 - 3pm | Afternoon Session |
Main School
| | |
| --- | --- |
| 7:45am   | Breakfast Club |
| 8:30am  | Morning drop-off |
| 11:40-12.40am | Reception lunchtime |
| 12 - 1pm  | Main school lunchtime |
| 12.30-1.30pm  | Year 6 Lunchtime |
| 3pm | End of the school day |
| | |
| --- | --- |
| School Opens  | 8:30am  |
| School Closes  | 3:00pm  |
| *Morning register  | 8:30-9:00am  |
| Weekly School Hours  | 32.5 hours  |
*Children arriving after 8:40am will receive a late mark. Register for the morning closes at 9:00am 
Breakfast and After-School Clubs
Breakfast Club
Many pupils attend breakfast club which runs from 7:45 to 8:30 daily. It is a wonderful chance for children to spend time with their peers and have a positive start to the school day!
Sessions for breakfast club cost £2.00 per day and can be booked and paid online using School Money.
After school Club
Our afterschool club is provided by 'Set Your Sights' and takes place in the school studio. It runs from the end of school until 6.00pm every day during term time. Children have the opportunity to choose from a range of exciting activities.
Half sessions from 3.00pm - 5.00pm - £7
Full sessions from 3.00pm - 6.00pm - £10
Prices correct as of April 2022
www.setyoursights.net
Lunchtime and school meals
Lunches and Snacks
Healthy eating is important to us and gives our children the confidence, skills and understanding to make healthy food choices.
Lunch
We have a staggered lunchbreak, to ensure our dining experience is a positive one for every child. Our school lunch costs £2.30 per day. Lunches are paid in advance using your online account. Children in Years Reception, 1 and 2 are eligible for Universal Free School Meals and do not have to pay, but you will still be able to pre-select meal choices using your on-line account.
Packed Lunches
Children may bring a healthy packed lunch in to school; this is eaten in the school hall with the other children. As a 'healthy school' we do not permit fizzy drinks or sweets.
Mid-morning Break
Children in Reception, Year 1 and Year 2 get free fruit and Reception children also receive milk.
Children in KS2 are encouraged to bring a healthy snack into school for their mid-morning break. This could be  fruit, yoghurt or cheese. Please do not supply chocolate, sweets or crisps for mid-morning snack.
Water Bottles
Children should bring in a 'named' water bottle for use during the school day. This should be filled with water only - no squash, juices or fizzy drinks in school.
Supporting Children With Allergies
There are children and staff in our school with allergies. We want to do everything we can to support our parents/carers in keeping these children safe at school. Therefore, we request that no nuts, peanuts and other nut or peanut products are brought into school. This includes peanut butter and other chocolate spreads, which may contain hidden nuts.
Communication
Website
Our website is a great source of information about our school. We regularly update the site with useful dates, and essential information for parents and pupils.
Home School Communication
Most school communication comes via email or text. It is important the school is informed of any changes to e-mail addresses or phone numbers so we can keep you up to date.
If you have any worries/questions, please do not hesitate to contact your child's teacher.
Data Collection
Each year we will ask you to confirm that the information we hold about you and your family is accurate and up to date.
Newsletters
Our monthly newsletter will keep you informed about what has been happening in school, forthcoming events and dates for your diaries. This is sent out to parents via e-mail. If you would like a hard copy, please let the school office know.
Social Media
You can keep up to date with all that is going at Queen's Hill Primary on our school Facebook and twitter.