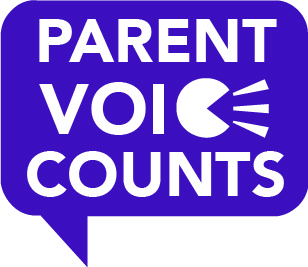 We are excited to announce that after Easter 2022 we will have an in-person meeting of Parent Voice Counts.
If you would like to attend the meeting please email office@queenshill.norfolk.sch.uk who will send you further details.
We will be discussing the following:
1 – We have some online tools and games we use in some year groups for home learning (for example, Times Tables Rock stars and Seesaw). How do you and your child/children find these? Are they helpful to support learning? Is there anything else we could provide to support home learning?
2 – What does reading at home look like to you? Does your child know about read for a star, and are they keen to log their reading in their reading diary?
3 – We are continuing to develop our extra-curricular clubs offer. Last term we also started early morning sports clubs for select groups. Are there any other clubs which you think your child would be interested in attending? We know that some clubs are paid for to cover costs. Does this stop you from accessing after-school clubs?
Parent Voice Counts Zoom Meeting 7th June 2021
A zoom meeting was held with parents. Where we discussed the following issues:
Do you have time for bedtime stories or reading? What could we do to help support parents with reading for pleasure at home?

What are the best ways for us to communicate with you? Text/Email/Letter/Phone? What is most and least effective?
Has your child talked about outdoor learning in the new classroom? Outdoor learning is new to our curriculum this year and we are interested to find out the impact this may be having for pupils.
The next Parent Voice Counts Meeting is Tuesday 10th March 2019.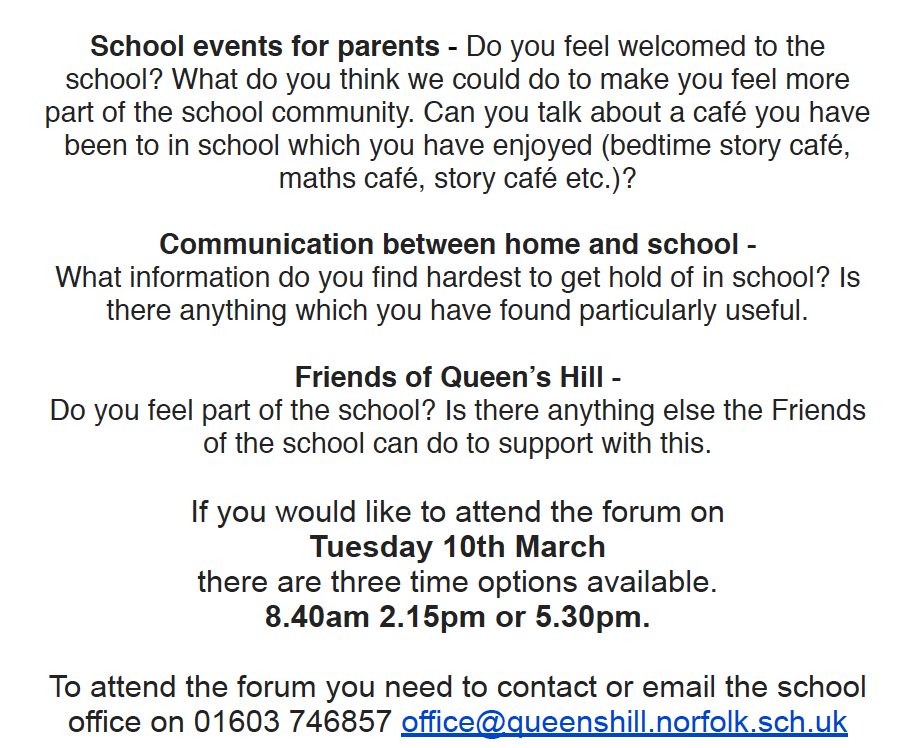 We welcome all parents to complete our latest questionnaire. All information is kept confidential and helps us to ensure we continue to provide an excellent education for your child. Parent Survey: Autumn 2019