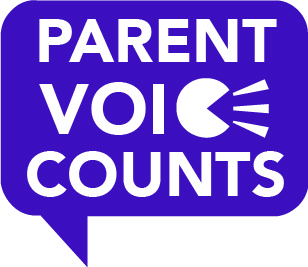 The next Parent Voice Counts Meeting is Tuesday 10th March 2019.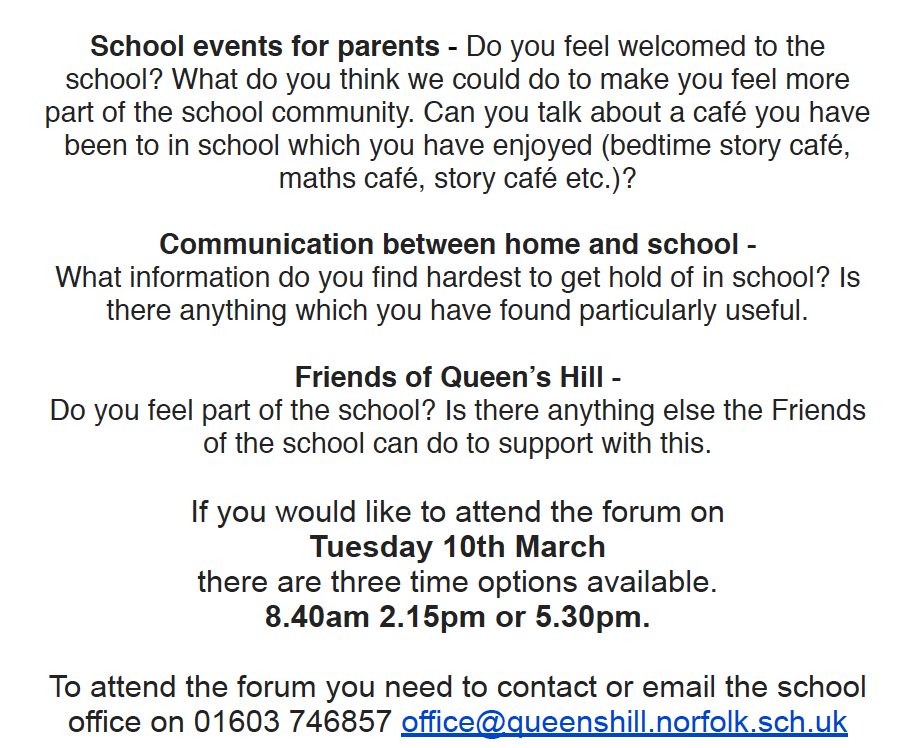 We welcome all parents to complete our latest questionnaire. All information is kept confidential and helps us to ensure we continue to provide an excellent education for your child. Parent Survey: Autumn 2019
Thank you to all the parents who attended the Parent Voice Counts Meeting. The next meeting is the 10th March 2019.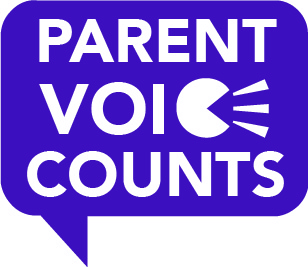 At Queen's Hill Primary and Nursery School we are delighted to announce the launch of our new Parent Forum –
Parent Voice Counts (PVC)
which gives you the opportunity to give your opinions and views on a variety of topics, which have been raised by the Senior Leadership Team.
This term we would like your views on:
Communication – What does good communication look like for parents?
Home Learning – How does it work for you?
Community – How can we involve the community in Christmas Carols around the estate on the 17th December?
If you would like to attend the forum on Wednesday 6th November there are three time options available.
8.40am 2.15pm or 5.30pm.
To attend the forum you need to contact or email the school office on 01603 746857 office@queenshill.norfolk.sch.uk giving your name and the time you will be attending. Refreshments will be available at each meeting.
We look forward to seeing you there.