Overview
In Year 5 there are three classes. We start the morning with a 'Daily Mile' to get the children warmed up and ready for learning. The pupils' timetable is structured for the morning into Spellings, following the RWI scheme; Maths, following the NCETM planning; and English, which is based on fiction and non-fiction texts linked to our topic themes. Reading Master lessons are based around a variety of genres where we encourage children to explore vocabulary, use inference, make predictions, explain, develop retrieval skills and summarise events. The wider curriculum subjects are taught through a whole school creative and connective approach.
To see more of the learning and activities we do in Year 5, see our Year 5 blog below.
Curriculum
Below are some information sheets for parents and carers outlining English and maths expectations for each year group.
English:
English writing handouts year 5

Maths:
Home Learning Apps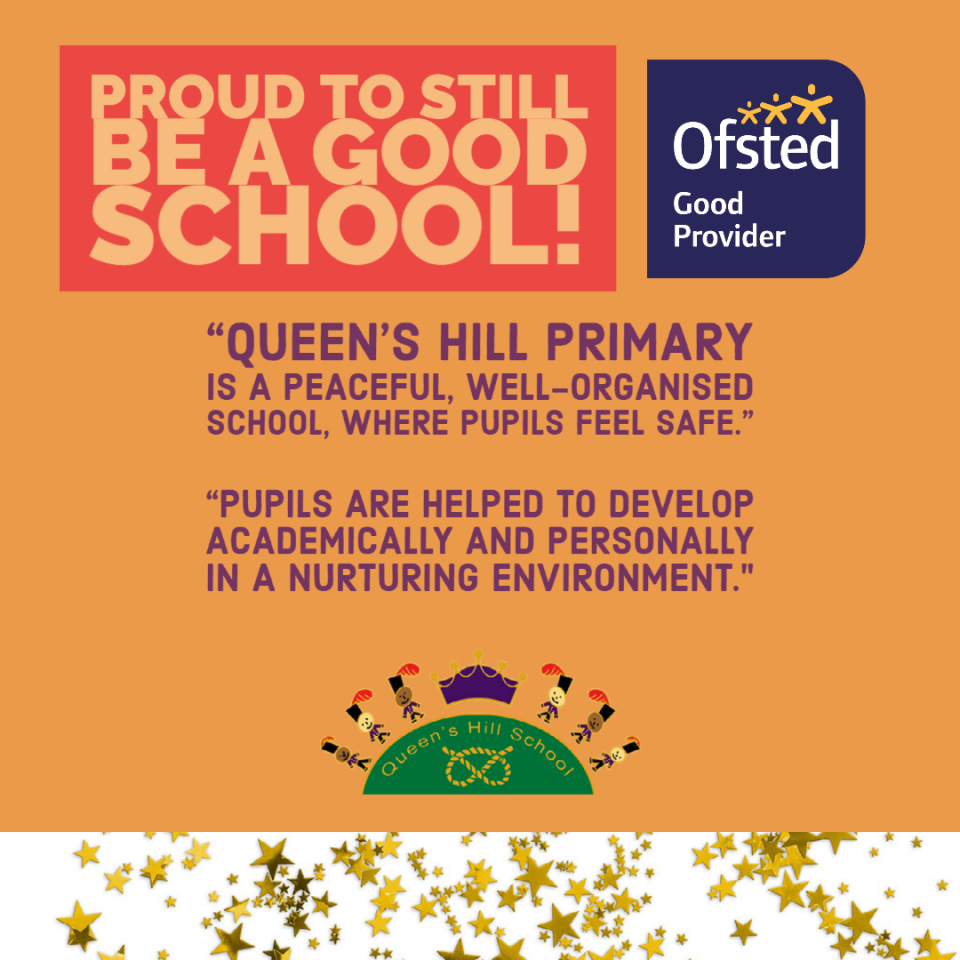 We are Proud to be a 'Good' School
I am delighted to inform you that we have retained our 'good' judgement by Ofsted in our recent inspection. There has been a lot of hard work behind the scenes, and I am thrilled that the dedication of our staff and pupils has been recognised. I'm sure you will join me in congratulating everyone who works and volunteers atour school. I wanted to draw your attention to some of the excellent feedback we received: Queen's Hill Primary is a peaceful, well-organised school, where pupils feel safe. Pupils are helped to develop academically and personally in a nurturing environment. Leaders provide a harmonious environment where diversity is valued. Expectations are high for everybody. Staff treat pupils with respect and kindness. Leaders are ambitious for pupils with SEND. Parents appreciate the work of the school staff both in regard to the care they provide and the curriculum on offer. I also wanted to personally thank everyone who completed Ofsted's Parent View survey. This is such valuable feedback, and helps us to ensure our school continues to be the best that it can be for our pupils.Thank you once again for all the support you continue to give the school.Best wishes, Mr. Matthew CrossHeadteacher 10255203-Queens-Hill-Primary-135148-Final-PDF-1Download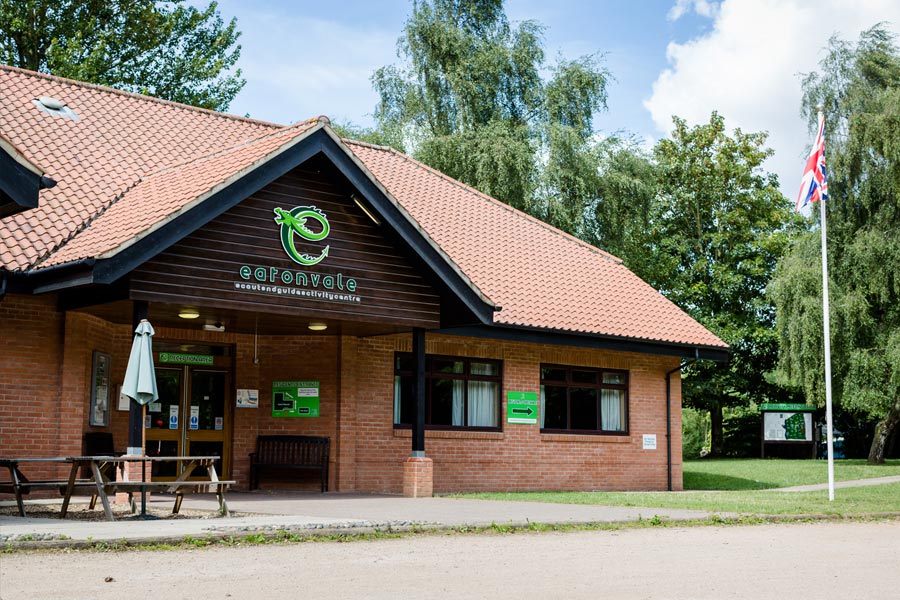 Eaton Vale Information Event
Parents-Presentation-Eaton-Vale-Y5Download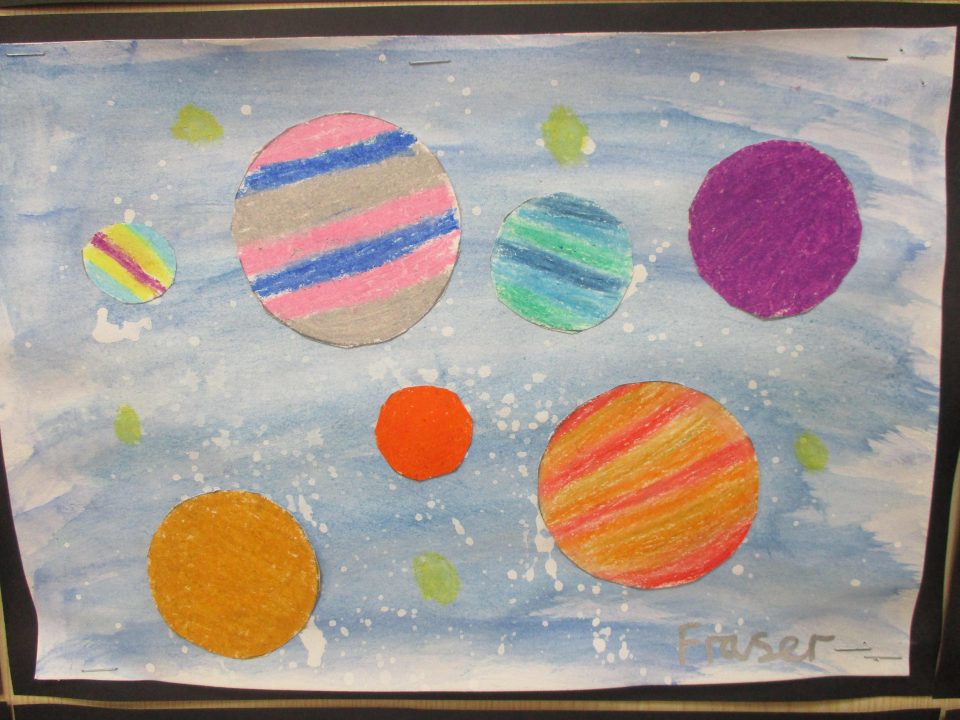 Y5 Space Art
This half term Y5 have being studying the works of local artist Dale Devereux-Barker, who lives and works in Suffolk. Using layering techniques and working with water colours and pastels the children were able to create a 'space' themed mixed media collage. We are incredibly impressed with the artwork produced, which is on display ready to impress at the next 'Work Share'.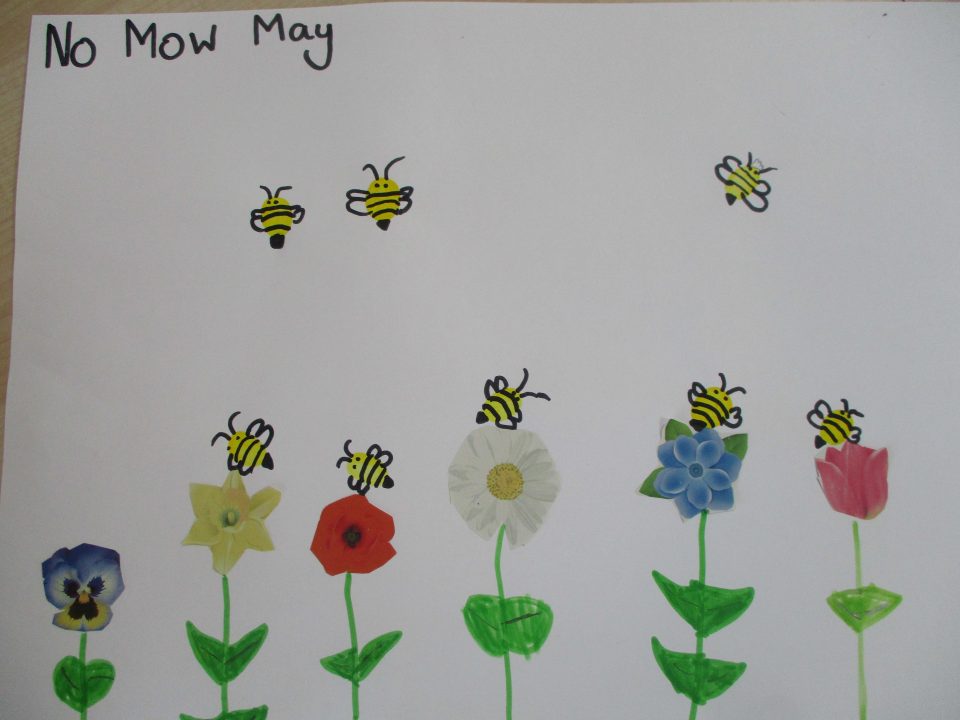 Y5 Curriculum Day – Earth Day
Today Y5 celebrated Earth Day. We were tasked to look at the issue of 'littering' and how this impacted on the Earth. We decided to go on a litter pick around the school grounds. Due to the amount of litter found the children felt compelled to do more so they decided to write letters to their local MP raising this issue within their community. In the afternoon Y5 met up with their Y2 buddies class and helped them complete their 'No - Mow May' posters. Calling upon the school and all garden owners and green space managers not to mow during May – liberating their lawns and providing a space for nature.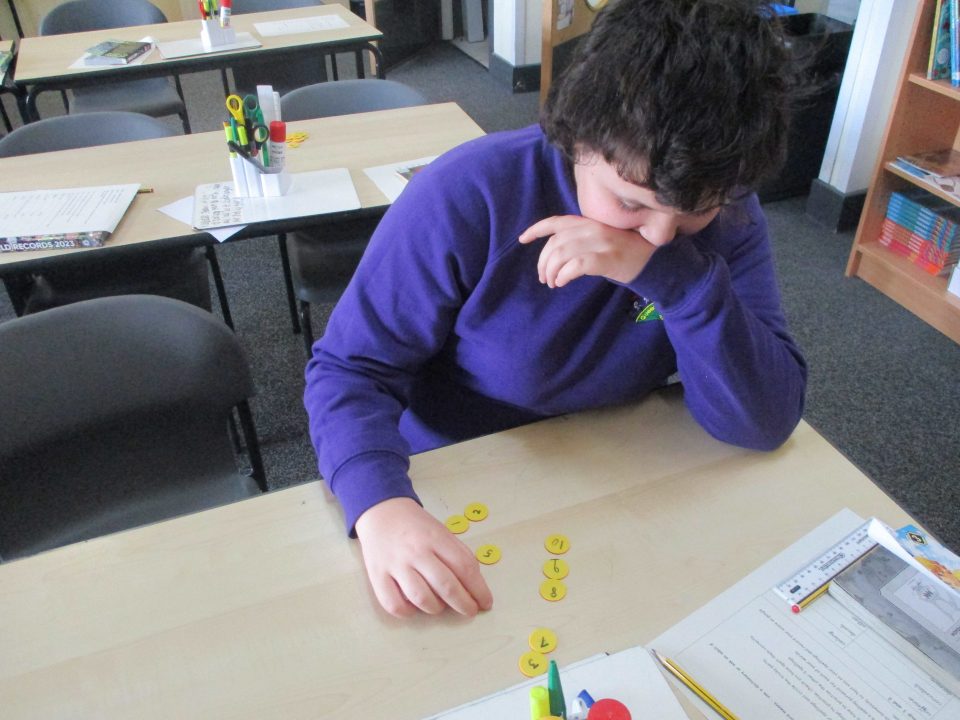 Y5 Using trial and improvement to find solutions
Wow what a task set by the maths team! Y5 enjoyed this task so much and demonstrated such high levels of grit and determination they actually asked to stay in at break time determined to find the different solutions.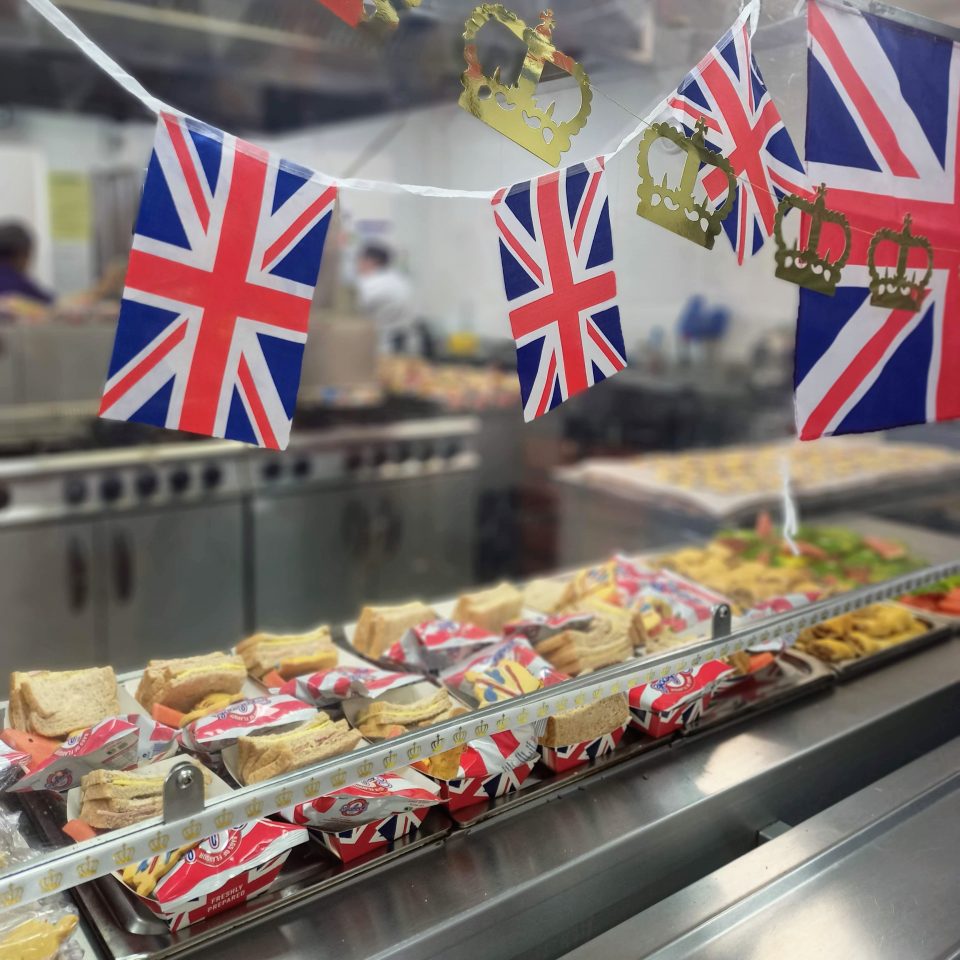 Coronation Celebrations!
We have had an amazing day across the school as we celebrated the King's coronation. Children designed coronation t-shirts, Year 3 and 4 students created coronation puppets in their Forest School sessions, and our lunchtime staff, with the help of council, put on a delicious lunchtime picnic, complete with crown biscuits. A feast fit for a King!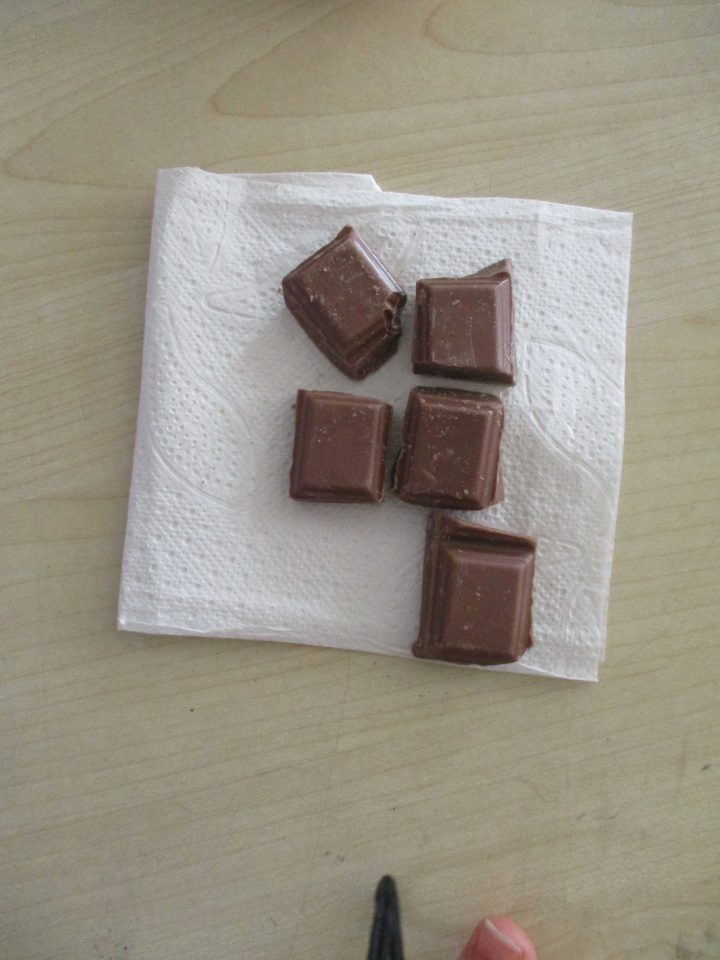 Y5 Fractions
What better way is there when starting a new topic but with an investigation. Children were tasked to answer the following question: "If the chocolate on the table I sit at is to be shared out equally when I sit down, which would be the best table to sit at?" In the classroom there were three tables. One with 1 bar of chocolate on, another with 2 bars of chocolate and a third with 3 bars of chocolate. All children were sent out into the corridor and then asked to come in one by one and answer the above question by sitting at a table. At the end of the task the children did get to eat the chocolate and fractions was launched successfully!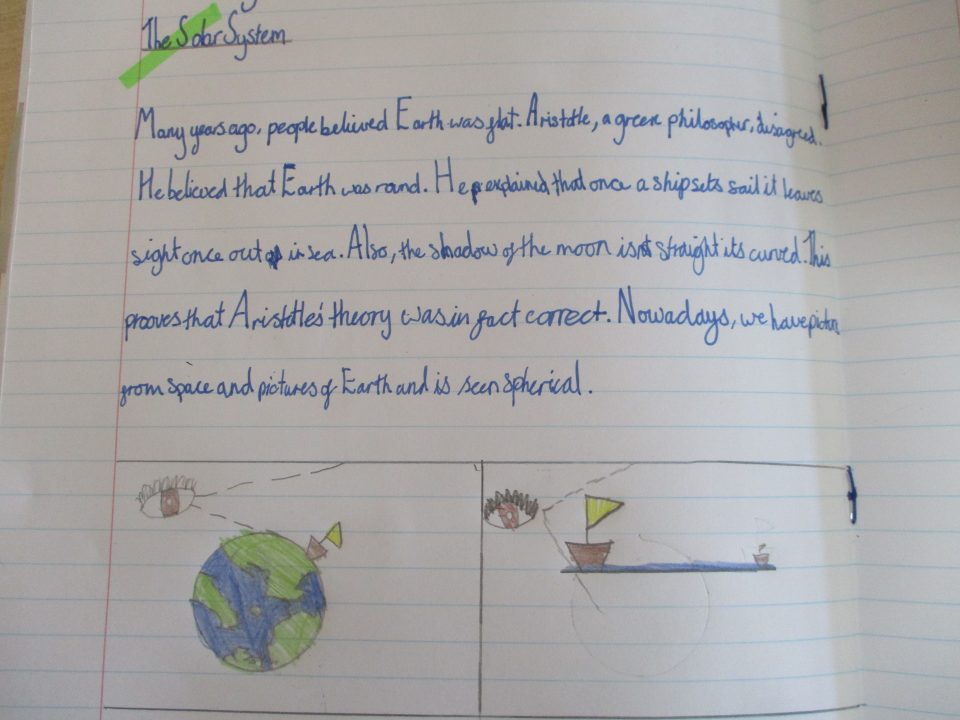 Y5 Earth and Space
Y5 have started their new Science topic. We have been learning about the planets in our solar system and how theories around the shape of the Earth and the way in which it orbits has changed over time. Excitingly, we also created our very own representation of our solar system using different sized balls and toilet roll! Each piece of toilet roll represented 16,000,000 km. To represent the distance for Neptune from the sun we had to count out 280 pieces and as you can see we ran out of space in the classroom. Y5 child speaking about Aristotle and his findings Y5 child speaking about Heliocentric and Geocentric model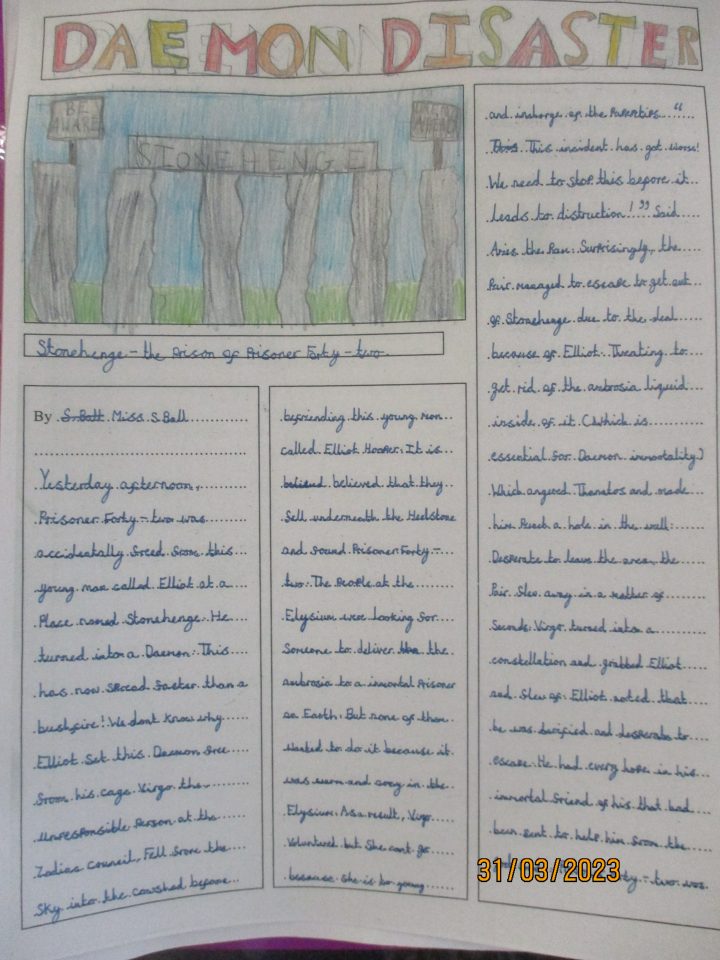 Y5 Who Let the Gods Out
As part of our Ancient Greek topic Y5 have been reading the book 'Who Let the Gods Out' by Maz Evans. As a focus in English we have written a newspaper report, the Daily Argus, about the escape of Prisoner Forty-Two from underneath Stonehenge. The children have really enjoyed interviewing some of the characters and quoting these in their reports. Unsurprisingly, the character Mrs Porshly-Plum was a year group favourite.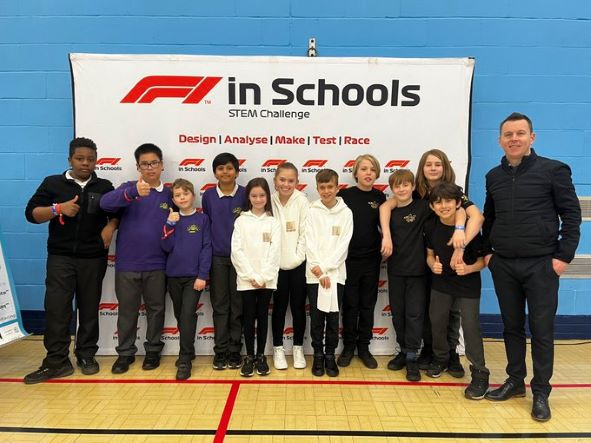 F1 Jaguar Club
The three teams have been working each week after school preparing for the F1 Jaguar reginal finals. The children had to design, make, assemble, test and race their cars at the reginal heats. They also had to prepare a presentation about their work. In order to gain sponsorship the children wrote to local businesses and were then able to buy their own merchandise with their very own logo's on. All three teams did exceptionally well. Winning awards across all categories. Two of our teams were extremely successful and are heading to the National championships in Leeds!