Dear Parents and Carers,
I am pleased to let you know that we have followed the Government guidance to take the steps that are required in order to reduce the risk of virus transmission in Queen's Hill Primary and Nursery School so that we can welcome back all children to school in September. This letter summaries our arrangements and also details how you can help us by working together to keep everyone safe.
We know that some of you may be anxious about returning your child to school at this time. Please be assured that the Government is confident that the benefits of being back in school far outweigh the very low risk the current levels on the virus in the community poses for the vast majority of children. It is vital for all children to return to school to minimise the longer-term impact of the pandemic on education, wellbeing and wider development.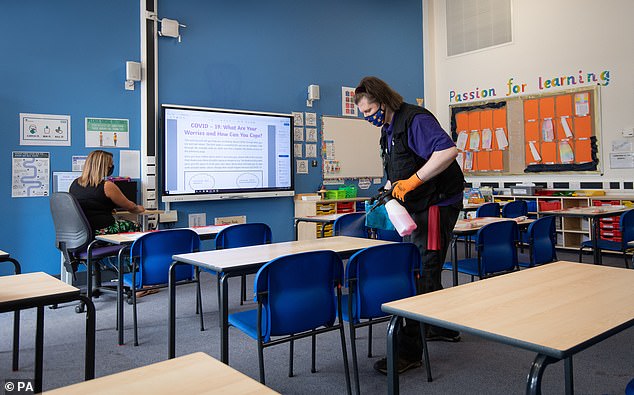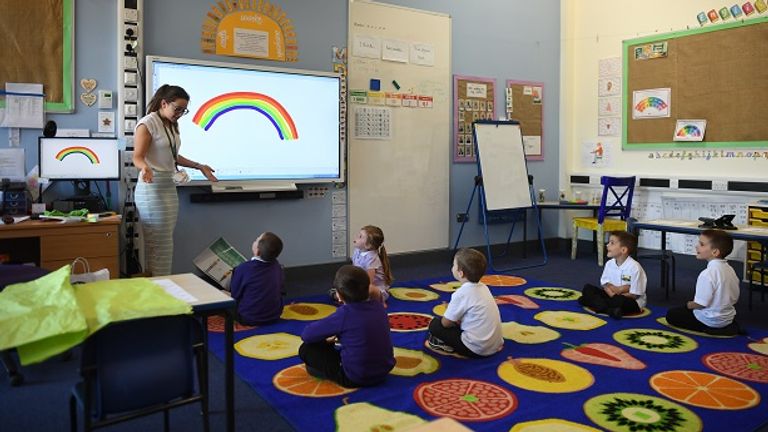 We will endeavour to do all that we can to keep you, your families, our staff and the community safe. Please be aware though that as we approach winter we are expecting to see more localised cases and therefore at any time your child may need to self isolate for 14 days. When this happens we will do all that we can to provide remote learning for the children. If you are a working parent or have eg carer duties you will need to be thinking about how you will support this by eg working from home.
I am also expecting a number of staff to have to self isolate for a number of reasons in the future eg they have been contacted by track and trace or they have a medical procedure or they are vulnerable. When they are self isolating and not unwell and their class is in school still, teachers will be expected to teach the class remotely, using live connections, and the children will be supervised by school staff. This ensures continuity for the children.
As I am sure you are aware, there is a lot for us all to think about and get our heads around. We will need to tweak and adapt things as time progresses and as we continue to learn about how the virus is transmitted.
It is important that your child feels reassured about coming back to school. Things will look different but they will still be able to play with the children in their class and the teachers have got lots of exciting learning activities planned! Keep an on the school website and facebook page for updates. If your child did not return to school last term, you may want to look at the "Molly and Jasper back to school" videos on the website. Molly, Jasper and Seb are loving being allowed to work with the children again, and like everything else, children just need to wash their hands after they have been with the dogs.
In the meantime, do enjoy the rest of the holidays with your children and we are very much looking forward to have the Y1-6 children back in school learning on Monday 7th September and welcoming our Reception and Nursery children for their induction sessions.
Take care and keep safe,
Penny Sheppard
Headteacher
Following Government advice, we encourage you to walk or cycle to school if at all possible. Only members of a household bubble should travel together to and from school, and only one adult from the household should travel with pupils.
If you use public transport please refer to safer travel guidance for passengers.
It is mandatory to wear a face covering on public transport (please click here for information about exemptions from wearing a face covering). Face coverings will only be worn by our staff when they move outside of their class bubble or if they are a member of staff who needs to go into more than one classroom during a day.
The following arrangements are in place for the start and end of the school day (Reception and Nursery parents please see separate letter re arrangements for the first two weeks). Please note the staggered start times.
Reception to Y4  8.30am -2.50pm Aragon, Cleves and Parr

Reception to Y4  8.40am-3pm  Boleyn, Seymour and Howard

Families with children in EYFS/KS1 should queue at the Fieldfare Way gate. KS2 children will be walked around the school by our staff if needed.

Families with children just in KS2 should queue at the Stockwell Road entrance. We strongly encourage those in Y3 and 4 who are able to walk to school on their own to do so.

Year 5 and Year 6: 8.20am to 2.40 pm

Where possible children should walk to school independently and should arrive at the Stockwell Road gate.
Only Nursery parents will be allowed onto the school grounds in the morning. All other children should be left at the gate where they will be greeted by staff.
At the end of the day parents should follow the one way system to collect their child. Parents may choose to wear facemasks on school premises but must adhere to social distancing and should not gather in groups or try to chat to staff.
Cohorting of small groups (Bubbles)
Pupils and staff have been assigned to main bubbles (classes) who are separated from other bubbles within the school. Those main bubbles may be extended when it is necessary, for example because of wraparound care arrangements or specialist teaching arrangements. The guidance advises that it is also acceptable for siblings to be in different bubbles.
Following government advice we have put arrangements in place to separate different bubbles, we have also:
Planned the school day and activities to avoid bubbles from mixing and support distancing within bubbles as much as possible, including making as much use of outside space as possible
Ensured resources such as pens and pencils are not shared and other resources are not shared between bubbles
Increased our cleaning and disinfection regime
Put in place hygiene stations to support increased hand cleansing
Opening windows and doors to increase ventilation inside the building when it is safe and appropriate
We would ask you to support this by limiting the items your child brings in from home to only essential items. We recommend that your child wears a vest as the weather begins to get cooler.
Educational visits will be assessed to ensure that providers are COVID-19 secure,  there are currently no overnight stays.
Lunchtimes are staggered and playtimes for each class are in zones and will be structured play ie non contact games and activities led by an adult.
Children in Reception, Year 1 and Year 2 will eat their lunches in the school hall. The windows and doors will be open and the children will sit at tables in their class bubbles. Screens will be in place to divide classes and the tables will be at least 2m apart. We will operate a one way system and only one year group is in the hall at any one time. Tables and chairs will be cleaned and sanitised after each use.
Years 3,4,5,6 (KS2) will eat their lunch in the classroom. Hot lunches will be brought to each class.
Lunches must be booked using the school money system 
Breakfast club
This should only be used for essential use and must be booked by the previous Friday through the School Money system. Children from different classes will be socially distanced and screens will be used to separate year groups. All staff will wear visors and may also wear a facemask if they need to.
Universal hygiene
Staff are implementing these universal hygiene measures and encouraging our pupils to do the same:
Washing their hands (thoroughly with soap and water often following the NHS guidance.) Using alcohol-based hand sanitiser if soap and water isn't immediately available. Everyone should wash their hands on arrival at school, before eating, after coughing or sneezing, after visiting the toilet, when you get home at the end of the school day, as well as at other regular intervals throughout the day.
Catch it, Kill it, Bin it - Covering their mouth and nose with a tissue or sleeve when sneezing and putting used tissues in the bin straight away. Always washing their hands afterwards. We will be providing tissues and bins in our classrooms and at other places where they are needed in the school.
Avoid touching the eyes, nose or mouth if they haven't washed your hands.
Pupils should self-isolate if:
they or a member of their direct household has a new, continuous cough and/or high temperature/fever or a loss or change in their sense of taste or smell.
Asked to through the NHS test and trace service.
Going home if they develop symptoms, not matter how mild.
Cleaning and disinfection
The following enhanced arrangements are in place:
We have removed items that are difficult to clean
We have identified specific cleaning methods and the times that cleaning and disinfection is needed.
All touch points that are fixed to the premises such as door handles, taps and toilet flushers will be disinfected twice a day, in some cases such as where pupils find it difficult to wash their hands the frequency of cleaning these items has been increased.
Health and wellbeing
We will ask pupils about how they feel on arrival at school and arrange for pupils to go home where they have symptoms (no matter how mild).
We will talk to pupils about symptoms and encourage them to tell a member of staff if they feel ill no matter how mild. We are also keeping vigilant for any signs of symptoms too and reminding everyone about this regularly.
Our staff and visitors will not attend if they have symptoms and will go home if they develop symptoms while they are at the school.
If your child is unable to attend because they are complying with clinical advice or because they are isolating we will arrange for access to remote education.
We are very mindful about the anxiety that children and you may be feeling and we encourage you to talk about those concerns, particularly if your child has been shielding and are now advised this is no longer necessary or you are concerned about the comparatively increased risk including if you are from a Black, Asian or Minority Ethnic (BAME) background.
We will talk and listen to children on their return and help them with any anxiety they may be experiencing.
If your child has a support plan, we will review this plan where it is needed in order to consider any specific requirements that will help them to return to the new school arrangements.
Supporting each other
Your support to help us achieve these standards in our school is vital. Please role model the hygiene behaviours that apply when you are at home and encourage your children to follow them. Please ensure that:
Only the following items are brought to school: bags, lunchboxes, water bottle, hats, coats, books (including school diary) and mobile phone (Y6 only where completely necessary for H and S reasons). We ask pupils not to share their belongings with other pupils. When children have read books/completed diary entries at home please make sure they wash their hands afterwards. We suggest you keep all their school items in one area of the house.
Your child can bring a named pencil case to school which will be kept in class. We recommend it contains writing and colouring pencils, a sharpener, an eraser and a glue stick. Children will be provided with all these items at school so please do not go and out and purchase especially.
Your child washes their hands before coming to school and on arriving home. Please support and encourage them to follow good hand and respiratory hygiene at all times.
You class teacher will provide you with information particular to their routines, including which day PE will be on. These days your child should come to school in their PE kit. Please make sure they wear school jumpers etc so that they can stay warm.
If your child has extra-curricular provision that is provided by the school, we will be applying all of the arrangements that are outlined in this letter. If other settings are attended:
Please limit the number of settings they attend as much as possible
Try to ensure attendance is consistent at those you do use
Try to attend local clubs and walk or cycle to them
Educating and supporting
Children can become advocates in infection prevention at home and in their community by talking to others about how to prevent the spread of viruses, so we are educating in an age appropriate way.
We have updated our behaviour policy to cover the new arrangements and site rules that we have put in place. We will ensure that we take a consistent approach to reinforcing behaviour.
Symptoms and isolation
If a pupil feels ill while they are at school we will keep them safe and move them away from others in a designated room while they wait to be collected. We will not leave a pupil who is ill where they are not safe to be left alone. In an emergency we will call the emergency services, and we will continue to provide first aid for emergencies as we normally do. Staff will wear personal protective equipment if a pupil develops symptoms or requires first aid and we need to be in close contact with them.
Please collect your child as soon as you can if we ask you to (we will contact you if they become ill with either a temperature, a change to their sense of taste or smell, or a new, continuous cough).
Please let us know if any member of your household develops symptoms as soon as you can. This means we will need to move your child into separate room while they are waiting to be collected to protect others in their bubble. You will then need to follow normal household isolations arrangements. Please arrange for a test to ascertain whether it is COVID-19 and share the results with the school so that we can communicate any necessary actions to other parents. Your privacy will be maintained when we do this.
Please ensure that you follow isolation arrangements if any member of your household develops symptoms
If you child has any symptoms when they wake in the morning please DO NOT send them to school, but get a test booked and let us know the results ASAP.
Further information can be found here: Just one Norfolk
Supporting the test and trace system
The national test and trace system is a fundamental supporting mechanism to keep us all safe during this time. Getting tested when you have symptoms and letting the tracing team know who you have been in contact with if you do test positive means that we can all take the right actions to stop the spread of the virus.
If anyone in your household develops any of the most common symptoms of COVID-19 (a new continuous cough, a high temperature and/or a loss of, or change in, normal sense of taste or smell), everyone in the household must stay at home and not leave the house for 14 days. You should arrange for the person with symptoms to get tested. Tests are FREE - you can get a test by calling 119 or via the online webpage:  www.NHS.uk/coronavirus.
If your child develops symptoms please let us know as soon as possible by phoning or emailing the school office so that we can take the right actions to keep everyone safe.
You can find out more about tests for children and young people at: https://www.justonenorfolk.nhs.uk/test-trace/tests-for-children-young-people
You can find out more about what you need to do if anyone in your household has symptoms here: https://www.gov.uk/government/publications/covid-19-stay-at-home-guidance
Action we will take if someone from the school has a positive test
If someone tests positive from the school then we will work with the local Health Protection Team from Public Health. We will advise you in the event that someone has tested positive where it means that your child needs to isolate for 14 days. If your child is not part of the same main or extended bubble then it is unlikely that they need to isolate.
Meetings and visitors
Wherever possible, meetings between yourself and the school should take place by telephone or internet and this includes informal conversations we might normally have.
Only absolutely essential in person meetings will take place; should this be required, the school will make specific arrangements with you. We will only meet with one parent if this is the case. Please do not come into school unless you have an appointment.
We have safe arrangements for essential visitors who need to come onto site such as maintenance contractors.