From Year 3 to Year 6 pupils follow a topic based curriculum which incorporates all National Curriculum subjects. Core texts and topic books (e.g. books related to the Romans) are used in reading and writing lessons. Generally maths is taught discretely.
Maths is taught through 'Power Maths', a programme which supports a teaching for mastery approach. Lessons and activities are designed to be taught using problem-solving approaches to encourage pupils' higher-level thinking. The focus is on working with pupils' core competencies, building on what they know to develop their relational understanding.
Writing is taught through a range of exciting stimuli which includes books, film clips, artefacts, and real life experiences. We strive to equip children to develop a rich vocabulary which can help them bring their writing to life. Basic skills and non - negotiables underpin writing in all areas of the curriculum. Teachers model the writing process and demonstrate the ambitious high standards expected of all children.
Curriculum
Below are some information sheets for parents and carers outlining English and maths expectations for each year group.
English:
English writing handouts years 3 and 4
Maths:
Home Learning Apps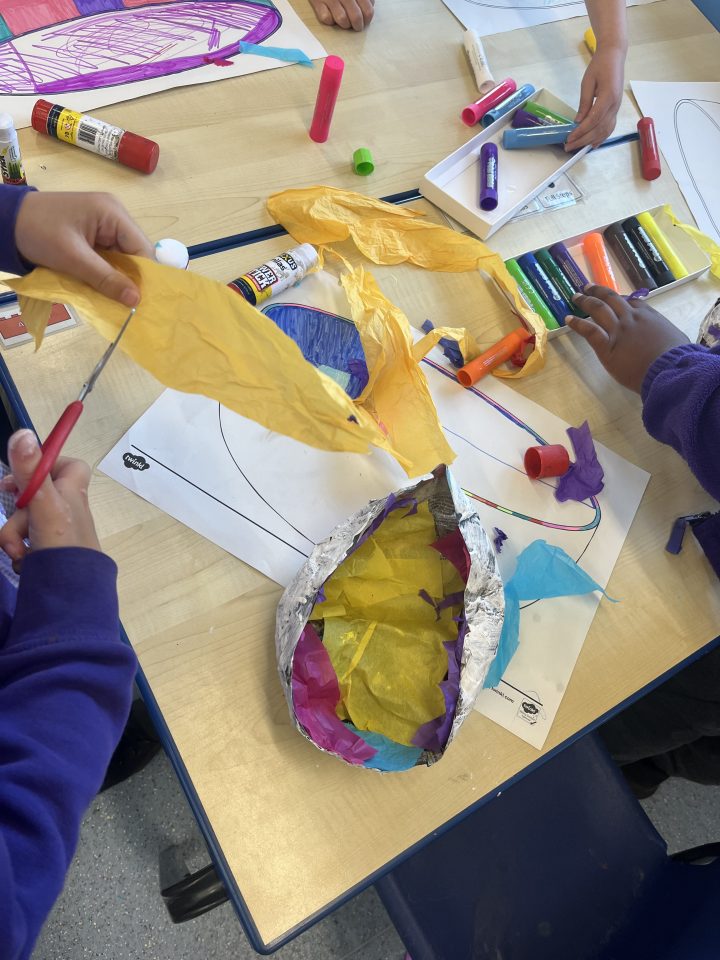 Year 3 Sculpture
Year 3 had fun making these bowls inspired by Kandinsky. They used paper mache and thought carefully about how their designs could be inspired by him.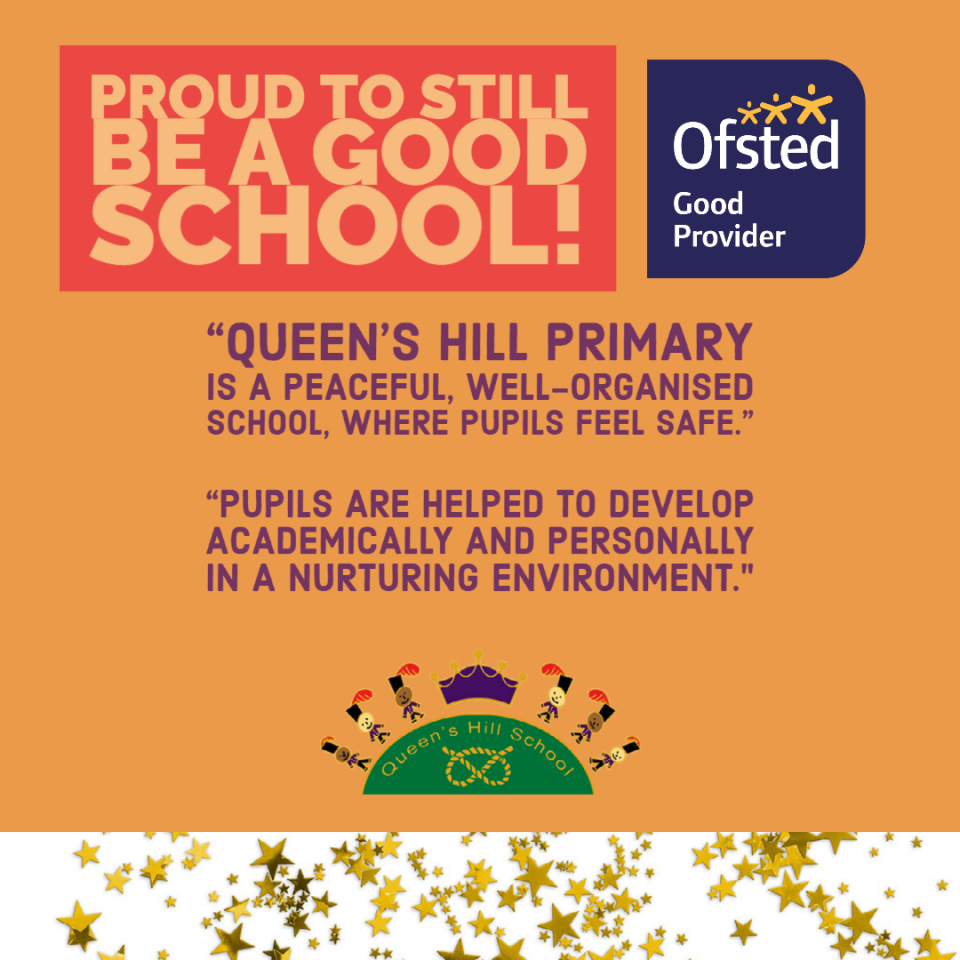 We are Proud to be a 'Good' School
I am delighted to inform you that we have retained our 'good' judgement by Ofsted in our recent inspection. There has been a lot of hard work behind the scenes, and I am thrilled that the dedication of our staff and pupils has been recognised. I'm sure you will join me in congratulating everyone who works and volunteers atour school. I wanted to draw your attention to some of the excellent feedback we received: Queen's Hill Primary is a peaceful, well-organised school, where pupils feel safe. Pupils are helped to develop academically and personally in a nurturing environment. Leaders provide a harmonious environment where diversity is valued. Expectations are high for everybody. Staff treat pupils with respect and kindness. Leaders are ambitious for pupils with SEND. Parents appreciate the work of the school staff both in regard to the care they provide and the curriculum on offer. I also wanted to personally thank everyone who completed Ofsted's Parent View survey. This is such valuable feedback, and helps us to ensure our school continues to be the best that it can be for our pupils.Thank you once again for all the support you continue to give the school.Best wishes, Mr. Matthew CrossHeadteacher 10255203-Queens-Hill-Primary-135148-Final-PDF-1Download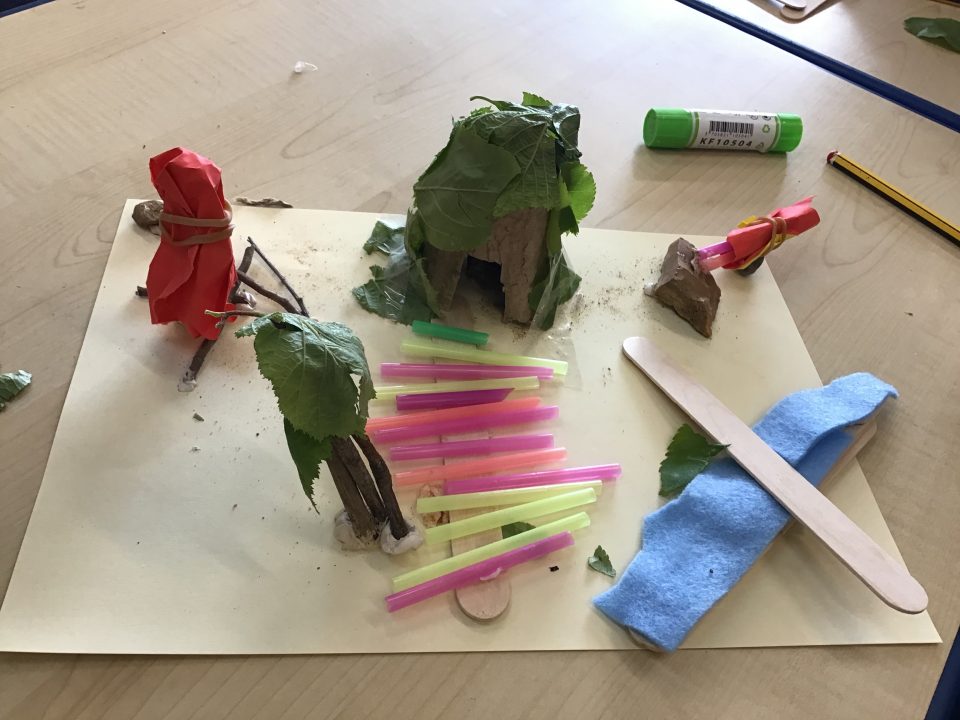 Year 3 Stone Age Houses
Look at our amazing Stone Age houses!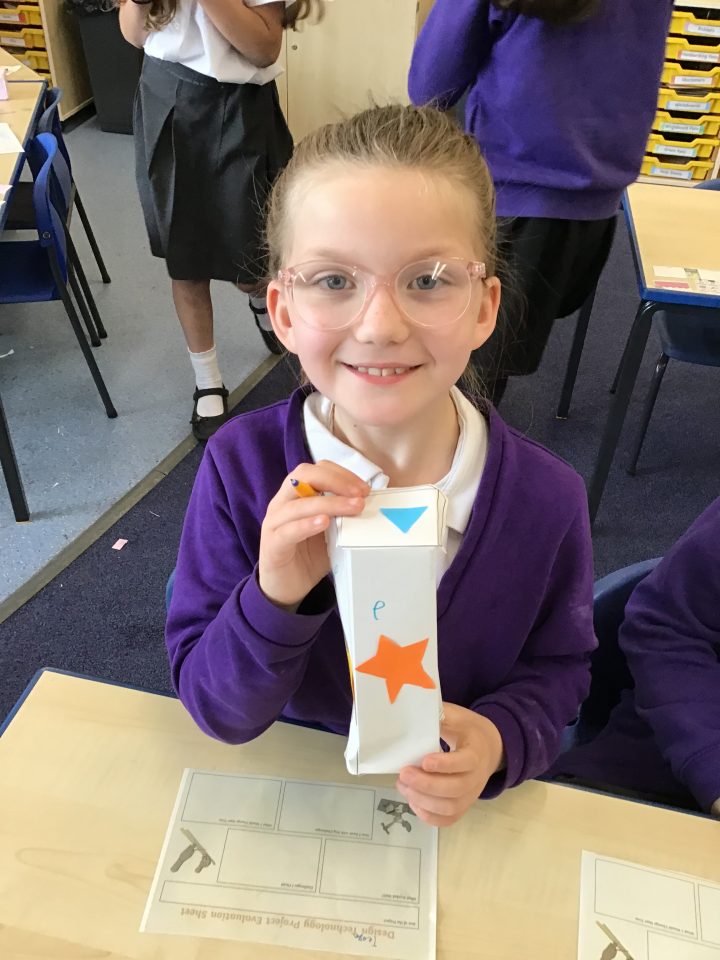 Year 3 construction
Year 3 have been designing, making and evaluating their own toothpaste boxes. They thought carefully about what went well and what they could do better next time.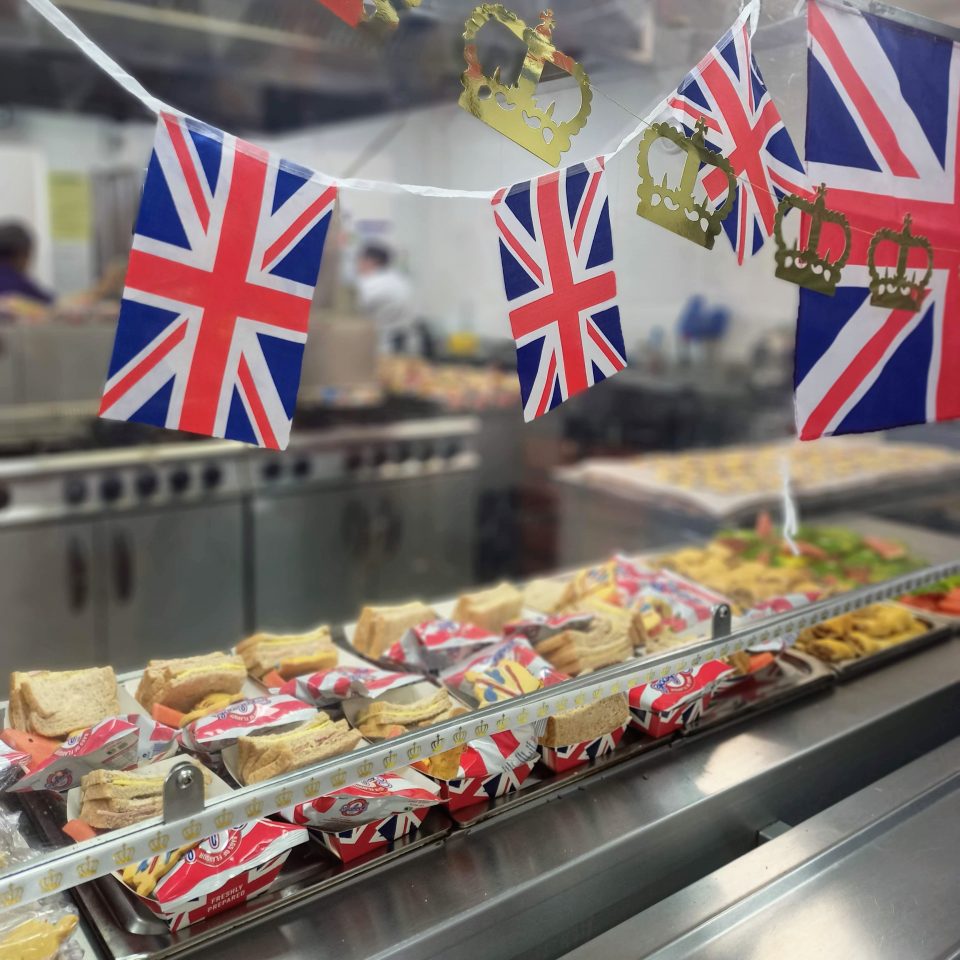 Coronation Celebrations!
We have had an amazing day across the school as we celebrated the King's coronation. Children designed coronation t-shirts, Year 3 and 4 students created coronation puppets in their Forest School sessions, and our lunchtime staff, with the help of council, put on a delicious lunchtime picnic, complete with crown biscuits. A feast fit for a King!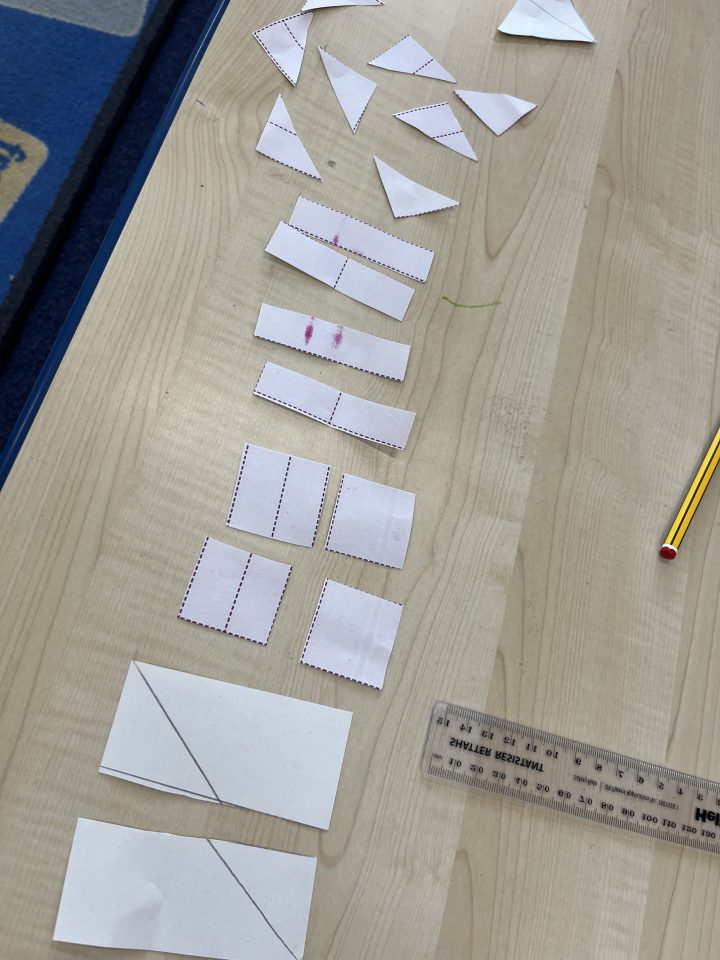 Year 3 Investigation
Year 3 investigated equal parts today. We found out that equal parts do not need to look the same!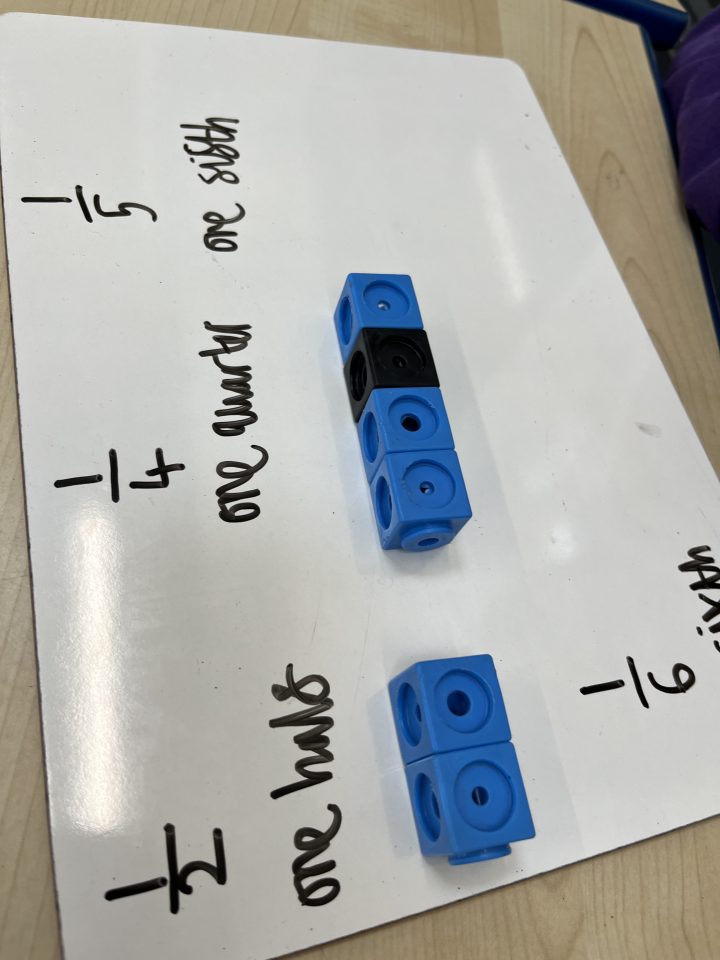 Year 3 Fractions
Year 3 used multilink to help show parts and wholes in different contexts. They worked hard to write the fraction down too.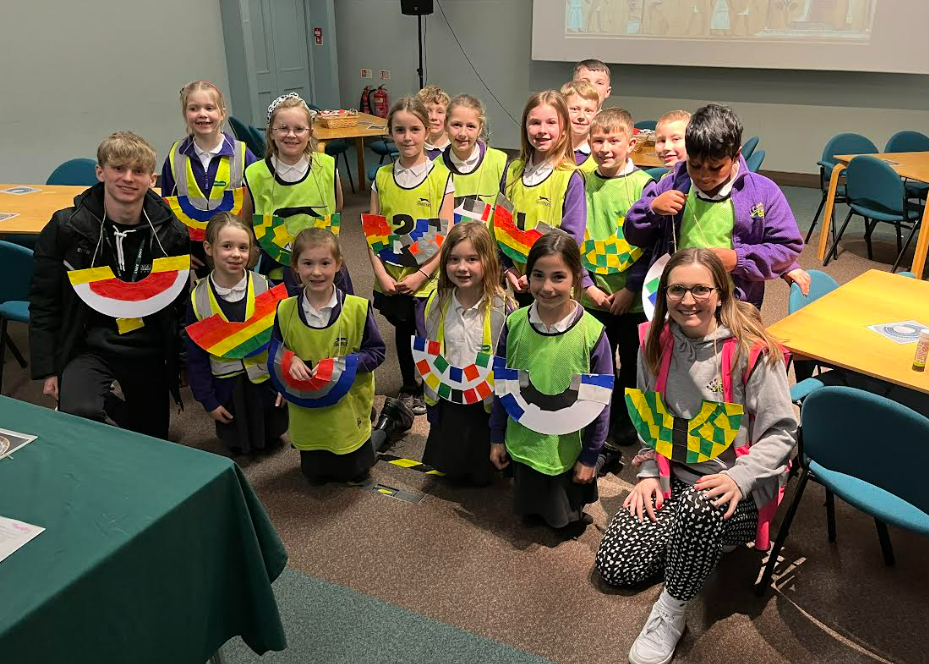 Year 3 History Trip Day 2
The other half of Year 3 have had a brilliant day at Norwich Castle today! They showed all 3 school rules, ready, safe and respectful and asked some brilliant questions. What a great way to end our amazing Ancient Egyptian topic!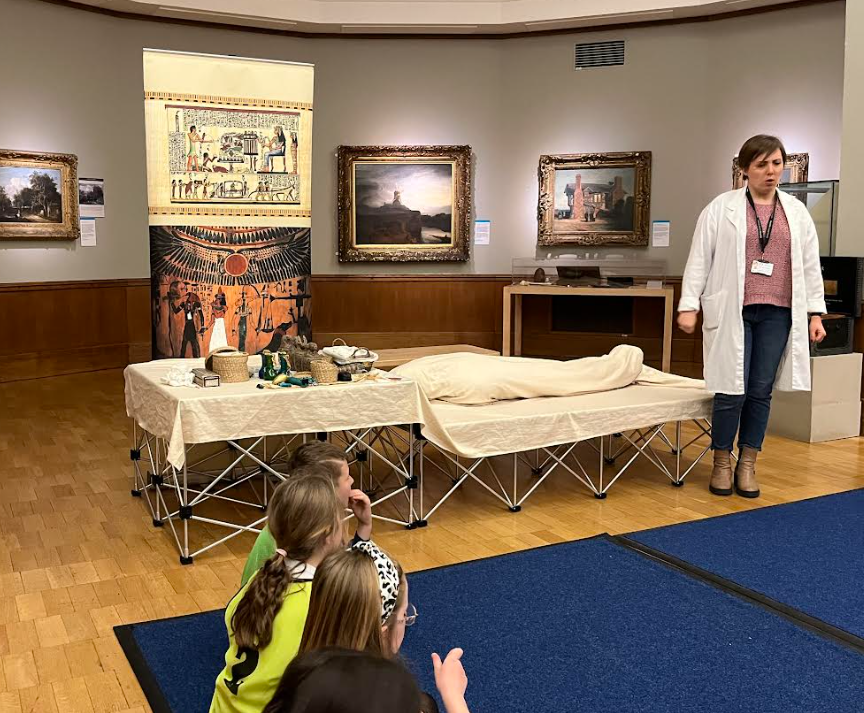 Year 3 History Trip
We had an amazing day at Norwich Castle learning and consolidating our knowledge about Ancient Egypt. We got to look at what life was like in Egypt, explore real artefacts, look at a sarcophagus, create Egyptian jewellery and think about the question 'should artefacts remain in the tombs or be taken out to study?' Well done to Year 3 who showed they were safe, ready and respectful and thank you to Norwich Castle for being fantastic hosts.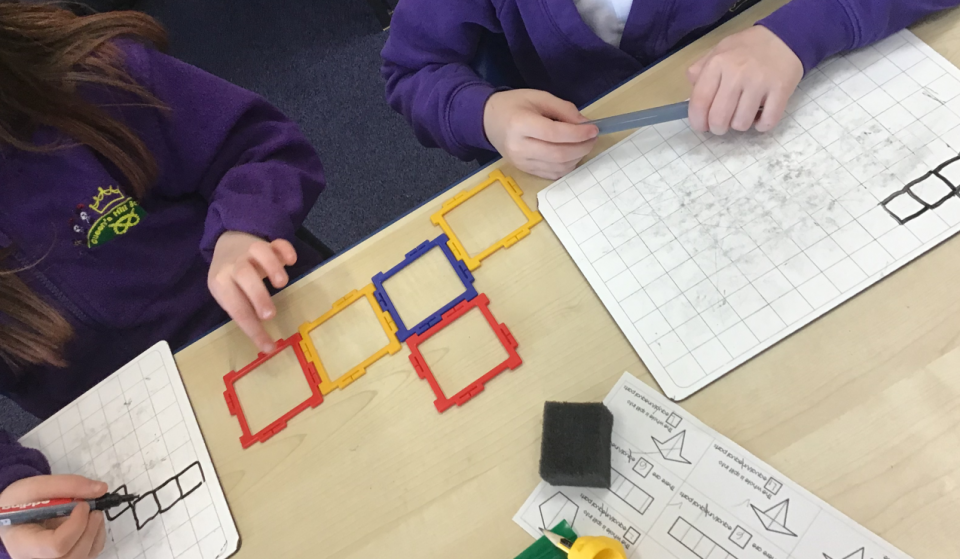 Year 3 Maths
Year 3 have explored equal and unequal parts as well as parts of a whole in maths this week as part of their Unit Fraction work. Today, we explored 'if X is a part, what could the whole be if the whole has X equal parts?' We enjoyed investigating, have a look at some of our work!