From Year 3 to Year 6 pupils follow a topic based curriculum which incorporates all National Curriculum subjects. Core texts and topic books (e.g. books related to the Romans) are used in reading and writing lessons. Generally maths is taught discretely.
Maths is taught through 'Power Maths', a programme which supports a teaching for mastery approach. Lessons and activities are designed to be taught using problem-solving approaches to encourage pupils' higher-level thinking. The focus is on working with pupils' core competencies, building on what they know to develop their relational understanding.
Writing is taught through a range of exciting stimuli which includes books, film clips, artefacts, and real life experiences. We strive to equip children to develop a rich vocabulary which can help them bring their writing to life. Basic skills and non - negotiables underpin writing in all areas of the curriculum. Teachers model the writing process and demonstrate the ambitious high standards expected of all children.
Curriculum
Below are some information sheets for parents and carers outlining English and maths expectations for each year group.
English:
English writing handouts years 3 and 4
Maths:
Home Learning Apps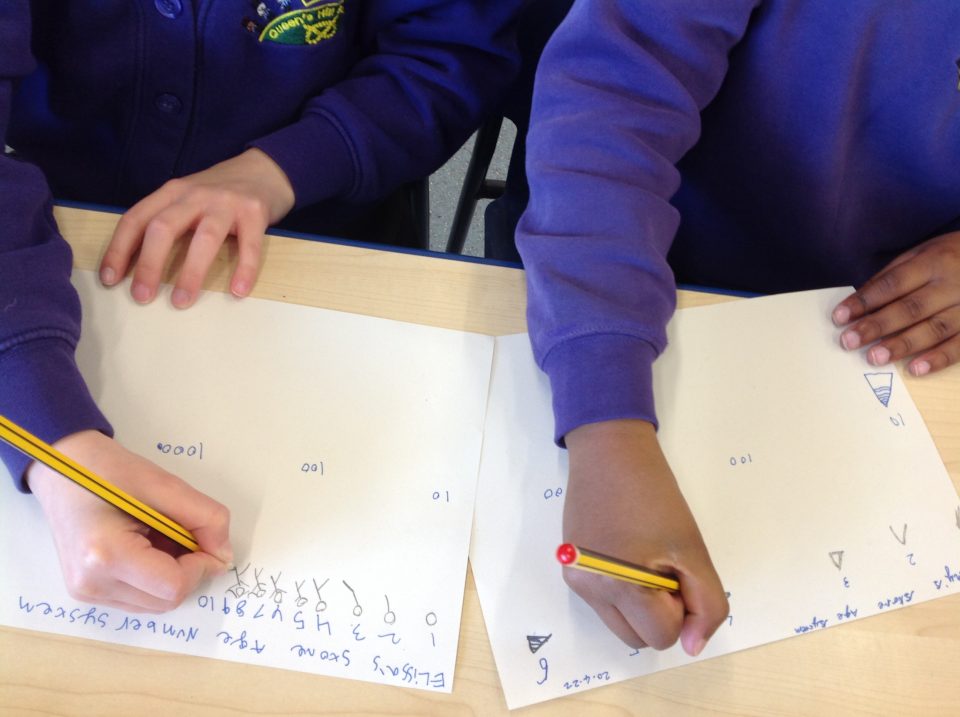 Stone Age Day in Year 3!
Today, Year 3 have been learning all about their new history topic of The Stone Age. They have looked at the stone age diet, the stone age number system and created their own cave paintings.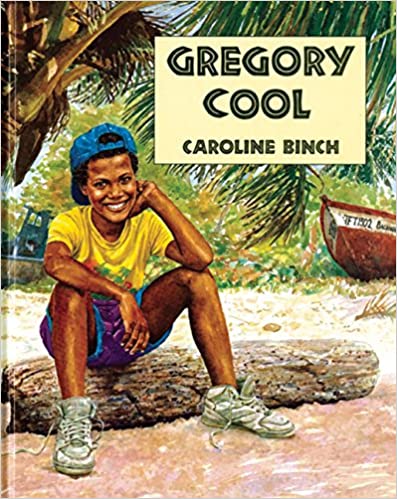 Year 3 Adverts
This half-term in Year 3 we have been researching and learning about the Caribbean using the text 'Gregory Cool'. The children have looked at key features and discovered interesting facts which they have included in their own adverts persuading people to go on holiday to the Caribbean.We have been really impressed with their wonderful writing!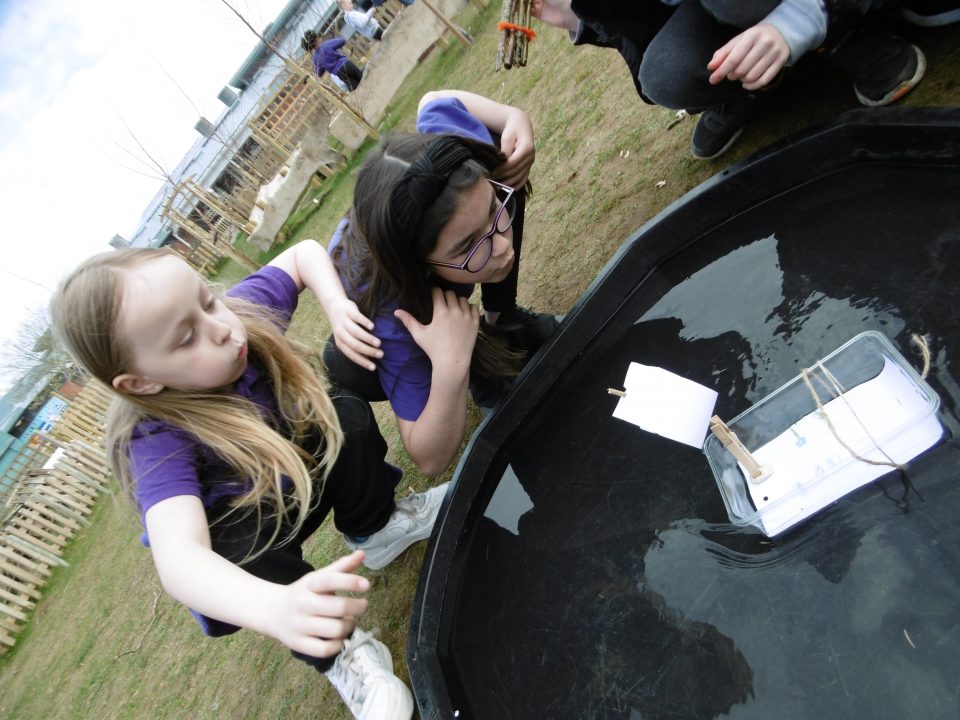 Year 3 Outdoor Learning
Year 3 had a great time during outdoor learning using manmade and natural materials to make boats. Their learning was linked to the story 'A Home on the River' and they discussed our school crowns during this activity including curiosity, concentration and independence. The children agreed they need to work on their teamwork when tidying up at the end!
Year 3 and Reception Buddy Reading
Year 3 had a fantastic time on Friday reading to their buddy class in Reception. After they read their banded book, the Reception children chose a library book that they wanted to share with the Year 3s.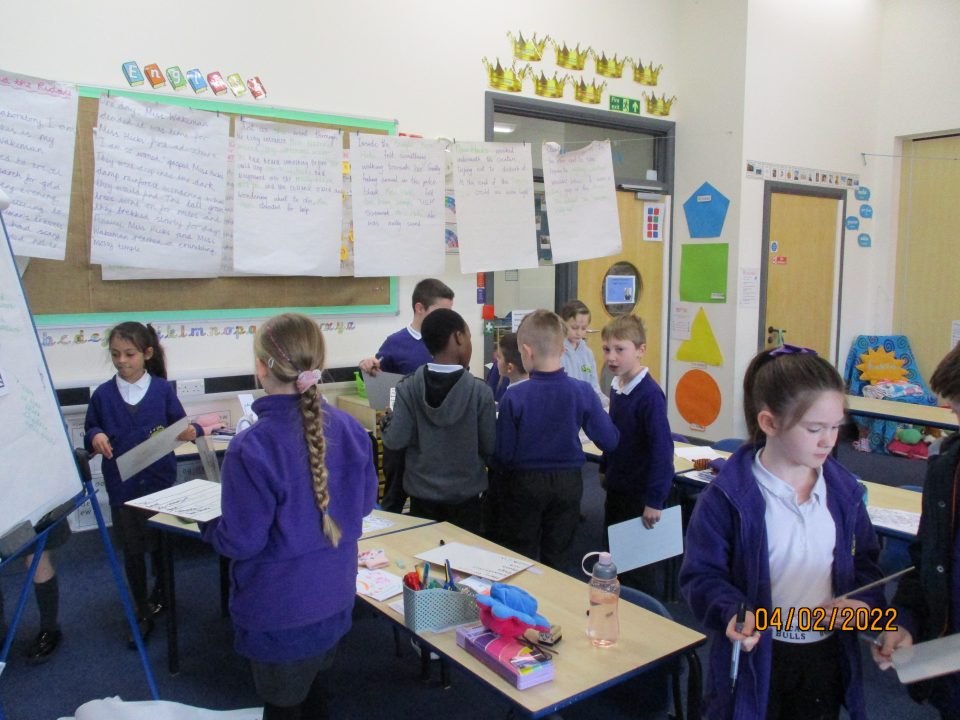 Curriculum Day in Year 3
For our 'British Values' curriculum day last Friday, Year 3 were learning about representing others, the importance of questions, voting, tolerance and respect. Here is a picture of us 'voting' for our favourite things.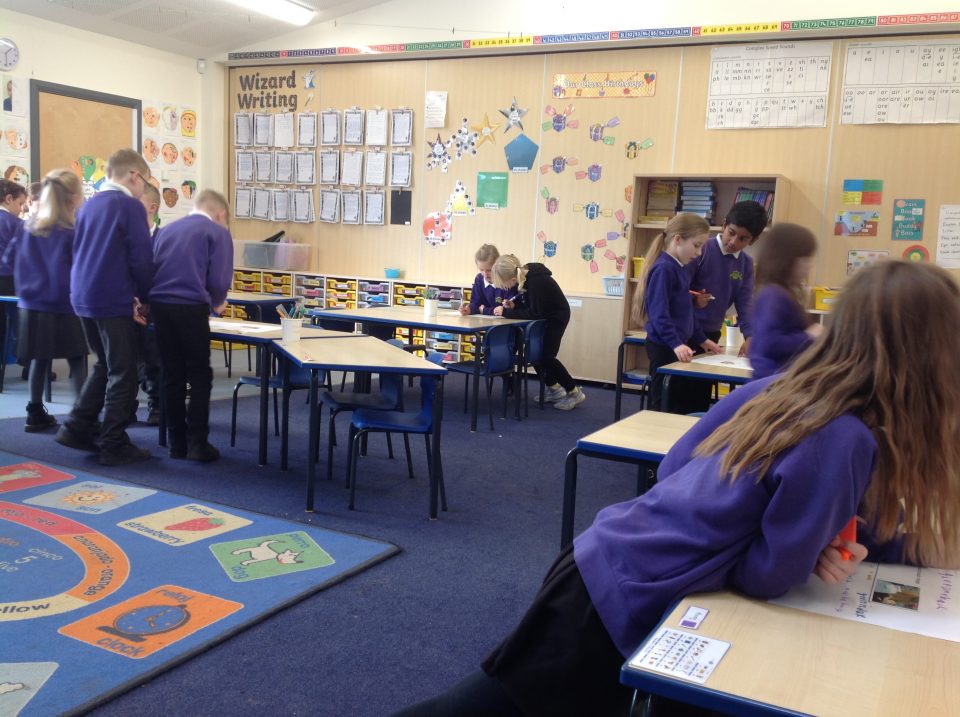 RE in Year 3
Yesterday in RE, Year 3 were thinking about the question 'What is morality?'. They discussed moral dilemmas, where it difficult to decide what is the right or wrong choice, and wrote down the possible solutions to the scenarios.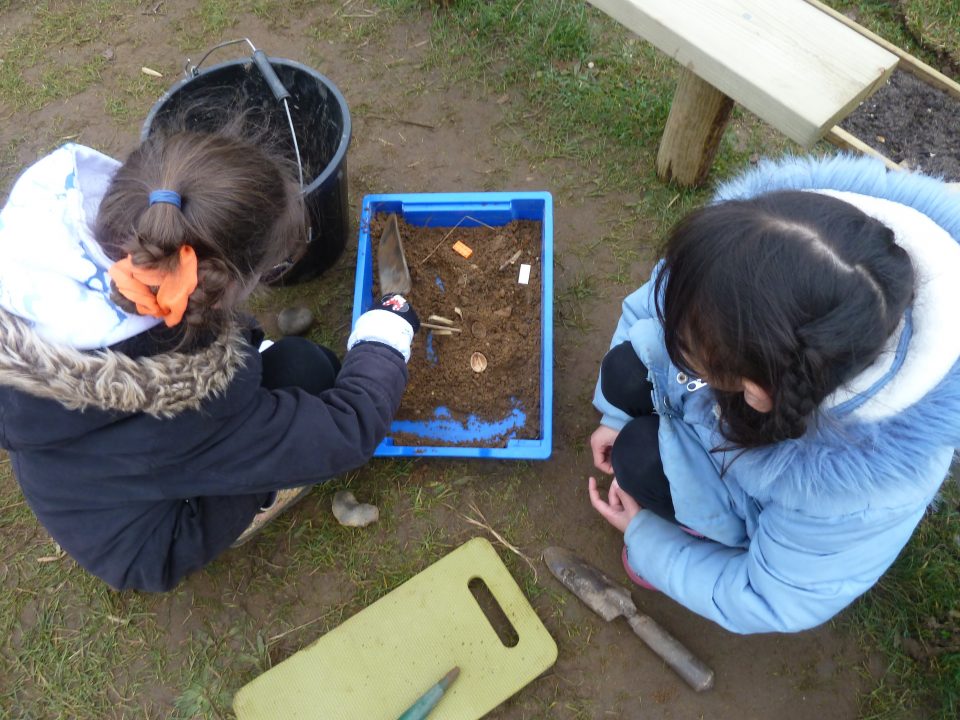 Year 3 Outdoor Learning
Year 3 have been enjoying their outdoor learning sessions linked with their current geography topic 'rivers'. The children worked in pairs to make a model of a river. They used key vocabulary from their class learning, talking about the source, meander, gravity and river mouth.  They also talked about some of the plants and animals that live on river banks and about the problem of erosion.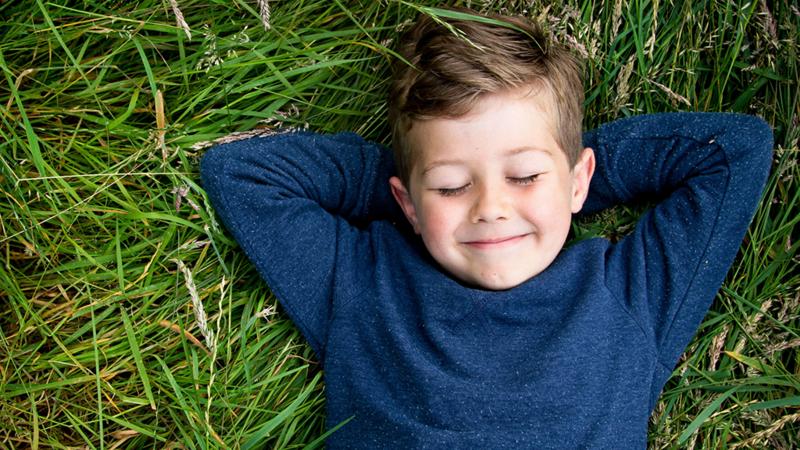 Seven techniques for helping kids keep calm
Try these simple relaxation and mindfulness activities together and help your child learn to calm down when they feel stressed or anxious. Follow this link to access the resource: https://www.bbc.co.uk/cbeebies/joinin/seven-techniques-for-helping-kids-keep-calm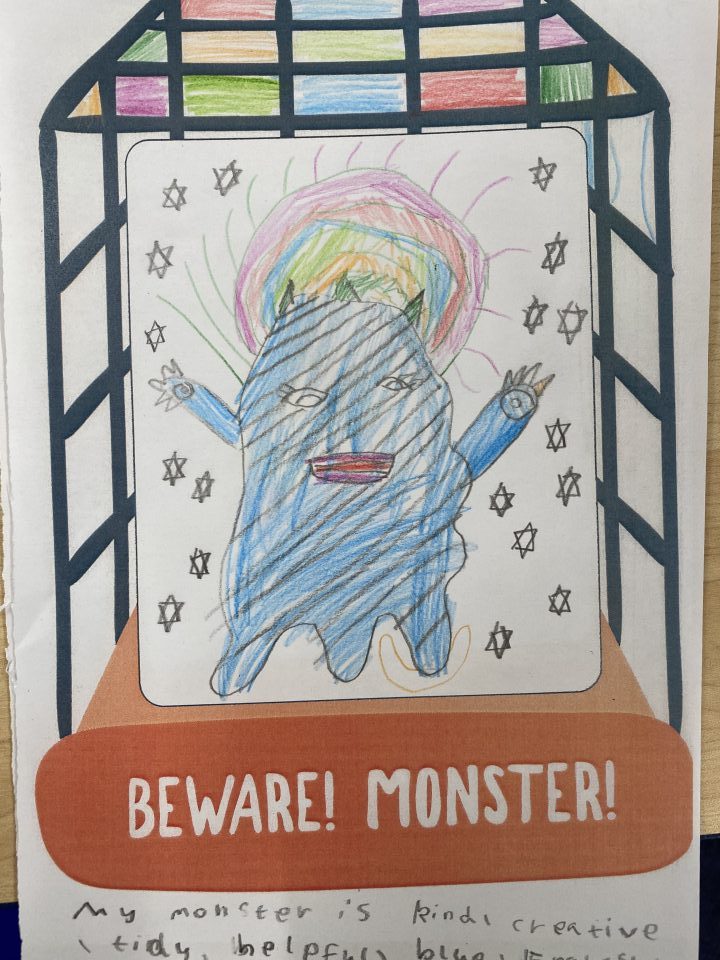 Year 3 celebrate Mental Health Day
This week we celebrated World Mental Health Day in Year 3. We had an interesting discussion about what 'mental health' means before creating a monster that has similar qualities to each child. Children then discussed similarities and differences in people's qualities.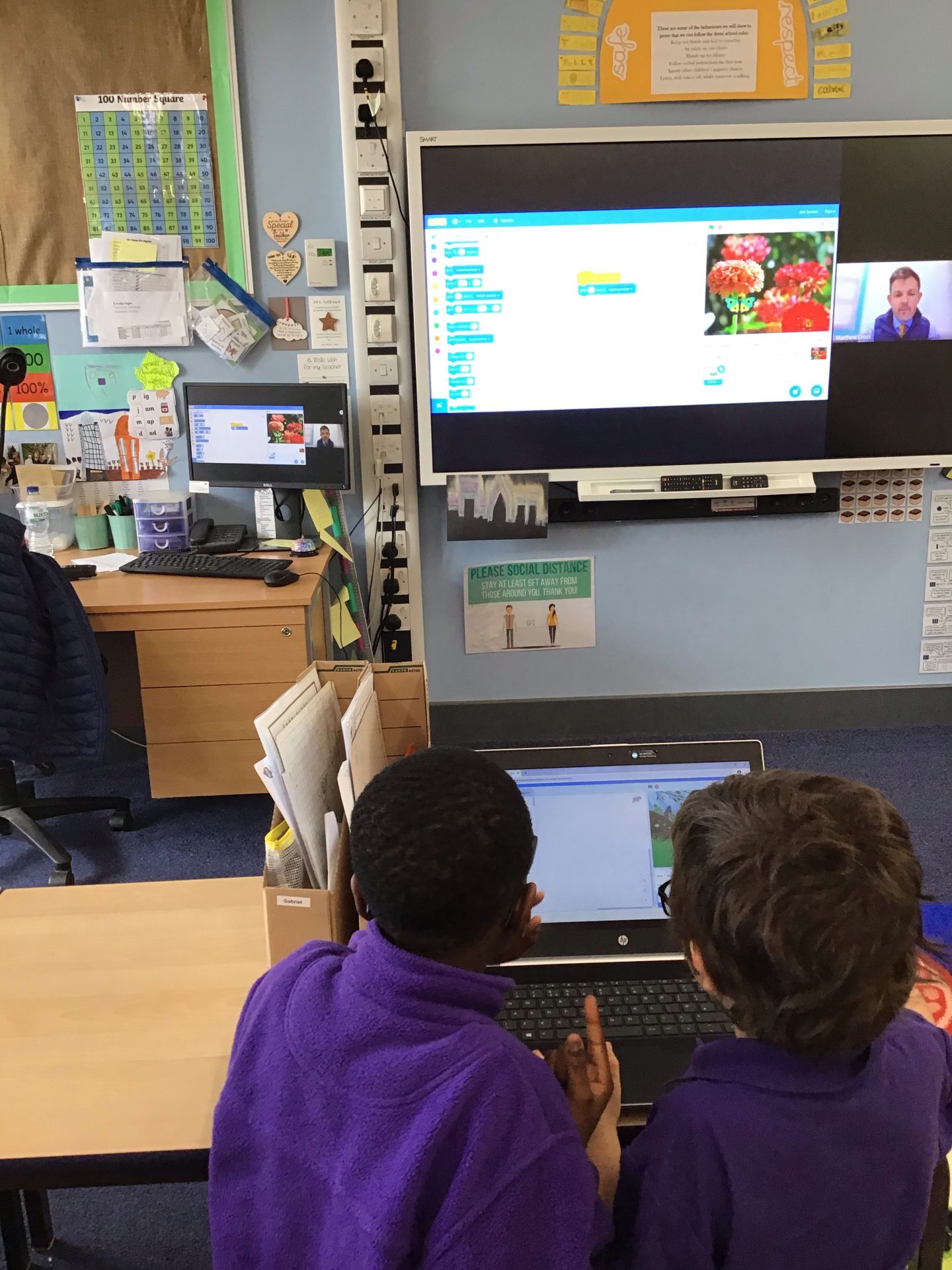 Coding in Year 3
Year 3 have had a great afternoon learning all about algorithms and coding in their computing lesson today!