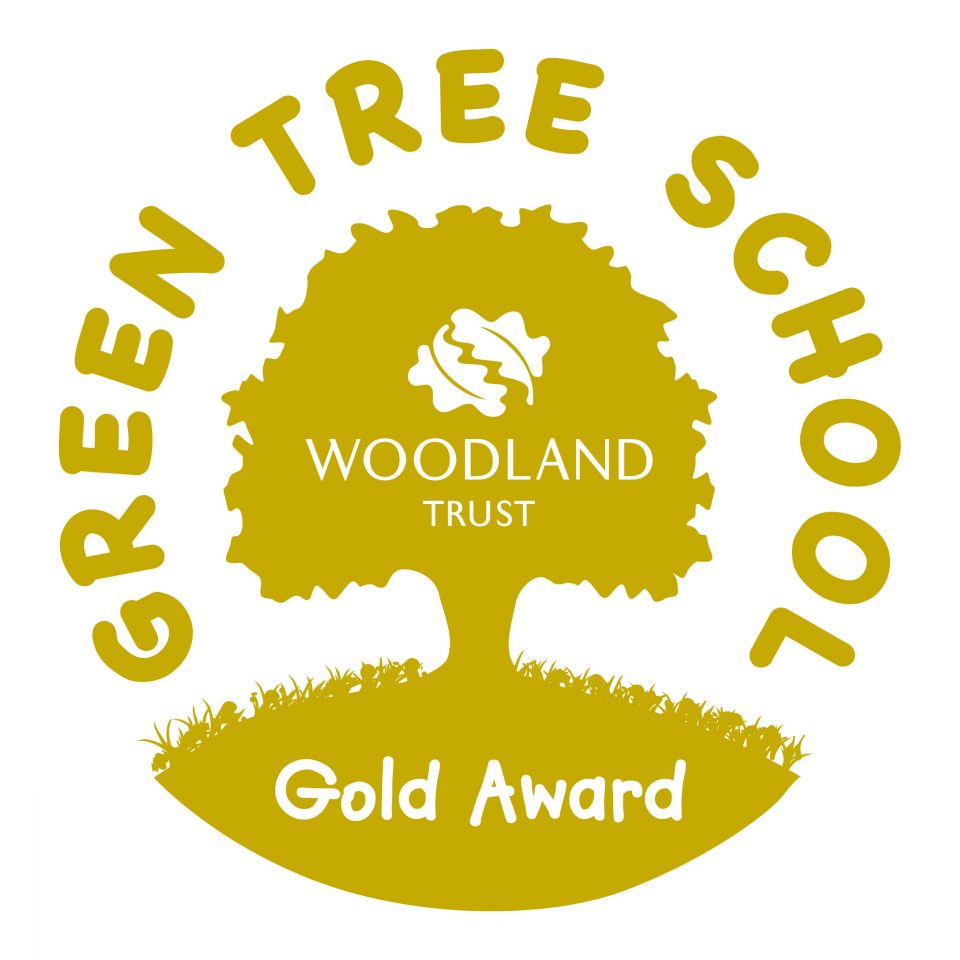 We are proud to have achieved the Woodland Trust's Green Tree School Gold Award here at Queen's Hill Primary School!
At Queen's Hill Primary School not only do we use the spaces within our school but also the areas in Queen's Hill Country Park, we have woods near our school which the children visit to explore and investigate.  The children enjoy growing vegetables and fruit in the school gardens. The work which takes place outside is very practical and delivered in a small group situation so that understanding can be monitored immediately and misconceptions dealt with. An intensive scientific, practical and environmental understanding will be built as your child moves through school and will offer a very firmly established appreciation of the amazing world in which we live. The work our children are engaged in outside the classroom at Queen's Hill is well-planned with built in continuity and progression.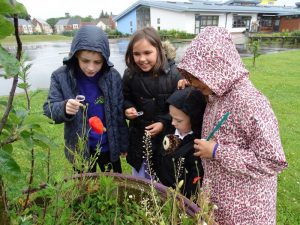 Miss Geschke is our Teaching Assistant here at Queen's Hill and will be running Outdoor Learning sessions with the children. 
Recent Outdoor Learning in School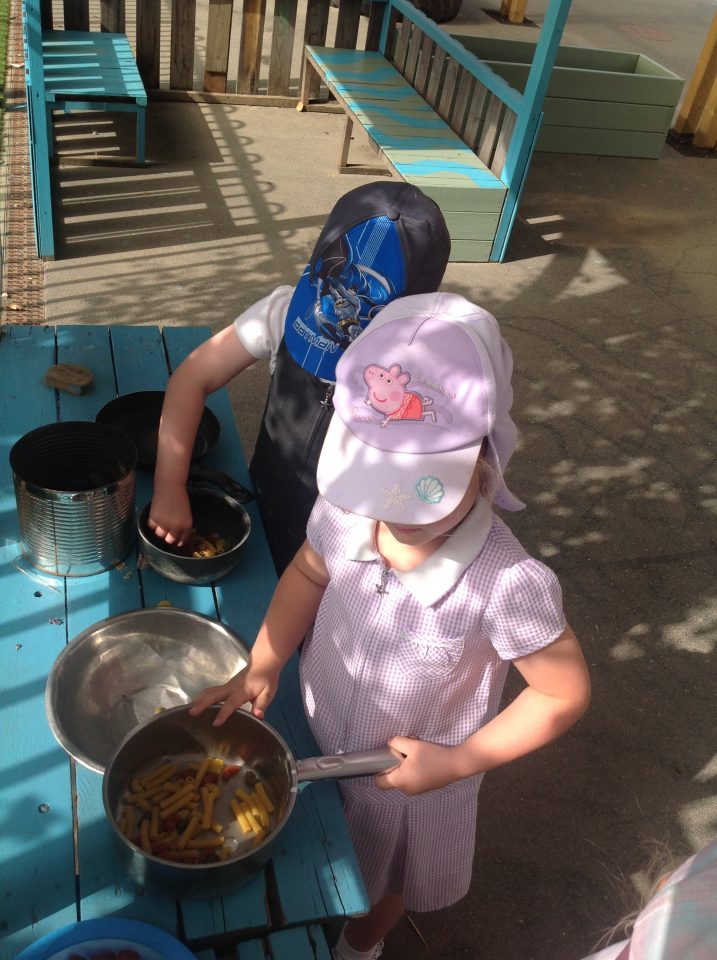 Exploring Year 1
Year one have made a fantastic start to the year. They have spent the first week exploring the new outside resources. They have created delicious food in the outdoor kitchen and building hand eye co-ordination playing tennis. Children have enjoyed having a go at writing and phonics is underway!
Learning Outdoors: School Trips
We make use of the amazing local outdoor facilities we have both in Norwich and Norfolk and allow children to experience new activities wherever possible, for example, Norwich Ski slope, seaside trips and walk into our local country park. Pupils in Key Stage 2 have a yearly camping residential as part of their curriculum entitlement.
Whitwell Camping Trip: Years 3, 4 and 5
Every year the children in Year 3, 4 and 5 go to Whitwell Hall to experience camping, cooking on fire and becoming more independent. The Year 5s stay for five days and are the Young Leaders - this means they have a special job to do every day and they also help the younger children to become more confident. The governors subsidise this school trip as they have been impressed with how the children show more resilience and maturity following this camp. We come back smelling of smoke but with some fantastic memories too!
Eaton Vale Camping Trip: Year 6
Annually our Year 6 pupils visit Eaton Vale where they stay for 3 days. The children get to take part in a wide range of outdoor pursuits, including rafting, kayaking and abseiling.
Learning Outdoors: Curriculum Days and Visitors
During our topic curriculum days we ensure where possible we take full advantage of making use of the outdoor spaces within the school. Some sessions are taught outside and we love having visitors into school to talk to us about wildlife and nature.