Latest Documents
Key Stage 1 Parent Information Video
Overview
Key Stage 1 is currently organised into three Year 1 and three Year 2 classes.  We follow a creative curriculum where maths and English skills are fed throughout our planning. The children begin their day at 8:30. The pupils' timetable is structured for the morning into phonics where we follow the Read Write Inc programme, maths and writing lessons, with reading skills also being taught discretely during Reading Masters. In our afternoon sessions we cover the school's planned curriculum for the rest of the foundation subjects.
Below are some great Writing home sheets, so you can see what is expected from year 1 and year 2.
English writing handouts year 2
Below you will find details of the maths home help sheets.
Year 1 Home Learning Platform: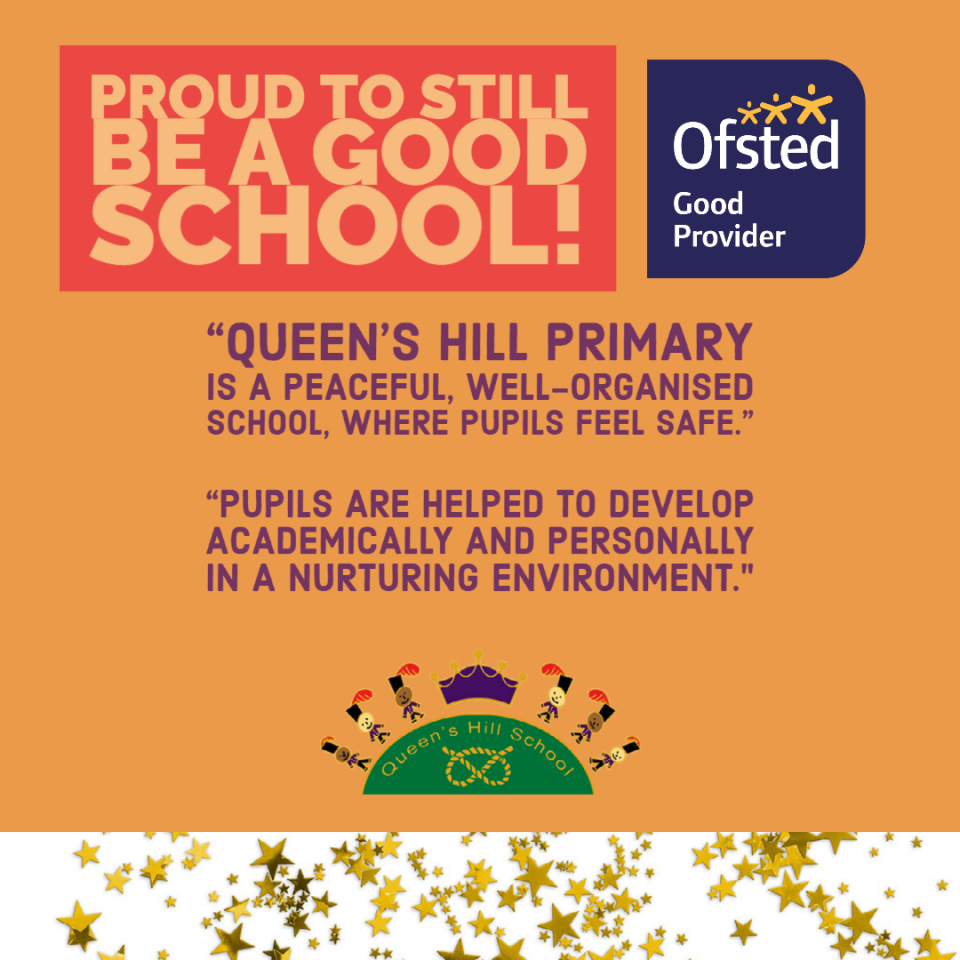 We are Proud to be a 'Good' School
I am delighted to inform you that we have retained our 'good' judgement by Ofsted in our recent inspection. There has been a lot of hard work behind the scenes, and I am thrilled that the dedication of our staff and pupils has been recognised. I'm sure you will join me in congratulating everyone who works and volunteers atour school. I wanted to draw your attention to some of the excellent feedback we received: Queen's Hill Primary is a peaceful, well-organised school, where pupils feel safe. Pupils are helped to develop academically and personally in a nurturing environment. Leaders provide a harmonious environment where diversity is valued. Expectations are high for everybody. Staff treat pupils with respect and kindness. Leaders are ambitious for pupils with SEND. Parents appreciate the work of the school staff both in regard to the care they provide and the curriculum on offer. I also wanted to personally thank everyone who completed Ofsted's Parent View survey. This is such valuable feedback, and helps us to ensure our school continues to be the best that it can be for our pupils.Thank you once again for all the support you continue to give the school.Best wishes, Mr. Matthew CrossHeadteacher 10255203-Queens-Hill-Primary-135148-Final-PDF-1Download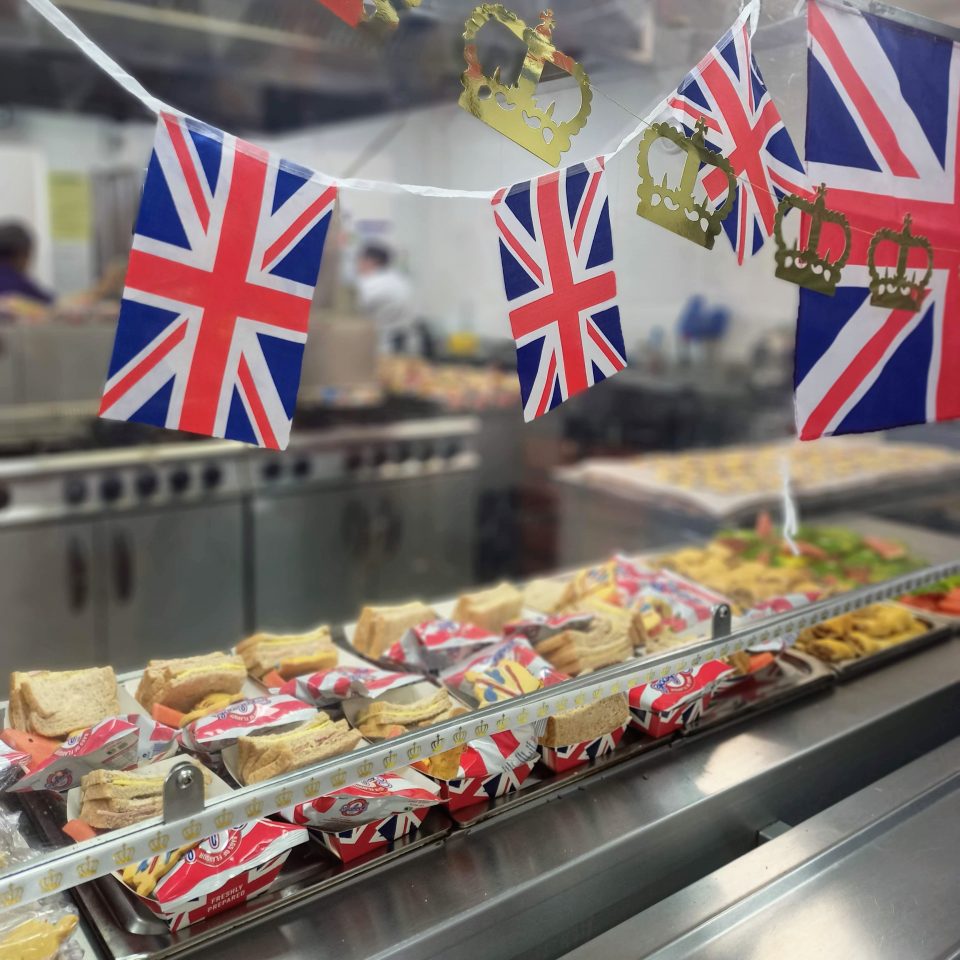 Coronation Celebrations!
We have had an amazing day across the school as we celebrated the King's coronation. Children designed coronation t-shirts, Year 3 and 4 students created coronation puppets in their Forest School sessions, and our lunchtime staff, with the help of council, put on a delicious lunchtime picnic, complete with crown biscuits. A feast fit for a King!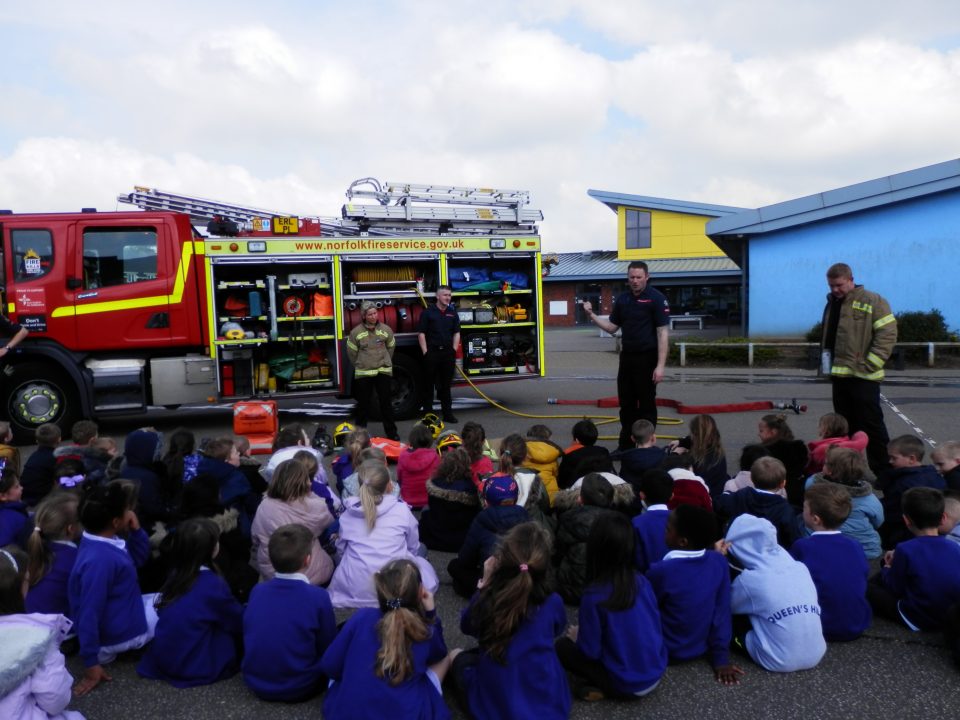 Year 2 – Fire Service Visit
Year 2 had a very exciting end to the week meeting some local fire fighters from the North Earlham crew. The children learnt all about the fire engine, listened carefully as the crew explained how they use the different equipment and asked some excellent questions. They also got to see the crew use one of their ladders and were amazed at how high it could go!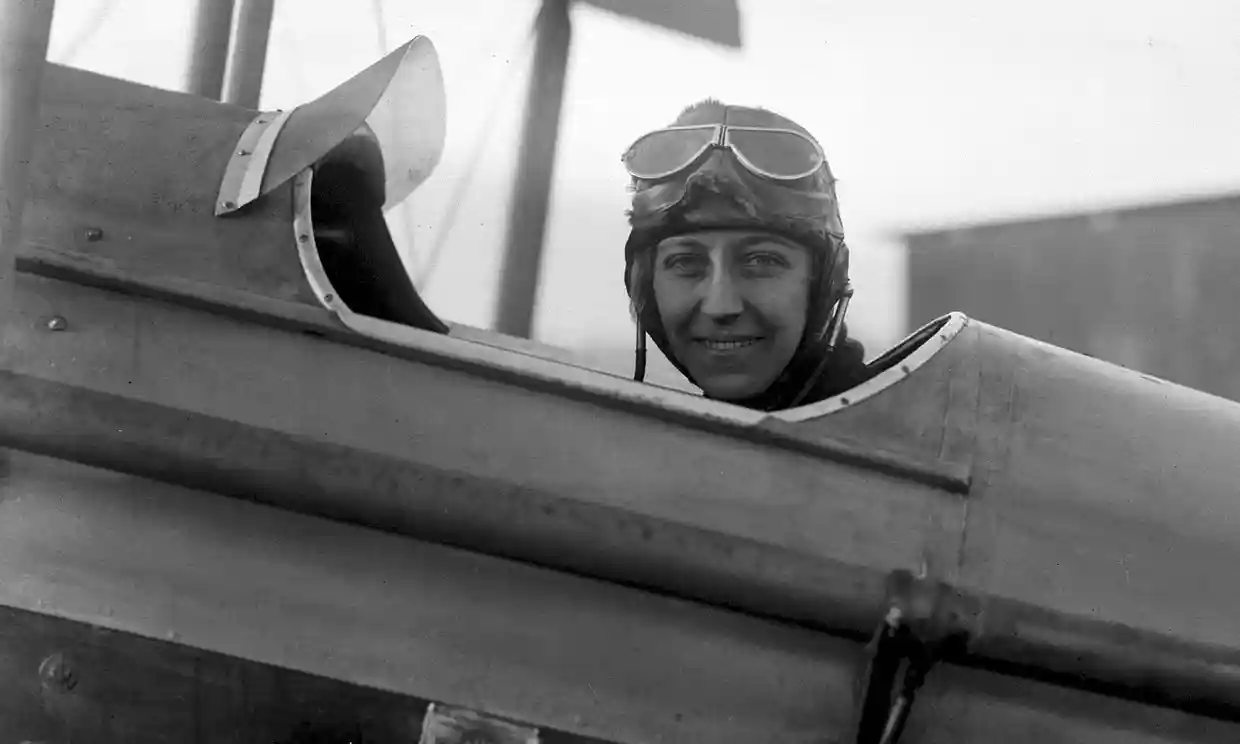 Year 2 – Amy Johnson Biography Podcast
After learning all about famous aviators in History, Year 2 wrote biographies all about Amy Johnson. They then used their biographies to record a podcast. Have a listen below!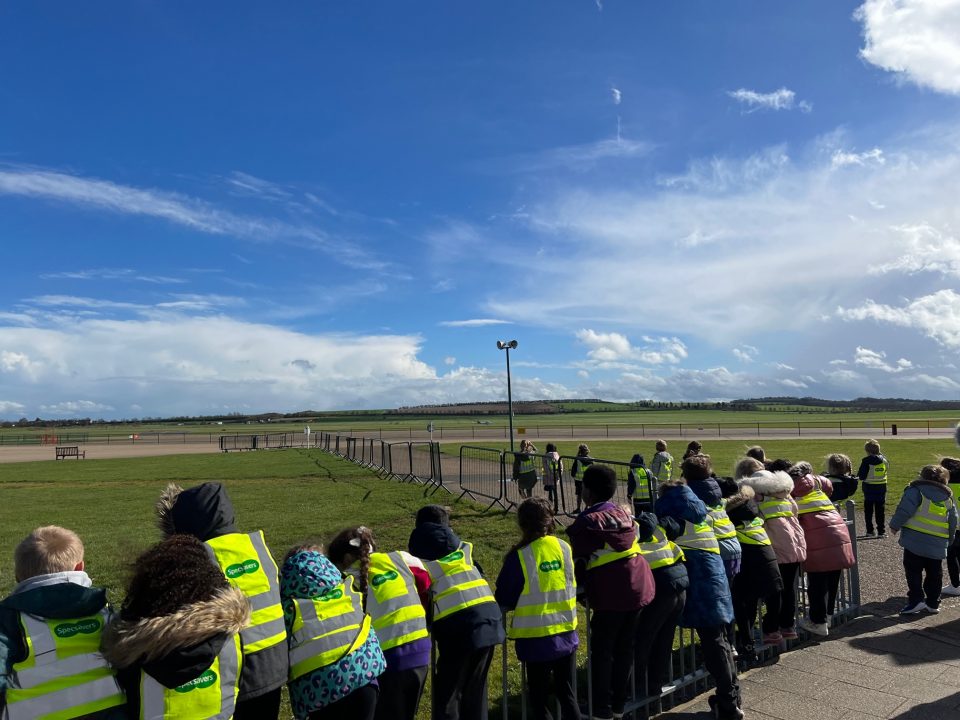 Year 2 Duxford Trip
Year 2 had a fantastic time at Duxford Museum on Friday. They enjoyed seeing all of the planes including a replica of Amy Johnson's plane Jason. The children were also very excited that they got to go inside the Concorde aeroplane.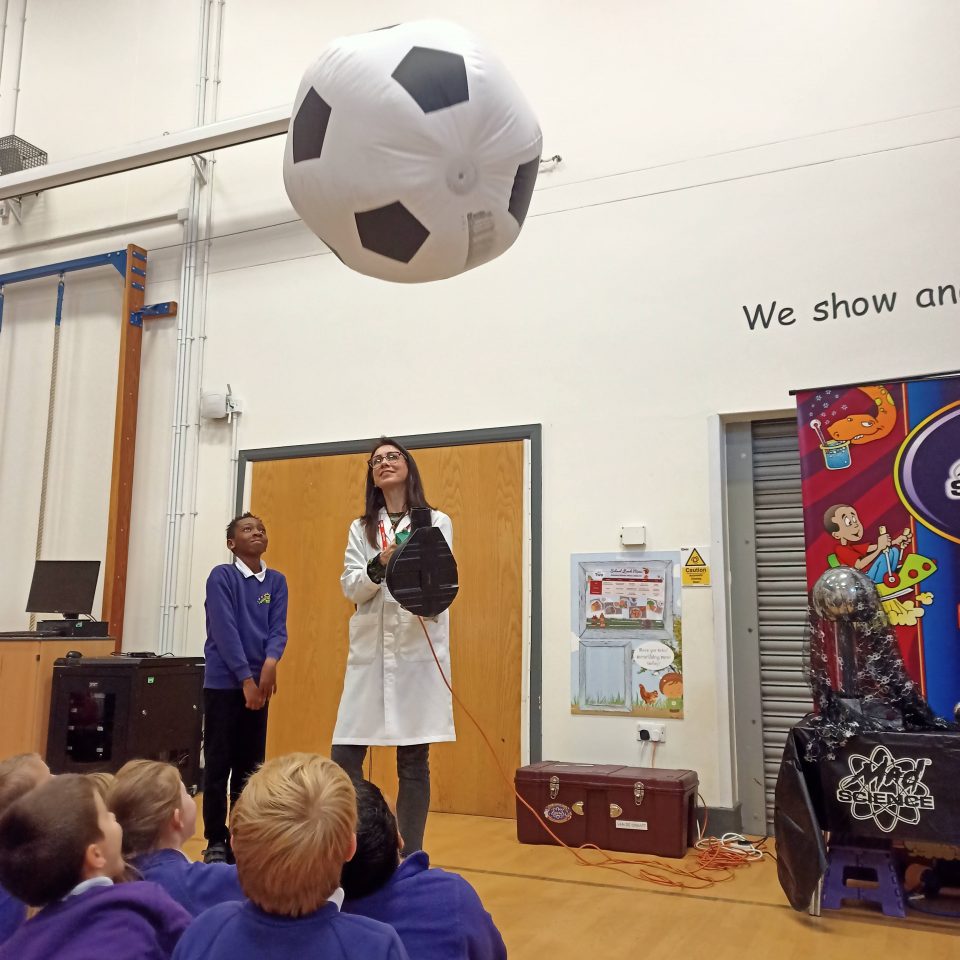 Science Assembly
Today we had a visit from Mad Scientist, Dr D.N.A. who talked to us about various inventors and different types of forces. We watched and took part in air pressure experiments using a Bernoulli balloon. We blew up a balloon with only one puff! We also watched as Dr. D.N.A controlled a huge inflatable football in the air with her industrial 'hair dryer'! We ended our science show by learning about static electricity. We used a Van de Graaff generator to create static energy. We even managed to create sparks and pass on static electricity from one person to another!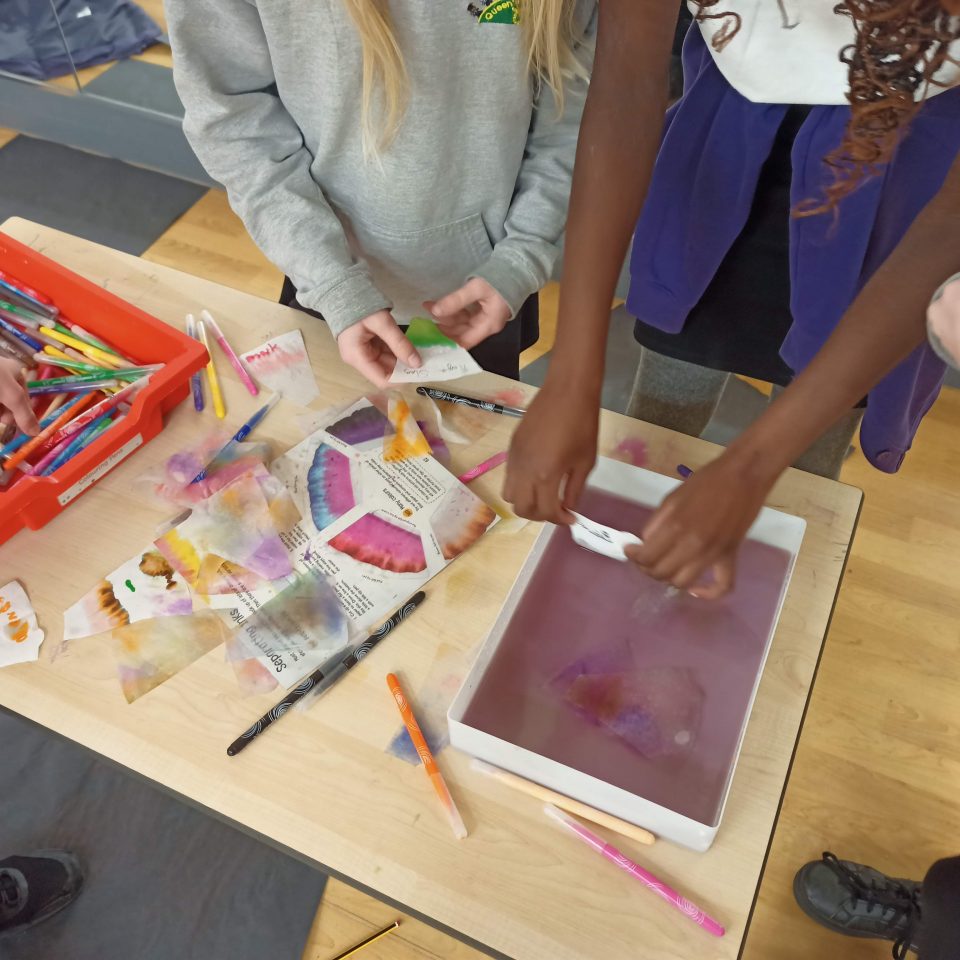 Science Week UK 2023
We have had a blast for British Science Week 2023. Miss Taylor has created an amazing new display in school and the children have been finding out about chromatography, fingerprinting and magnetics in our special lunchtime science workshops!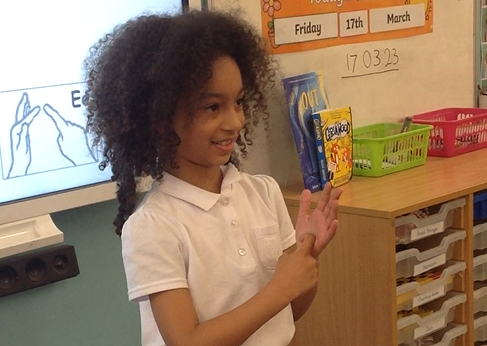 Year 2 – Languages Curriculum Day
Year 2 have enjoyed learning some British Sign Language today during our Languages Curriculum Day. They learnt how to introduce themselves and fingerspell their name. In the afternoon they shared what they had learnt with their Year 5 buddies.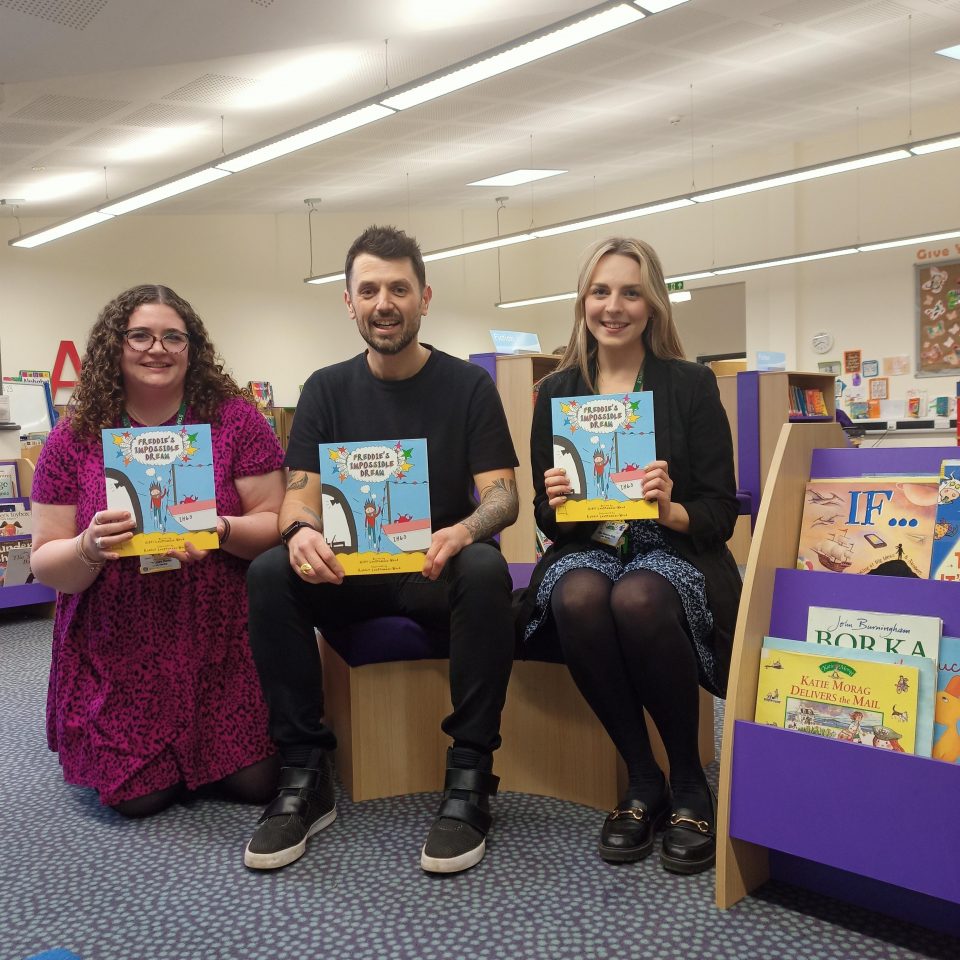 Local Author Visit
To mark the end of world book week, Miss Hicks organised for local author, Nigel Lungenmuss-Ward, to join our school for the day. He visited all of the classrooms today, to read his story and inspire others to write their own book. Nigel's books: Freddie's Impossible Dream and What's That? were illustrated by his son Robbie, who was 8 years-old when he drew the pictures for their first book. The books are about the power of imagination, chasing your dreams and never giving up.A big thank you to Nigel Lungenmuss-Ward for joining us. You can find out more about his books on his website: www.thatbookguy.co.uk/books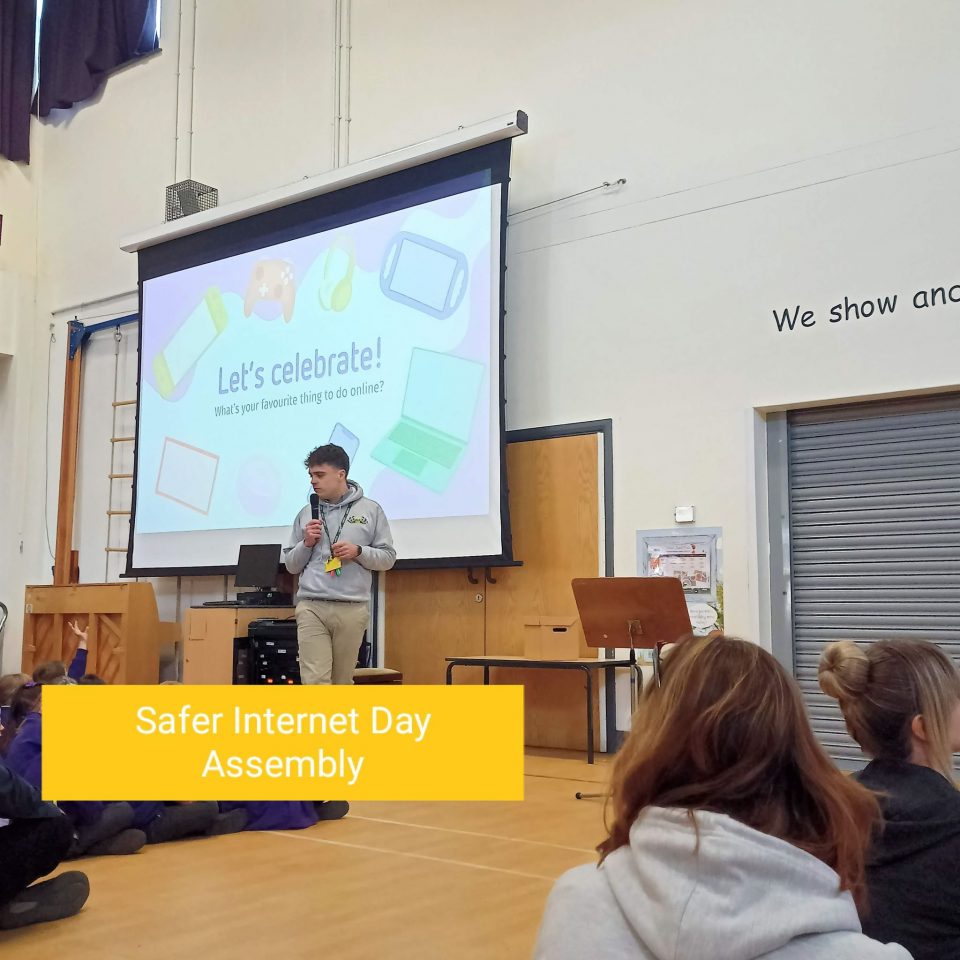 Safer Internet Curriculum Day
Mr. James organised a whole-school curriculum day today. It started with an assembly all about how to keep safe online, then year groups completed lessons on topics including how stop bullying online, the impact of technology on sleep and what to do if you feel like something isn't right online. In the afternoon, our KS2 classes joined up with their buddy classes in Reception, Year 1 and 2 and helped them create safer internet day posters to put up around our school.