Overview
In Year 6 there are three classes. We start the morning with a 'Daily Mile' to get the children warmed up and ready for learning. The pupils' timetable is structured for the morning into Spellings, following the RWI scheme; Maths, following the NCETM planning; and English, which is based on fiction and non-fiction texts linked to our topic themes. Reading Master lessons are based around a variety of genres where we encourage children to explore vocabulary, use inference, make predictions, explain, develop retrieval skills and summarise events. The wider curriculum subjects are taught through a whole school creative and connective approach.
To see more of the learning and activities we do in Year 6, see our Year 6 blog below.
Curriculum
Below are some information sheets for parents and carers outlining English and maths expectations for each year group.
English:
English writing handouts year 6
Maths:
Home Learning Apps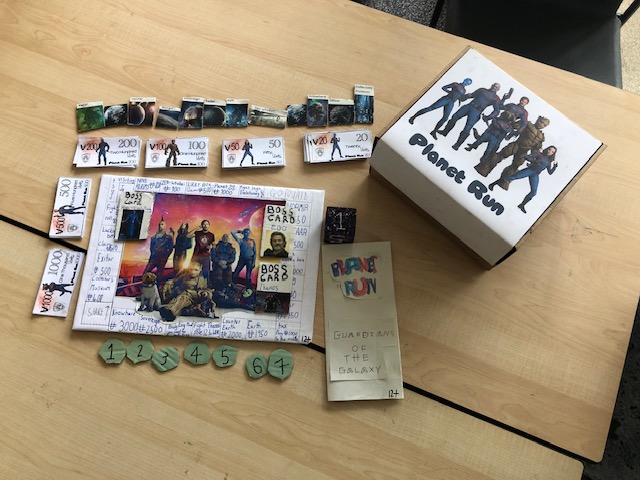 Brilliant Board Games
Year 6 have produced some absolutely brilliant board games this week as part of their DT project. From thinking carefully about their initial concept and theme, to considering their own game's effectiveness during the evaluation process, they have demonstrated great creativity and reflection. We definitely think there could be some future product designers amongst them!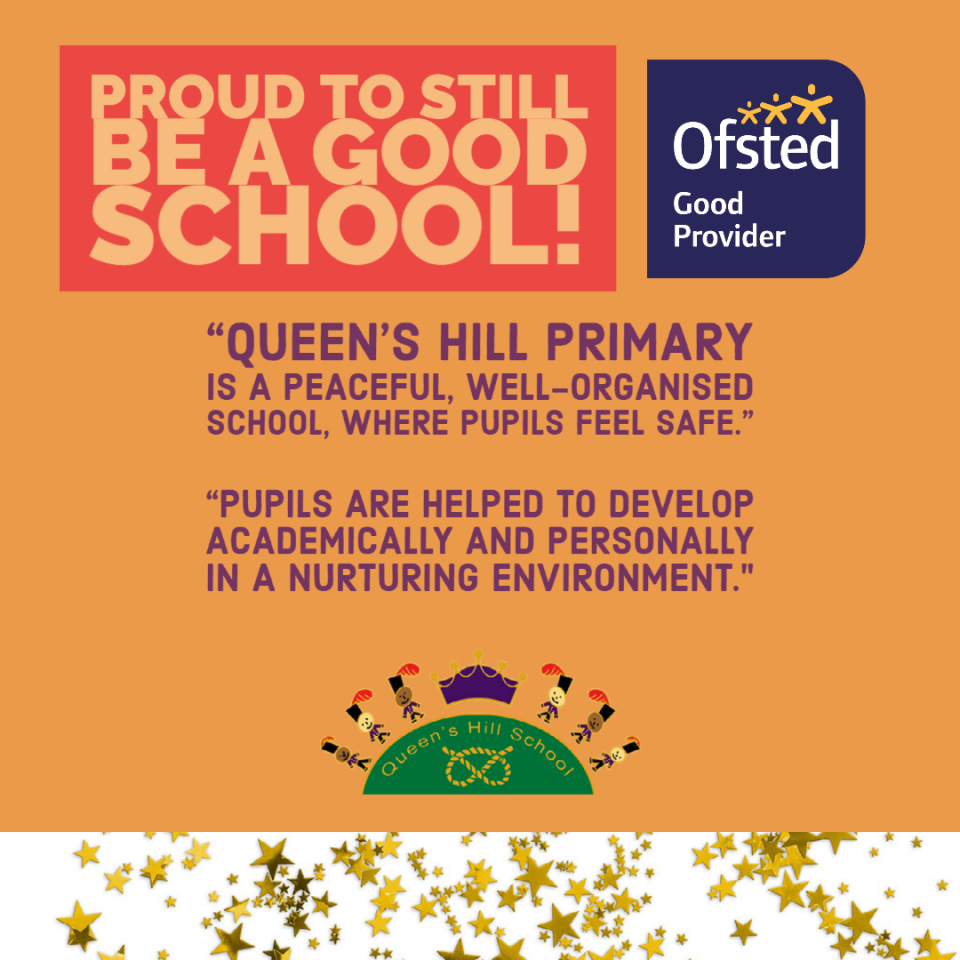 We are Proud to be a 'Good' School
I am delighted to inform you that we have retained our 'good' judgement by Ofsted in our recent inspection. There has been a lot of hard work behind the scenes, and I am thrilled that the dedication of our staff and pupils has been recognised. I'm sure you will join me in congratulating everyone who works and volunteers atour school. I wanted to draw your attention to some of the excellent feedback we received: Queen's Hill Primary is a peaceful, well-organised school, where pupils feel safe. Pupils are helped to develop academically and personally in a nurturing environment. Leaders provide a harmonious environment where diversity is valued. Expectations are high for everybody. Staff treat pupils with respect and kindness. Leaders are ambitious for pupils with SEND. Parents appreciate the work of the school staff both in regard to the care they provide and the curriculum on offer. I also wanted to personally thank everyone who completed Ofsted's Parent View survey. This is such valuable feedback, and helps us to ensure our school continues to be the best that it can be for our pupils.Thank you once again for all the support you continue to give the school.Best wishes, Mr. Matthew CrossHeadteacher 10255203-Queens-Hill-Primary-135148-Final-PDF-1Download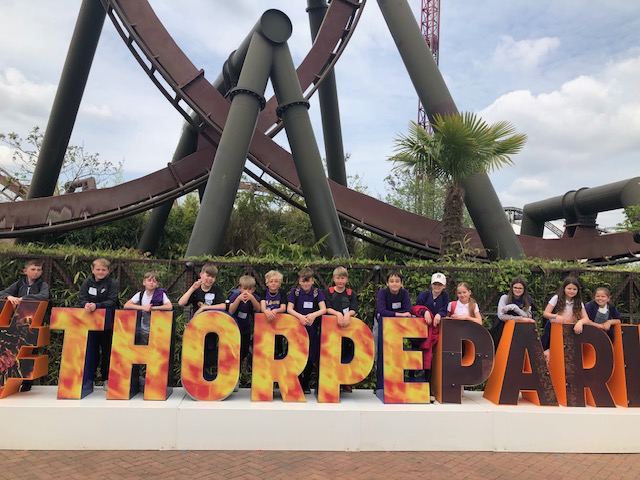 Thorpe Park
Year 6 had the best time at Thorpe Park yesterday! The children were so excited and were fearless going on some very thrilling rides. We were so proud of how they represented the school too. A well-deserved end of SATs treat!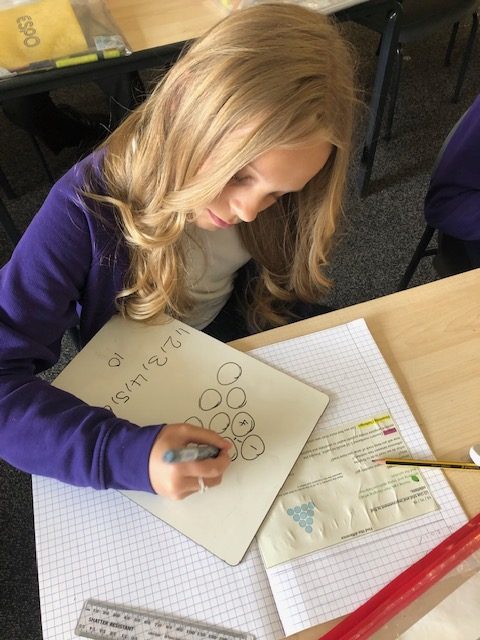 Investigations and Market Research!
Year 6 have had a busy start to the week! In Maths, children have put their problem solving skills to the test, working on a tricky investigation collaboratively. They have also been learning about Islamic patterns and the geometric shapes found in mosques, linking their learning to RE. In DT, children carried out Market Research as they began their new project. Before designing their own board games, they tried and tested a variety of games and evaluated their effectiveness. We look forward to seeing (and playing) the games they create!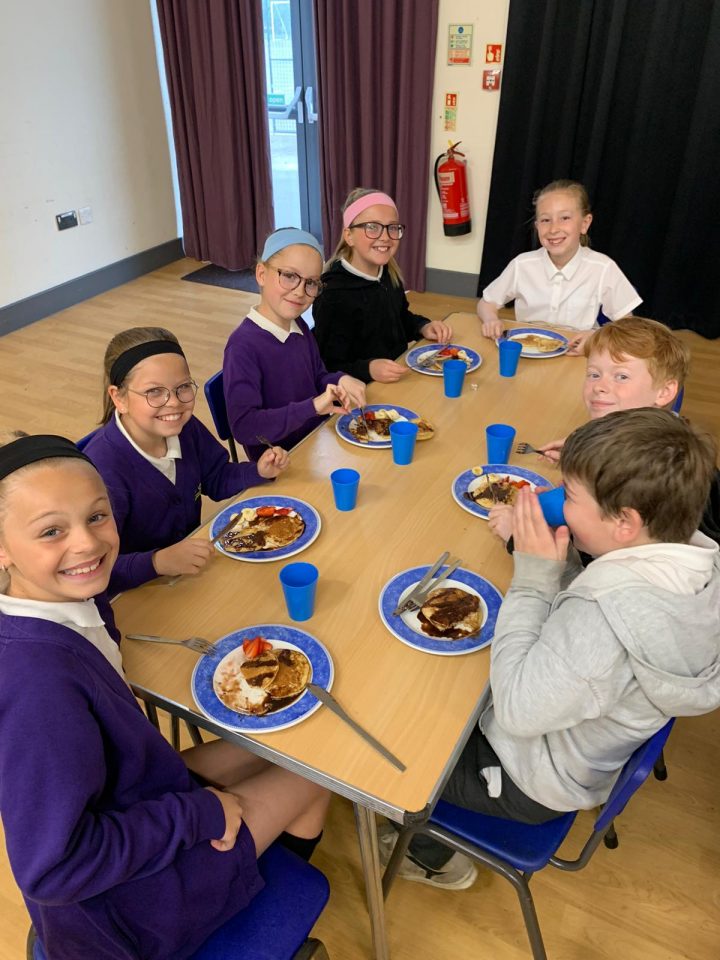 Well Done Year 6!
Wow, what a week! Our Year 6's have been absolutely amazing when completing their SATs this week - they have shown tremendous amounts of grit and determination and resilience. Each day has started with a SATs breakfast, children have enjoyed: beans on toast, bacon and sausage rolls and, to top it all off, delicious pancakes! A HUGE thank you to Nicki and the kitchen team for making sure our children had a nutritious breakfast before each of their assessments. Thank you also to all the adults who gave up their time to support in Year 6 this week and to all parents and carers for their continued support. We wish everyone - adults and children - a well-deserved and restful weekend.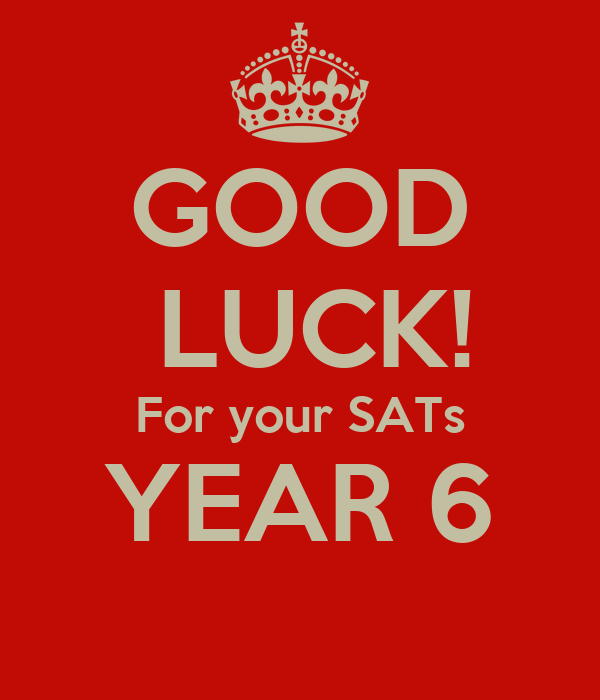 Good Luck Year 6!
Next week our amazing Year 6 pupils take part in their end of Key Stage 2 SATs. We couldn't be more proud of how hard Year 6 have worked over the last couple of weeks in preparation. Each and every one of them has put a great deal of effort into performing to the absolute best of their ability and the progress they have made, regardless of what happens next week, has been phenomenal. A huge good luck to everyone however, remember this is just one week in your learning journey so far. Have a lovely, restful weekend and we look forward to welcoming our Year 6's to SATs Breakfast on Tuesday. We think this poem sums it up! SATs don't measure sports,SATs don't measure art,SATs don't measure music,Or the kindness of your heart. SATs don't see your beauty,SATs don't know your worth,SATs don't see the reasons,You were put upon this Earth. SATs don't see your magic,How you make others smile,SATs don't time how quickly,You can run a mile. SATs don't hear your laughter,Or see you've come this far,SATs are just a tiny glimpse,Of who you really are. So sitting at your table,With a pencil and your test,Remember SATs aren't who you are,Remember YOU'RE THE BEST!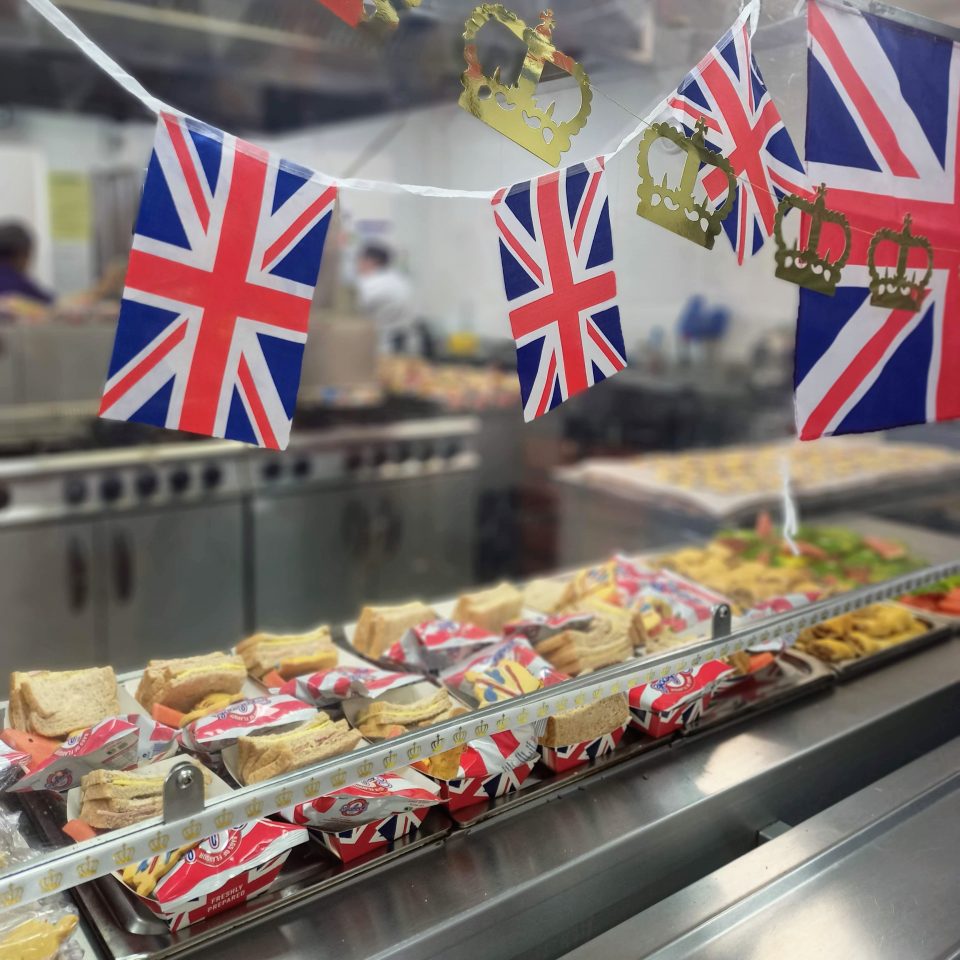 Coronation Celebrations!
We have had an amazing day across the school as we celebrated the King's coronation. Children designed coronation t-shirts, Year 3 and 4 students created coronation puppets in their Forest School sessions, and our lunchtime staff, with the help of council, put on a delicious lunchtime picnic, complete with crown biscuits. A feast fit for a King!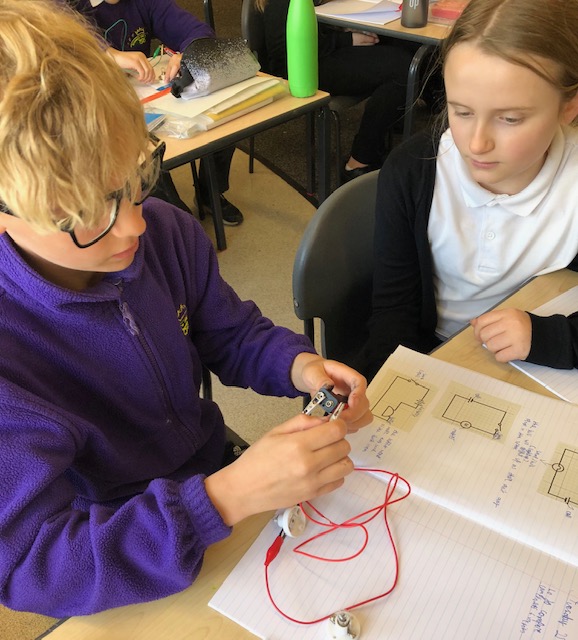 Planning an investigation
This week, Year 6 have started planning a scientific investigation to discover how variations in electrical components change how circuits function. Children started to consider how the flow of electricity is impacted when it is distributed between more components, such as the number of bulbs. They looked at a concept cartoon to start their discussions. Thinking scientifically, they then used what they already knew to make predictions. We look forward to seeing what children find out in our next lesson!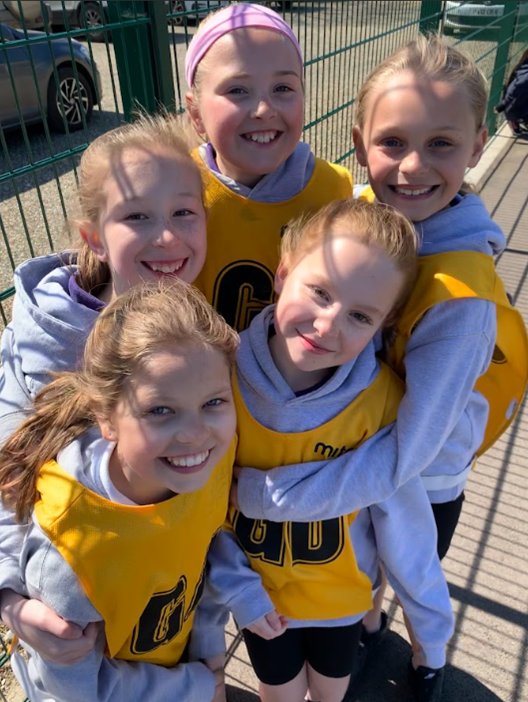 Netball Tournament
A huge well done to our Year 6 netball team who took part in a tournament today for the very first time. The girls showed fantastic grit and determination, winning 1 game and drawing the other 4 - what an achievement! Other coaches took the time to comment on how brilliant their passing, teamwork and communication was - we are very proud!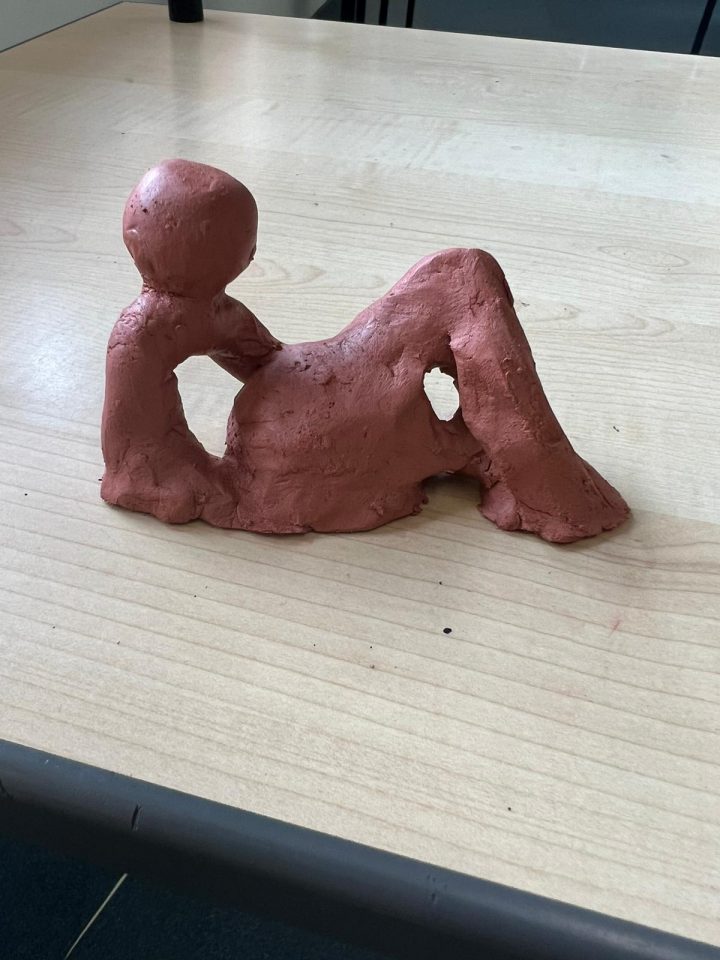 Sculpture inspired by Henry Moore
Year 6 began their art topic of sculpture by looking at Henry Moore's 'Reclining Figures'. They had a go at creating their own representations of reclining figures by pinching, pulling and forming pieces of clay to record their observations. The children then had to stroke the clay to obtain a smooth finish.