Actively passionate about sport
PE VISION STATEMENT
PE at Queen's Hill provides equal opportunities for children to develop self-confidence, esteem and knowledge, positively, aiming to achieve:
-A passion for sport which will last a life time
-To learn to take responsibility for their own choices and behaviour
-To have successful and happy experiences through sport
The Use and Impact of Sports Premium at Queen's Hill Primary School & Nursery is published each April. The funding runs from April – April.Background:
For several years the Government has provided additional primary school sport funding in order to improve the provision of physical education and sport in primary schools. This funding is being jointly provided by the Departments for Education, Health and Culture, Media and Sport, and will see money going directly to schools to be spent on improving the quality of sport and PE for all their children. All state-maintained schools, academies, middle schools, special schools and pupil referral units which have primary aged pupils receive the funding.
This funding is ring-fenced and therefore can only be spent on provision for PE and sport in schools. We will be held accountable for how we have used the additional funding to support pupils progress and participation in PE and school sport. We are required to publish on-line information about how we have used the additional funding, including details about our sporting provision alongside curriculum details. This will ensure that parents/carers and others are made fully aware of the PE and sporting provision at Queens Hill Primary School.School Sport Partnership:
We are part of the West Norwich and Dereham School Sport Partnership (WNDSSP) and through this we benefit from a range of CPD and events for the children. Recently we have enjoyed an active kids festival, a tag rugby event and a sports day. Upcoming events we will be attending are football festivals, kwik cricket tournaments, cross country events and athletic festivals. In school, we participate, through the WNDSSP, in virtual competitions such as speed bounce and hula hooping. This allows us to work on our personal best but also compete against other schools in the partnership. Allocation:
All schools with 17 or more primary-aged pupils will receive a lump sum of £16,000 plus a premium of £10 per pupil. Smaller schools will receive £500 per pupil every April. Spending the Sports Premium funding:
We believe in a holistic approach to the development of sport and physical activity for all and encourage collaboration and partnership working to make the best use of resources and enhance PE and sport provision in order to raise participation and achievement for all pupils.
We have undertaken a PE and School Sport audit and have created a Sports Premium Action Plan to raise standards and participation levels in PE throughout the school.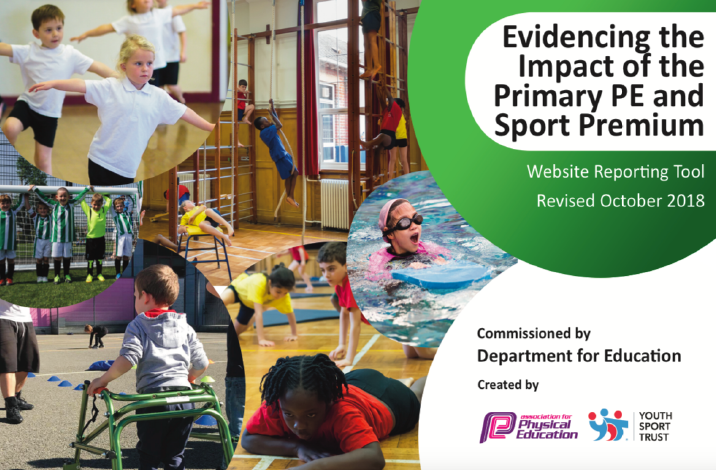 The allocation of Sports Premium grant and outcomes can be seen here:
Sports Premium Projected Spend 2019-2020
Sports Premium April 2018-April 2019
Sports Premium April 2017-April 2018
Our rationale for the use of Sports Premium funding, which the Governors have agreed and Parent Forum have been consulted on, are that it must be used so that:
all children benefit regardless of sporting ability
staff have access to training opportunities and continued professional development
the most able children are given the opportunity to compete in tournaments with other schools
we make use of collaborative and partnership working
any spending / investment must have a legacy and / or be sustainable
The subject leader for PE holds a portfolio which evidences the above rationale.
The impact of Sports Premium funding is reported to the school governing body.