Governors
The Role of the Governor
As Governors, we are ultimately responsible for agreeing and overseeing the implementation of our school's vision and policies. We support the school's commitment to creating an enjoyable learning environment that recognises the importance of play as a learning tool. In addition to our statutory duties, we have an integral and strategic role in the school community and spend time getting to understand our school through a variety of ways including regular visits, meetings and analysis of data. We work as objective supporters of the school and use questions and challenge to help identify and celebrate best practice, while always retaining the ultimate goal that all children are provided with the best education and an enjoyable school life that stimulates and inspires them to reach for lifelong learning and success.
What do our school governors do?
Together with the Headteacher they are responsible for making sure our school provides good quality education.

They provide challenge and support to the Headteacher, drawing on their knowledge and experience.

They make decisions together on matters such as performance, targets, school policies and school development plans.

They monitor the impact of policies and oversee the school budget and staffing.

They report on school achievements and respond to inspection recommendations.

They ask searching questions and respect the position of the Headteacher as the professional leader of the school.
If you require any copies of the minutes then please email the clerk, Debra Fraser office@queenshill.norfolk.sch.uk.
Please click on the links below for the Vision of the Governing Body, Governors Attendance and Declaration of Business.
Clerk – Debra Fraser  
Chairman – Stacy Hartsthorn
Vice Chairs – Hayley Bullock and Sharon Blundell
Finance and Premises Committee

Chairman – Sharon Blundell
Committee:  Fred Corbett, Stuart Barker, Penny Sheppard and Kate Harris

For the Finance Committee terms of reference click on the link.
Achievement and Learning Committee
Chairman – Hayley Bullock

Committee: Denis King, Penny Sheppard, Stacy Hartsthorn, Laura Cowan, Rachael Howard and Priscilla Crane

EYFS – Hayley Bullock

KS1 – Sharon Blundell

KS2 Lower –  Stuart Barker

KS2 Higher – Laura Cowan

English – Rachael Howard

Maths – Stacy Hartsthorn

Science – Fred Corbett

Community Values – Sharon Blundell

Evolve – Fred Corbett

Critical Incident – Hayley Bullock/Stacy Hartsthorn/Stuart Barker

Safeguarding –  Laura Cowan

KUW – Fred Corbett

The Arts – Laura Cowan

Sports (sports premium) – Stuart Barker

SEN – Hayley Bullock

School Council – Rachael Howard

School Website – Sharon Blundell

Pupil Premium – Hayley Bullock
Governors who have left their role in the last 12 months:
Katy Smith
Ian Brown
Tracy Pomfrett
Terms of Office for Governors.
Chair of Governors
Mrs Stacy Hartshorn Approved on 01/09/2014 Term of office end 01/09/2018
Governors
Mrs Penny Sheppard Approved on 01/09/2008 Term of office end 31/08/2020
Mrs Hayley Bullock Approved on 30/06/2014 Term of office end 29/04/2018
Mr Fred Corbett Approved on 01/09/2014 Term of office end 31/08/2017
Mr Stuart Barker Approved on 01/09/2015 Term of office end 31/08/2019
Mrs Laura Cowan Approved on 01/09/2015 Term of office end 31/08/2019
Mr Denis King Approved on 01/09/2015 Term of office end 31/08/2019
Mrs Rachel Howard Approved on 01/10/2015 Term of office end 31/10/2019
Mrs Sharon Blundell Approved on 05/04/2016 Term of office end 05/06/2020
Mrs Kate Harris Approved on 01/03/17 Term of office end 01/03/21
Mrs Priscilla Crane Approved on 01/01/17 Term of office end 01/12/21 
Historic (within last 12 months)
Ms Tracy Pomfret Approved on 01/09/2014 Term of office end 01/09/2018
 Below is a list of our current governors: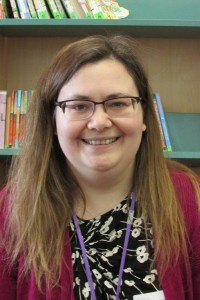 Stacey Hartsthorn – Chair
Chair of Governors (elected November 2015) I am Parent Governor and joined the board in January 2014. 
I joined the Governors to support my local school and the community as I felt I had time and skills to share.  I continue to do the role as I can see the impact we make on the school and enjoy being part of our continuing journey to excellence.  I work at the Norfolk and Norwich Hospital within the Change Management Team, where I lead on large scale projects such as developing new buildings or services. At home I'm kept busy by my three young children and I enjoy being outside tending to my garden especially the veg patch.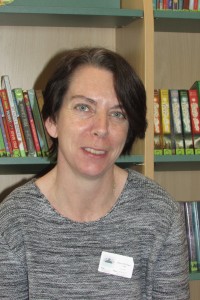 Sharon Blundell – Joint Vice-Chair
I moved to Queen's Hills in December 2007 with my family. My son joined Queen's Hill Primary School in September 2008 when it first opened with just 29 children and has recently moved onto high school. I have two children at the school, one in Year 4 and the other currently in Year 6. I do a lot of volunteer work within the community which I thoroughly enjoy. My role as a Parent Governor is to ensure that every child who attends the school gets the best education possible and gain a passion for learning, taking this passion onto high school and beyond!!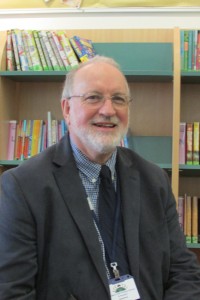 Fred Corbett
My name is Fred Corbett. I joined Queen's Hill Primary School Governing Body in September 2015 as an Associate Governor, and has no voting rights.  I have specific responsibility for developing the way the Governing Body monitors and evaluates the performance of the school and a focus on the way the school provides appropriate challenge to make sure more able learners make good progress.
I am a retired school inspector and former Deputy Director of Children's Services. I am the Chair of Governors at Open Academy and a Governor at Thorpe St Andrew High School. I also Chair the Diocese of Norwich Education and Academies Trust and I am a Director of the Norfolk and Norwich Festival. I have specific interests in mathematics and the humanities. I have a strong belief in every child having access to music and the arts. I enjoy travel, football and local history.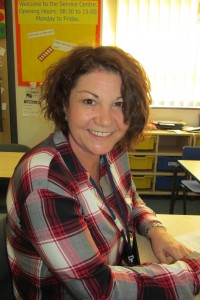 Hayley Bullock – Joint Vice-Chair
I joined the Governing Body as a Local Authority Governor when the school was being built in 2008. I was brought in to support the development of the Nursery as my background is in Early Years. I have worked in nurseries, schools and residential care. I enjoy and embrace the rewarding and challenging role of being a Governor, as the role can make positive differences to the life chances of children.
I am currently an Early Years Family Practitioner for Children's Services Early Help Team. I undertake direct work with families where interventions support improves the contribution families make to their child's development and emotional well-being in the Early Years. Outside of work I enjoy going on city breaks across Europe, reading and supporting Arsenal FC (…well most of the time!)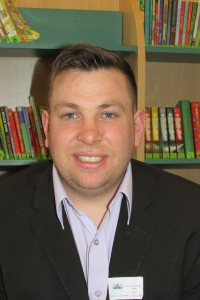 Stuart Barker
I am a Community Governor for the school and I have been in post since October 2015. I joined the Governing Body to try and make a difference with new ideas to the school and to also use my knowledge from my background to help the school grow. I want to continue the hard work already started by the Governing Body. Having served on a Governing Body at another school, I found it rewarding seeing the school and the pupils grow and achieve their potential.
Outside of my role as a Governor I work for Breckland Council in facilities management, which includes maintenance of the buildings, district's footpaths and roads and the tendering of contracts. Outside the working world I have been coach for a youth football team for six years and am a qualified football referee.
I enjoy music and family days out as well as spending time in the garden.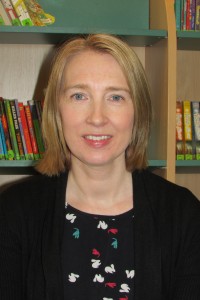 Rachael Howard
I am a co-opted Governor, appointed in November 2015.
I became a Governor because I believe that I can use my experience and skills to guide, assist and support the school as we continue to move forward into a challenging and exciting new phase.  I am a Primary School teacher with 17 years' experience and currently work part time in a local Primary School Partnership, as a PPA cover teacher, working in classes from Reception to Year 6. I am also a mum to four children, three of whom attend Queen's Hill Primary School, with my fourth due to start in September. I enjoy spending time with my family, cycling, walking and gardening. I am also an avid reader.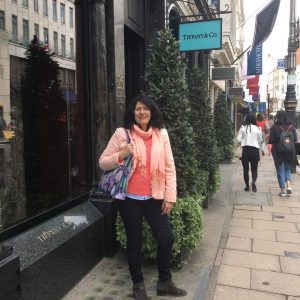 Laura Cowan
I am a Co opted Governor and joined the board in November 2015.
My working life has been focused on Secondary education and in helping schools to improve and be the best they can. When I visited Queen's Hill and spoke to the Headteacher, staff and children I was impressed with the energy and motivation from the whole school to be an amazing school. I am currently working at Acle Academy as Deputy Headteacher. I am supported by my husband Colin and I have two grown up married sons who have settled in Norfolk. I love reading and travelling to exotic places. We live in a small village outside Norwich and have a black and white cat called Lennon.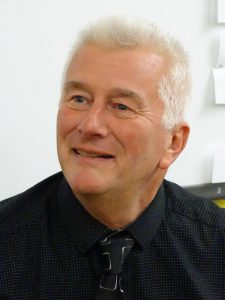 Denis King
I am a staff governor. I have worked at Queen's Hill Primary School since 2010 and have seen the school grow significantly in terms of numbers and premises! I have worked in several schools since becoming a teacher in 2000 and can honestly say that there is no other school like QH! Every day brings on new challenges and experiences. Our children are great to work with, as are our super staff – I am amongst the longest serving members of staff now and I should know!
In a previous life I was a bank manager in Norwich, having moved to Norfolk in 1984. My wife, who works in a special school, and I have three boys. We spend our leisure time in France, where we can enjoy a bit of peace together with an absence of TV, weak internet and a poor phone signal!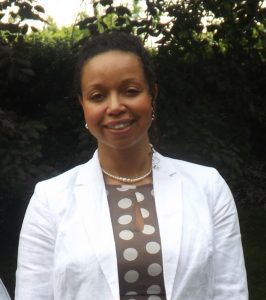 Priscilla Crane
Achievement and Learning Committee
I joined the governing body in January 2017 as a co-opted governor. I moved to Queens Hill in October 2016 and I wanted to become a governor to engage with my local community and channel my skills and expertise in education to support a school that has the children's best interest at the centre of their decisions.
Up until recently, I was a headteacher in another Norwich school but now I advise headteachers as a Primary Adviser for Cambridgeshire County Council. I am married to a Business Banker and we have 2 daughters. In my spare time I enjoy playing netball, reading and going on adventures with the family.
Debra Fraser – Clerk
If you would like to contact the Chair of Governors please email Debra Fraser at office@queenshill.norfolk.sch.uk or phone 01603 746857.
Governor's Attendance
Below are a list of  Governor's names who attend the Governors meetings.
March 2017
Penny Sheppard /Stacy Hartsthorn /Denis King /Rachael Howard / Fred Corbett /Sharon Blundell /Hayley Bullock /Stuart Barker /Pricilla Crane / Kate Harris
January 2017
Penny Sheppard /Stacy Hartsthorn /Rachael Howard / Denis King /Fred Corbett /Hayley Bullock /Laura Cowan /Pricilla Crane
November 2016
Penny Sheppard /Denis King /Rachael Howard /Sharon Blundell/Hayley Bullock /Laura Cowan
September 2016
Penny Sheppard/ Stacy Hartshorn/ Denis King/ Fred Corbett/ Stuart Barker / Laura Cowan / Hayley Bullock / Sharon Blundell
Governor's Activity Day