A Final Blog from Molly & Jasper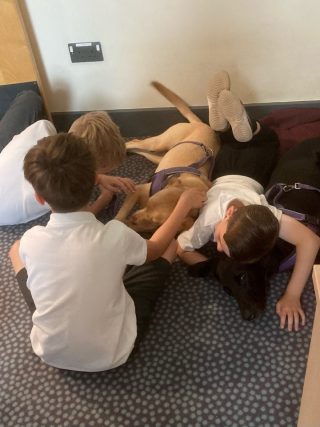 We've been school dogs for six years now and in that time we've seen and heard some things!
So, what have we learnt in that time? Schools are so much more than places of education. Obviously teaching the little people how to read, write and do maths is absolutely crucial but they are also learning how to interact with others, how to share and show empathy, to become resilient and to understand that there is a big world out there for them to explore.
We've heard most things whilst sat in The Boss' office – the parents who see school as a "them and us" and who take no responsibility or ownership for their child's learning to those who microparent their children and every type of parenting in between. Being a parent these days is difficult  - in some ways technology has helped (there's an app for just about everything) but it also means the little people have a very scary world at their fingertips and don't actually know if the 10 year old they are supposedly chatting to is real or someone attempting to groom them.
For us, that's why our camping trips with the children are so important. The little people get a break from technology and they learn to make dens, climb trees, roll around in mud and experience good old fashioned childhood fun. When The Boss became head teacher of Queen's Hills "way back when" (she was appointed in 2007 and started in April 2008) she knew she wanted the little people to have a good, rounded education with opportunities for The Arts, Sports and Outdoor Learning. Little did she know back then how hard that journey would be. Balancing the aims against the budget is always tricky and many of the activities that have taken place over the years wouldn't have been able to happen without the huge generosity of staff and supporters in both time and resources.
She's had to battle over the years: against Ofsted (who can only take account of published data – the irony of being graded  "requires improvement" in June and being in the press for the "most improved school in Norfolk" months later in October was not lost on her and yes, she did email the lead inspector to tell them that the predictions she had given them that they were not able to take into account were absolutely the results the children achieved), she insisted the school hall was expanded when additional classrooms were added, she badgered politicians and council members when she didn't feel the Queen's Hills community was getting the support it needed.
She's cried when parents have come to her with diagnoses of terminal illnesses, when her female staff have told her they've miscarried or when a member of the team is going through a personal crisis, when she can't get children the support they need to thrive (whether that's additional support for the family or a placement in specialist provision) and she's cried when she's just been so frustrated with the "system". We've seen first-hand when she has been shouted at and threatened and almost hit on more than one occasion by various parents over the years.
But we've also seen tears of joy with marriages, babies and graduations. We've seen a community come together in a pandemic, we've seen families grateful for the additional support (emotional and financial) that has been secured and we've seen our big little people cry with the relief of getting the results we knew, but they doubted, they were capable of.
We have seen non-verbal children gain confidence and whisper our names, we've been prodded and poked and laid on when little people have needed us to help them regulate, we've had them return to see us and tell us how well they have got on in their new setting. We've wagged our tails when they've shown us their best work and we've curled up with them when they've needed a bit of love.
According to the dictionary, a school is a place where children are educated. We disagree. A school is a building which houses a community of teachers, support staff and children who together aim to develop a passion for learning. A community where adults care about developing the whole child.
We are going to miss working with the little people so much and we are excited that we have more four legged friends in training. We think every school should have a dog. The Boss says you two legged folk should learn from us: we are always pleased to see you, every day is a fresh start and full of adventure, we want to make you happy and proud of us and so we give any task our absolute best effort.  We also know when you are having a bad day (that's when we go out of our way to be extra attentive to you); we are full of energy when we need to be but at other times we're just happy to chill.
Children will always be children – they will have good and bad days, fallouts and celebrations. We know how hard the staff are working to do the best they can to support the little people, giving up their own time to go that extra mile. They won't always get it right, because they are human and also because sometimes the parents' expectations of what "the school" can do is not entirely realistic. But they will always put the little people first – because that's what they do. Whatever is going on in their personal life. And we know that because we've seen that first-hand too.
Be kind to each other and keep helping the little people to develop their passion for learning and life.
With the waggiest of tails and the fondest of memories,
Molly and Jasper xx

Challenge
We've heard that word a lot recently: It's a challenge! Why is everything such a challenge? Bring on the next challenge…
And whilst life remains quite normal for us, we wag our tails in respect for the little people and their grown ups and the big people who work in our school.
On the last day of the autumn term, The Boss told all the big people to take home everything they needed to deliver "remote learning", and no this is nothing to do with that black gadget The Boss is constantly trying to find in her lounge and is generally hidden under Jasper's belly.
Throughout the Christmas holidays we heard her question the presenter on the "The News" with a "Come on! What's happening for schools?" And we heard her tapping out emails to parents empathising with them for wanting to keep their child away from school on the first day back, and writing that she was sure by the end of the week "something will have changed."
The first day arrived with less little people than normal but a "business as usual approach". The Boss had a number of staff off having to self-isolate due to the "App" on their phone (no idea who App is, normally it's The Boss' mum on the phone, the "one who gives us treats" or The Boss' children...) so The Boss was arranging more big people to come in to look after the little people. And then that evening we're sitting there waiting for the man with the wild hair to speak words of wisdom and he announced that the schools were to shut. From the next day!
The Boss' mobiles were bleeping, her laptop was pinging and the landline normally only used by the one who gives treats was ringing.
Now one thing we can say about The Boss is she is prepared. She says it goes back to her days of being a Girl Guide: Be Prepared... to prepare oneself by previous thinking out and practising how to act on any accident or emergency so that one is never taken by surprise.
So, our prepared Boss had already drafted letters to the big people, and so it should have been so easy. With a press of the button a variety of letters should have gone out to those who wouldn't be able to come to school and to those who they knew needed childcare. The Boss had arranged a questionnaire to go out in the autumn term where the big people could say what Job they did if they needed their child to be in school in case of another lockdown.
But no. The emails kept pinging and the phones kept ringing and we could hear her saying, "let's just keep trying". Turns out too many people in The Country were trying to use the same system and the system said it had had enough and went to bed. And ten o'clock passed, and so did eleven... and I'm watching her every tap-tap on the keyboard as she sends out letters individually to the big people on her laptop and answer the emails as they ping in. And I think she's forgotten that we have missed our evening widdle in the garden and more importantly our before bed biscuit... and still she tap tap taps. And so is the secretary in her house too apparently. And finally, at one in the morning she says, "okay, time for the garden".
And then she wakes us four hours later as she "needs to get working and see what the guidance says". I'm not sure who The Guidance is, but The Boss was waiting and waiting and so she made up her own. The Guidance finally turned up a few days later. The Boss didn't seem impressed with it.
In the first lockdown everyone did their very best but there weren't that many little people in school, and it was springtime and the weather quickly warmed up. The Boss says this one is more of a challenge. The Guidance has said the little people should be having a minimum of four hours' worth of lessons in key stage 2, a minimum of three hours in KS1 and less for the smallest little people. And so The Teachers need to be planning for this, and marking their work and giving them feedback, and there are still over 200 little people in school and they all need to be in bubbles. Every Thursday she gets out large sheets of paper to work out which big people will be where the following Monday, some big people can't be in school at all, and there's always
someone needing to self-isolate whilst they wait for ten days to pass or for a test to say they can come in. And this week we've seen The Boss watch how to put sticks up her nose and down her throat. Some things you two-legged folk do completely baffle us, but The Boss says it will stop The Virus spreading. So that sounds good. But she also says, "that's likely to bring a challenge with staffing".
And there's that word again, challenge.
Challenge is one of the characteristics the big people help the little people to develop. To help the little people to enjoy a challenge, to believe they can learn and improve with effort and to be
open minded and flexible.
And it's a good thing that they do, as The Boss will tell you, even after being a headteacher for twenty years, in the last few months she has felt and continues to feel challenged.
But we also know everyone is feeling challenged in whatever they are doing at the moment. And it's good to find comfort in the fact that we are all in this together.
So, as The Boss keeps saying:
Be kind to each other. Be kind to yourself.
Take care and keep safe.
We're all doing a great job,
Lots of wags, as ever
Molly x
Concentration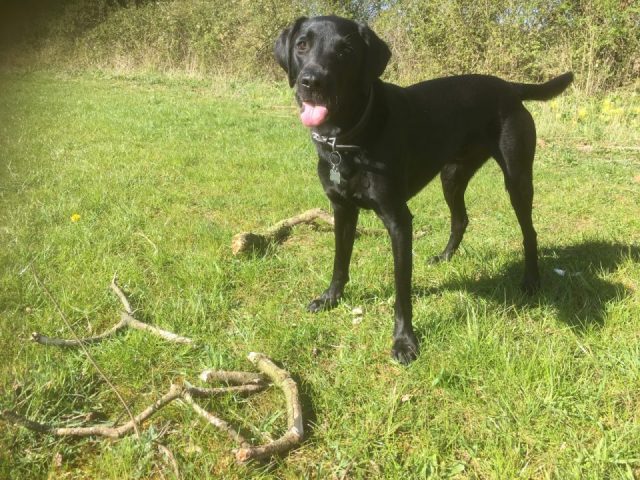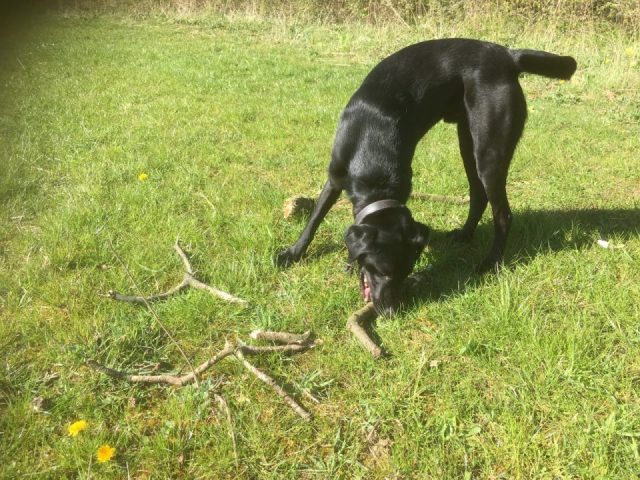 "Good creative skills," calls over The Boss as I gallop across the field doing what must look like an impression of a stag. I look at her in bewilderment. I'm not being creative, I'm being resourceful.
The thing is, Molly cut her leg. Not anything massive, The Boss cleaned it up and bandaged it and said it was probably down to a flint when Molly was being acrobatic trying to beat me to catch the ball. And that's why I'm having to be resourceful. Whilst Molly is "healing" we're not allowed to play ball in case leaping in the air makes It worse.
So, being the problem solver I am, I decided to find an alternative. With the dawn chorus as my soundtrack, I took myself ditch exploring. I knew what I was looking for, and after quite a bit of pulling and twisting and a lot of focus, I procured a prize twig, probably more of a branch really. It definitely wasn't a tree. Molly and The Boss were two fields away by this time, so negotiating long grass and narrow gaps in the hedge (which I've learnt over time means I have to hold my bounty at an angle to get through them) I bounded to get ahead of them, the twigs of the branch glistening like antlers.
The Boss then realised what I was doing, as one by one I bit off and spat out the twigs until, finally I had a perfectly sized stick for throwing. "Ahhhh…", noted The Boss.
What has my tale to do with the little people you wonder. Well, like me, they can be lost in their tasks when they are interested in them. What is important is that we teach them how to concentrate when it's something they're not too keen on. This is both a learning and life skill…and something we are all having to work on at home at the moment. One of the skills needed to concentrate is to manage distractions. Having the whole family at home whilst the little people are trying to learn and the big people are trying to work, this skill is being tested to the limit. We heard The Boss having a professional conversation with someone on the phone the other day and even we heard the holler "Mum, I've done a pooh!" from the other end.
When at school the little people are taught to draw a diagram or jot down their ideas to help them think through a big task. Molly and I struggle a bit with that but then compared to the little people the things we have to concentrate on are not quite as demanding. We try hard to concentrate to follow instructions, find lost balls and, as we all know, the most important thing that Molly concentrates on is her belly!
So, in this continued lockdown we wish you all, little and big people alike, lots of patience to be able to keep concentrating on the things you need to get done and to manage your distractions.
We're missing seeing you all and I am especially missing my morning greetings at the door.
Stay strong and safe,
Lots of wags
Jasper -the stag x
Teamwork
The Boss is always saying "Good teamwork!" to us. If I'm honest, we've always been a great team, Jasper and I. I nudge the door, Jasper jumps up and opens it; he goes swimming in the sea to fetch a ball that has been lobbed a good distance and I wait on the edge guiding him back to shore and I start off the guard-dog barking when I hear a cat, bird, car (I could go on) and Jasper joins in.  
Teamwork is one of the characteristics of learning the little people are taught in school. And it's hard. You have to listen to each other, co-operate with others, be kind when you don't agree, explain things to help others and remember that everyone has something to offer.  
Up and down the country families are being forced into being teams, however they usually function. For some this will be easy and for others, well let's just say I found it quite hard when Pippa the pup visited us last year- it's taken me a while to see her as part of the team!  
At the moment we are missing all the little people, and the big people too! It's been hard for us to not have our usual routine and we're missing all our strokes and loves and the learning we do when we go into class. Don't get me wrong, The Boss is okay company… but we're not getting our walks at the beach and we're not socialising with other dogs and it's all a bit boring. But we all have our part to play in being the "UK team". That's a bigger team than just Jasper and me! Sometimes The Boss makes decisions for us that we don't really like (like when we want to go and explore a big muddy puddle and she shouts "This way!") but we do listen to her and trust her because, well she's The Boss.  And rules are rules (no muddy paws on the carpet, four legged folk get fed after two legged ones...).   
And the current rule is that we need to be on lockdown. Apparently there's a boss bigger than our boss, and that's the Prime Minister. Turns out he likes four legged folk too. Anyway, he runs the government and he says that we all need to work together.  We can all play our part; some of the two legged people have to do their job because they are needed to keep us all safe; some of the two legged people mustn't do their job to keep us all safe. Which means learning from home for the little people for the foreseeable.  
When this is all over I am really going to appreciate my weekend walks. I am going to be sooooooo waggily excited to see the little people and to have loves and snuggles. In the meantime, teamwork is the name of the game. Where we listen to others, co-operate and be kind.  
Keep safe little people.  
And we look forward to seeing you all as soon as it is safe to do so. 
Missing you hugely but sending you lots of wags,  
Molly x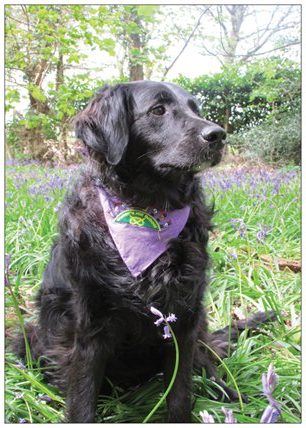 We have lots of wonderful pets at Queen's Hill Primary, who support us with our learning.The busiest of the animals are Seb, Molly and Jasper, our three school dogs. Molly and Jasper are primarily used for nurture and rewards. Seb is our school reading dog and supports pupils to gain confidence when reading aloud. Our dogs have helped to support many children in developing positive relationships with animals.
Molly and Jasper Blog 2019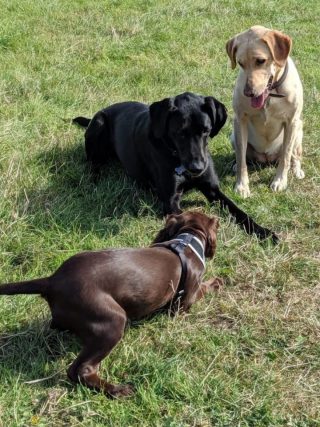 Molly and Jasper think about play
November 2019
The Boss has been thinking a lot recently about child development and how the needs of primary aged children seem to be changing. As we sit in her office (when we're not working with the little people) we eavesdrop on quite a few different conversations and we're coming to our own conclusions.
From our four-legged perspective it does seem that not all little people are getting the opportunity to play. We LOVE to play. In fact our lives would be pretty boring if we didn't. Every morning and evening we go out with The Boss and we play "ball" as part of our exercise. If we meet some other four legged friends then we love to have a romp with them too – a bit of sniff and chase gets us very excited and our tails nearly wag off.
We had the "pleasure" of having a pup to stay with us recently and it was really interesting to see how she used play to try to engage us more mature hounds with her. She'd roll the ball at us purposefully and then if we got it she would run around us like a whirlwind and try to grab it from our mouths. If we let her get it then the whole thing would start up again. She didn't get bored at all – it was a bit tedious for us but she's a good little thing so we placated her.
Which got us back to thinking about The Boss' observations. Some of the littlest two legged folk are arriving in Nursery and Reception without the ability to play like our pup friend. Instead they try to break the toys or, more interestingly, get frustrated when they "swipe" them like they do their technology and they don't change. Which gets us wondering. Are the little people spending too much time on technology? Listening to The Boss we know that research suggests technology shouldn't be used for under threes and when it is introduced it should be time limited and should be used with big people's support so that children are still getting social interactions.
If we were in charge of the world we would ban technology until the little people were five. We would take the little people out for walks and we'd play ball with them and explore parks and woods. We'd take them den building and go on treasure hunts – we were fascinated by toadstools and chestnuts the other day! We'd help them to build with Lego and bricks, we'd play with cars, trains and dolls and boxes - who doesn't love a bit of make believe with a cardboard box?! And we'd play card games and board games and, oh my paws, we do love a jigsaw puzzle! The little people would be developing their creativity, getting a sense of place and time, they'd be developing their core strength and their fine motor skills. And we'd be talking and sharing, learning how to lose and how to win without falling out or starting a fight. We could go on… but there's a ball in the corner of the room and it's very tempting… the ball has won…PLAY wins for us – EVERY TIME!
Happy New Year!

January 2019
That's a funny phrase that you two legged folk use with each other. We've noticed that you have some strange traditions at this time of year. It started with all the banging on New Year's Eve…I wasn't at all impressed though the two legged ooohed and aaaahed as the sky lit up and it  looked like someone had thrown the tinsel from the tree up to the man in the moon. And it was the same on the TV box which really should only show Countryfile and One Man and His Dog with a bit of Planet Earth thrown in…big bangs, sparkling explosions and then everyone started singing a song. Quickly afterwards talk of "New Year Resolutions" start. The big people talking about getting fit, giving up certain foods, watching less TV and getting out more.
The thing is, in our world every day is a new day. The Boss said you two legged folk have a lot to learn from us. We love life. Apart from when we are proper poorly and then we look doe eyed, won't get out of bed yet still manage to wag our tails to let you know we still care.  You've probably noticed that our tails are a barometer of how happy we are in life. Some of the teachers laugh when I stroll into school as they say my tail is wagging so much my whole back end is swaying. But you see I love school. I love the little people, I love the big people. I love having my breakfast, I love having my dinner. I love going on walks. I love sleeping. I love swimming. That's a lot of love. Every day. With the same enthusiasm. 
We don't need New Year resolutions we just need to love life. The Boss says we need to learn to be a bit more tolerant. As the little people know, there is a certain type of four legged animal that we are just programmed to chase though I'm sure these feline creatures are quite friendly when you get to know them. But, to be fair, I think Jasper and I are quite tolerant of most things. One thing The Boss has taught us is to be resilient. If I'm honest when she first got us I wouldn't bother chasing balls or sticks as I knew Jasper (who at the time was much fitter than me) would get them. After much encouragement and determination it's now 50/50 which one of us gets to them first. When we look at the youngest little people we wonder where the resilience disappears to as they get older. Resilience is key to being successful… Planet Earth teaches us that! If our fellow four legged wild brothers aren't resilient we know what happens to them! 
So, happy 2019. Here's wishing you a year to embrace "Tolerance, Love and Resilience".  
Lots of wags
Molly x 
Lots of wags,
Jasper x
Molly and Jasper Blog 2018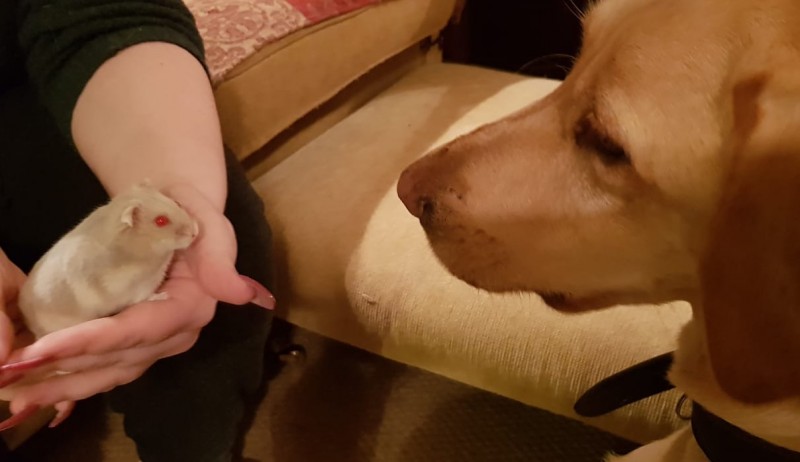 01/06/18
We don't often look at The Boss' paperwork, but she was catching up after a week at camp and we were encouraging her to keep going with a little tap of our tails on the floor. And then I saw it. I nudged Molly as I must have read it wrong. But no, there it was as clear as day "25% of Reception children in your school are overweight, 32% of Year 6 children in your school are overweight." To be fair, it also said that the data was in line with the national average. But even so!
Now I'm not sure how I feel about weighing little people. I know how I feel when I'm weighed. I hate it. But that's because it means I'm at the V-E-T. Nothing wrong with the big people who work there, it's just when I have to go it's normally bad news: stitches, injections or a liquid up my nose. When The Boss got us I was underweight and Mollyguts was overweight. So every time we go to that place The Boss gets us on the scales on the way in just to see where we are on the old kilo thing. And we're generally spot on. So it would be easy to pile on a few too many kilogrammes, an extra treat here and there, not enough exercise and a bit of begging for some human titbits. The thing is, anyone reading this
probably knows The Boss. She's mean. Strict. Hard hearted. Or maybe she's actually right. She measures our food morning and night, we're only allowed a special treat at the weekend (generally because we've done a 5 mile romp), human food is BANNED and we are walked 45 minutes twice daily (longer at the weekends and in holidays!) So, yes, we're only 4 years old, but have you seen some 4 year old labs? Their bellies wobble at the thought of more food and they look a bit like someone has inflated them with a bicycle pump. Generally as you sniff their backsides for the customary greeting, their owner gives them a treat for standing nicely. Or for just being there. The thing is these mahusive mutts are likely to get aching joints, diabetes, heart disease and other costly and life limiting conditions. They're being killed with kindness. But is it really kind? I'd prefer to be romping round the fields and swimming in the sea well into my 11 th year.
And for the little two legged people it's not really that different. There's nothing wrong with a bit of puppy fat but, grown ups, you really need to look at the data out there. You can blame lots of things: technology, convenience food, cheap sugary fizzy drinks, children not being let out to play… What you can't get away from is the long term effects obesity has on any human's health. So whether you're two or four legged, eating healthily and being active is the way forward. It just is. Save the special treats for the weekend, get the bikes and footballs out and have fun!
Oh, I hear the sound of a lead…music to my ears. Time to sniff out rabbits and run around in circles – it's a dog's life!!
With lots of wags,
Jasper x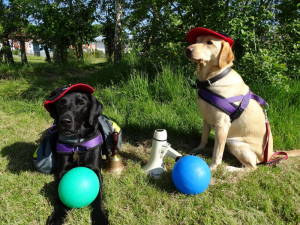 05/02/18
It's all about words
All around the school the little people are trying out new words. The Boss says this is the next school improvement focus - "improving vocabulary". Well, I had to find out what that was all about! Listening in to the big people apparently it's all about words and discovering new ones and learning how to use them correctly.
Funny things these words. It would seem two legged people don't greet each other with a bottom sniff. Jasper hasn't worked out that it's not human etiquette and it doesn't always go down very well! "Excuse me!" or "Oi!" is often the response he gets. Instead the big people use lots of different words to greet people. Jasper and I have a number of words we respond to and our canine friends probably know the same ones: dinner, breakfast, walk, flat, down, leave (well, to be honest we sometimes pretend not to understand that one!) and stay close. But then we also have words that are particular to our world, such as "purple bowls". The Boss says that's the same in the two legged world; there are words everyone knows and some that are particular to a profession, culture or region.
It seems that more and more little people are needing help to say words properly. I've heard the big people talking about this, lots of them think it is because children are spending time on technology rather than chatting to their grown ups. The thing is, we have to hear words and then use them to understand them properly. It's easier for us because we are trained to understand words (training is great because we get treats if we get it right!). For the little people they have to work it out themselves and it's difficult because words can mean different things on different occasions. With words sounding alike such as "to", "two" and "too" or changing in a context such as read a "book", "book" an appointment, Jasper says he's not surprised the little people get in a muddle! We were lucky enough to sit in on the teacher people training the other day and we watched a film where children were looking at the words before they read the book. They thought trailer meant a trailer you have for a film but in the context of the book it meant the thing that a car pulls. Just think about how that could make your understanding of the book very difficult!
Sometimes the big people over complicate things. Like us, for example. We're not "doggies", we're dogs. Why call us "doggies" and then have to reteach the little people? Talking and reading, that's what it's all about. And teaching the little people to ask questions and be curious about language. Which is what the curriculum day was all about. So, what am I, Jasper? Am I an animal? He's wagging his tail. Hang on! He's giving me a clue… He's licking his lips… They wouldn't have done that to me would they… no surely not?! How degrading! Am I a ………..CAT?!
With my sincerest good wishes, wags and whiskers (most definitely dog ones!)
Molly x
29/10/17
The Boss says learning to count is an extremely important skill that needs to be practised regularly. We've been doing it for months now... every time we go out for a walk we practise counting to five.
It started with a toy mini spacehopper that Jasper found on the corner of one of the fields. The Boss said we couldn't take it home as it probably had been lost by someone else. She let us play with it and then we had "five more goes" before it went back. This became our little routine, morning and evening; I'd sometimes run two sides of the field to find it so that we had more time to play with it. The Boss says she doesn't know if we recognise the phrase "last time" or the number "five" but whichever one of us had the toy we would hold on tight to it as we never wanted the fun to end. The Boss said "tough" and that "last time" meant just that. So, sadly and reluctantly we would let it go. It turns out that other pooches in the neighbourhood had been using the toy too - and all their owners were putting it back again afterwards. For weeks and weeks this went on, with The Boss saying the numbers clearly and holding up her fingers. And then it disappeared... she's been trying it with sticks instead but it's not quite the same. We got very excited learning with the spacehopper!
The Boss says the little people are having to be tested on their times tables. Not the normal weekly tests they get to take in class, but a government one. We don't understand that. The thing is, practising times tables is something most parents do with their little people (a bit like The Boss making us count on a walk), our little people get given times tables CDs to sing along to in the car. So why put pressure on the little people (and the big people) by introducing a test? And as The Boss says "Weighing the pig doesn't make it any fatter". Would Jasper and I learn to count any better if there were a test involved? Probably not. We're counting because we are. If we had a test to do then the pressure would be on and it would probably make us a bit tense and all the words would be gobbledygook. The thing is, we're not against testing, The Boss assesses us all the time but is this time tables test going to make a difference to the little people? Is it going to make them better mathematicians? Not without the understanding that goes alongside the learning of times tables, looking at patterns and understanding the concept of multiplication.
The Boss says she's impressed with how logical we are. When we lost the spacehopper in the maize field we went up and down the rows searching until we found it. That's what's important - working systematically and having a curiosity about maths. I'm definitely curious - about where the treats are and how come I'm only allowed one and Jasper has two... and she's not sure we can count?!
Lots of licks (and counting)
Mollie xx
30/05/17
When The Boss said we would be tired we just wagged our tails enthusiastically. Us, tired?! It would seem that she was right, yet again! We are currently chilling on the...(ssshhhhh!...don't judge!)...sofa having had five glorious days with the little people.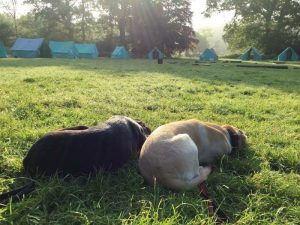 We raise our paws to teachers and helpers up and down the country who spend time away from their families and survive on minimal sleep so that the little people can gain the "residential" experience. 
Of course, the weather helps and we had a cracking week. Molly was in her element too as, when little people are eating in a field, there are crumbs galore. The Boss said we had to stay away when the children were eating which meant we could catch up on some snooze time. And, boy, did we need it! The rest of the time we were on our legs the whole time. Kayaking (pond swimming for us) and hiking were great fun. But our favourite time was walking before breakfast and after tea. Little people whose parents probably struggle to get them to look after their furry friends at home volunteered in abundance to join us. We adore our little people, they looked after us so well. At camp there is always someone to give us snuggles and attention.
After evening teeth cleaning we must have had a "good night" pat from every child as they walked past us with their torches. Now The Boss is very particular about teeth cleaning, she says we can all survive with a bit of dirt but that teeth are precious. That said, even she made some of the male little people re-shower. There were some great muddy puddles and river beds for us all to explore. How many times do little people get actively encouraged to roll in the glorious stuff? But when the boys, having showered, were still in their muddy clothes The Boss intervened - not that the boys acknowledged that there had been a problem putting their dripping wet and muddy clothes back on! 
The Boss says that's why residential school are great. A chance for children to be children, to gain independence away from parents and carers, to take risks and explore the wonderful outdoors. And for those that get a bit homesick, she says she'd worry if they weren't - it just shows how much they love their home and big people and they need to remember to thank the big people when they return!
The National Trust has a list of 50 things children should experience by the time they are 11 and three quarters... and at QH they are able to tick a lot off the list during their primary experience. 
Boat building and racing them in a river was another of our favourite moments, and having time to sketch nature. Oh, and we LOVED the water fight. A favourite moment was fire lighting and boiling water in a billy can, oh and then there was tree climbing (we watched the two legged ones for that) ... and rifle shooting and archery. 
But our favourite thing? Watching the quietest, shyest little people finding their voice, jumping in mud, getting excited when catching a shrimp... and not a piece of technology in sight. Then there was the bat walk... and singing round the campfire. The little people's favourite was "Streets of London" as it made them think of those who were homeless and made them feel grateful for what they have. 
And the cooked breakfast and seeing little people whose parents said they were "fussy eaters" tucking in like there was no tomorrow. 
I could go on but Molly says that's enough. Her favourite thing... every second of it. 
Lots of sleepy wags and licks
Jasper x 
21/05/17
We can see why the big people become teachers. We've only played a small part in the educational lives of our year six little people but we are so proud of their achievements.
Over the last few months we've seen them come in for breakfast club and work their socks off in class. We have helped them through practice tests by sitting by their side and giving encouraging looks, wags and warm snugs. The Boss says we bring down anxiety levels, she doesn't know why it works but it does seem to be true. Big little people or the big big people often come and give us a pat or a cuddle and say "We just needed some Molly/Jasper time." The Boss says that's part of our job - it's the easy part!
Over Easter we came in to help with revision, Jasper just wanted to play ball really... All three of us have been on reward walks at lunchtime for those showing a great attitude to learning.
Whatever the numbers say from their tests, we know the big little people have come on an amazing journey and are ready to go on to even greater things at their next schools in September. They are truly showing a passion for learning that has been instilled into them over the last few years. They show grit and determination and have developed a growth mindset. Their resilience brought tears to the eyes of the big people when they saw them struggle through some of the more challenging papers, big little people who a couple of years ago would have cried, given up and  stomped off showed perseverance. And that's what is going to get them through life, a realistic but driven ambition. In a society that wants everything "now" it's important that our little people know that you have to work at things. Life isn't easy and there will be knocks on the way but it's important to not let those knocks keep you down.
So, big little people you have shown our growth mindset characteristics: concentration, challenge, grit and determination, teamwork, reflection, creativity, curiosity and independence. Enjoy the last few weeks of your primary school days.
The Boss says she wants every little person to leave primary school with wonderful memories that will stay with them forever. That's why we go to the seaside, the theatre, have inspiring visitor and go on camp and residentials. Thank you for letting us visit you at Eaton Vale by the way! It was good practice for us for next week - our dog backpacks are at the ready!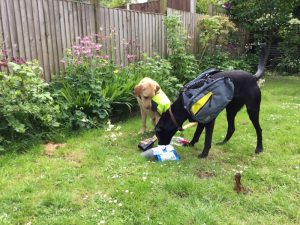 We have lots of exciting things for you to do before the summer holidays arrive (The Boss' group is learning Latin...she says we'll understand why we are canine!)...and then off to high school you will go. You're well prepared  - so get ready to sparkle and shine for the next chapter of your education. And don't forget to come back and visit us!
Lots of licks
Molly xx
06/03/17
The Boss says learning to read is one of the most important skills a little person can acquire. We've tried to learn by ourselves but it really is quite hard. We recognise some words...dinner, bowl, hungry, carrot (uh huh... food related ones are no problem!) and The Boss says that's how it starts...by talking. She is always talking to us, telling us where we are going, who we are going to see and praising us up when we get something right. 
So when the Head of Sixth Form arrived from the OVA to listen to children read for our Read Aloud day I decided I wanted to be part of it too. It's very easy to get the big two legged people to do what you want. First lean into their leg very gently so they know you are there. Generally their hand drops down and they start to stroke you - then you know you're onto a winner.   Once they start the patting, gently nuzzle them, look upwards and get eye contact. Then they are hooked... "Oh, isn't he handsome?" (Result!)
"You can take him to read if you like," encourages The Boss. And that's it. For the next hour I'm listening to the little people sharing their books. What amazes me is the confidence with which they read and it's also so obvious which of the little people read daily at home. Some big people say it's the school's job to teach their little one to read but I really struggle to understand that. At our school we have two amazing libraries to try to instil a love of reading for all of the pupils, the big people teach the little ones how to decode the "words", they help them to develop comprehension skills and they help them to choose books which will interest and stretch them. 
But nothing beats reading at home. Listening to the little people read, playing snap games with words, helping them to sound out new words and asking them questions about their current book are all examples of things big people can do to help. And research shows that parents sharing in reading activities has a huge impact on their children's reading ability and also how well they succeed in school generally. It's something that all parents should do. Apart from anything else,  there's something quite special about a bedtime story, the snugglier the better. Molly and I love a good ol' tail! 
Lots of licks 
Jasper x 
30/01/17
The White Stuff
Coming back after the Christmas break was great. We had lots of exercise in the holidays but we were keen to get back to work. What a change though! We got out of the car park and ran in only to find that everything was different. It's amazing how quickly we got familiar with the layout of the new build. The Boss says we reacted like the little people and just accepted things were slightly different. She was less than impressed with Jasper though. Now the thing about Jasper is he's quite leggy which means when he stands on his hind legs he's quite tall...The Boss left us in the new office and within ten minutes Jasper had worked out how to let us both out. Well, that's what she thinks, to be honest I am the brains behind the escape operation but I don't mind that he's the one that gets told off! So now The Boss is talking about high handles, we think she should just be proud of our achievement!
We were chuffed to see how excited the little people were to see the White Stuff in the playground- like us they couldn't wait to get outside. Obviously we couldn't tell The Boss whether we've experienced our paws in frozen white flakes before. She says it's how the big people feel when the little people go home after a day at school and the big people try to find out what the littlies have been up to during the day and get nowhere! The Boss says that when she was a pupil nobody at home knew what was happening at school , they didn't even have newsletters. Now there are so many ways to let the big people know about what is going on in the classroom, the big people just have to remember to look!  The staff are always posting photos on this social media thing and they encourage the big people to be part of their child's learning journey. The Boss says it's all about being partners in educating the little people. Jasper and I have become really good partners with Seb, but that's more about us sharing with him... his breakfast, his toys, his walks, his bed...In return he gets great company. We think it's a fantastic deal.
Lots of licks
Molly xx
13/12/16
Nativities and all that Jazz

Oooh, I've been so excited in the last few days that my tail has nearly wagged itself off! So, it seems that schools are the place to celebrate this thing called Christmas. It is a thing that lasts a long time as it started on 1st December. There was much excitement as the little people went around the school for six scientific experiments for their Chemistree Curriculum Day. The little people made snow and wow, you should have seen the halos with balloons, The Boss says we can make halo balloons on Christmas Day! Dr DNA even experimented on us (with our agreement) to see if we could light up a bulb. Sadly we couldn't - there must be a scientific reason for that, the little people think it's because we have our fur coats...
Anyway, the next day I couldn't believe my whiskers... there were little people sized sheep running up and down the corridor, then I was seeing stars - literally! Turns out the little people put on costumes to retell something called THE NATIVITY. The Boss says it happens each year and it's the same story. She then started going on about "British Values" and how it was important for the little people to know what Christmas was all about. As far as I can tell a nativity involves lots of singing and a big person sitting at the front making sure little people wearing tea towels clamber on the stage at the right time.
I've watched a few now and they are always in the same order: a little person dressed in blue and a little person in sparkling tinsel saying that they are an angel with glad tidings. Not sure what the tidings are but everyone looks happy when a donkey arrives and they go to Bethlehem.
Then there's a song and dance about inns being full and people get in a tizz because a baby has to be born with the animals. I really can't see the problem with that, at least the baby will be kept warm and if a stable is good enough for us four legged folk it should be fine for the baby. At that point Molly and I made our entrance...I cannot believe The Boss made us wear antlers, I mean, honestly! We had to sit very still and look "the part"...some little people arrived "from afar", three of them looking like kings, each with a different gift. Did I mention it was a real baby? Turns out baby Jesus was a girl but I don't think that matters, everyone went "ahhh" and there were even some big people wiping their tears. The Boss says it helps people to remember that Christmas is a special time for families, for giving and sharing and the joy of a new life and the hope that it brings. She says it's a time when we should think of others whatever we believe. To be honest I'm not sure what I believe - but I do know that these little people are our future and that we need to look after them and give them every opportunity we can to be the best they can. And if Molly, Seb and I can help them on their journey, well, that will be a job well done.
Wishing you all a very merry, peaceful and caring Christmas,
Lots of licks
Jasper
P.S Molly says if the reindeer and Santa are fed up with mince pies and carrots she's happy to help out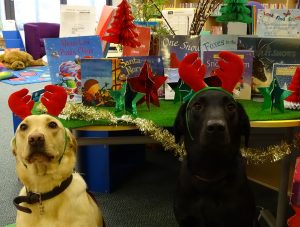 10/11/16
Tough love
I'm starting to know what that phrase means now. It all started with an outdoor learning trip to the country park. Little did the teaching assistants know that it would be me needing the first aid equipment! Nobody is quite sure how it happened - I went into a bush in one piece and came out with blood oozing from my leg. The Boss took me to The Vet later on in the day who said the emergency treatment I'd been given by the school  staff was fantastic.
A bit of sedation, a silly cone thing and a few stitches later and I thought I'd be back to normal. Oh no! Not if The Boss is in charge. The Vet said I had to rest my paw; I thought I'd manage to convince The Boss otherwise. That's how I came to hear the phrase "tough love" - she says it has to be the same for children too. Apparently it's the big people's job to decide "what's best". Fortunately I was still allowed to go to see my little big people although I had to have two weeks without being exercised -do you know how long two weeks feels in my world?!
Now when it comes to exercise I'm the same as any primary aged boy - I need to be outside and running around in the fresh air. Every day. Two or three times a day is even better! If it hadn't been for my learning buddy I think I would have become very downhearted. In the mornings The Boss would be there, getting Molly ready for a lovely long walk and I'd try so hard to persuade her to take me too; by day three I'd given up and carried on snoozing and just dreaming of chasing fox, deer, rabbits...
When I had to go back to The Vet to have my stitches out I was quaking! In fact I refused to get out of the car. I thought that would mean The Boss would just take me home again. No such luck; she really wasn't put off by any of my whimpering. She just got The Vet to come out to me.
I'm all healed up now and back to romping around the fields. The Boss says she's quite expecting me to injure myself again as I throw myself into things: bushes, pits, rivers and ditches. I guess what I've learnt from my whole experience is that the big people are generally right. We may not like it but they do know what is best for us and sometimes it seems really tough, but they only do it because they care about us. We all need a bit of tough love from time to time. I'm just waiting to see when Molly gets her dose!
With lots of wags
Jasper x
04/10/16
Well, I've heard the phrase "ringing in your ears" and now I know what they mean! I was enjoying a quick shut eye when I awoke with my head vibrating like a cymbal. The Boss disappeared in one direction to "sweep the school" (why would she do that I wondered!) and I was grabbed by Mrs Colman and taken to the front of the school. All the little people were lined up and the big people were counting them. No sign of my brother and I did start to wonder where he was. Later on he told me he'd gone out the back with the year 6 pupils. Turns out The Boss wanted to check that everyone knew what to do in case of a fire and that they go through this every half term. Not only that but she also thought it was a good idea to "hide" some children to see how quickly the staff realised they were missing and to see if they were found in the sweep (turns out that wasn't anything to do with a brush). You'll be relieved to hear the little people were found and the big people had noticed they were missing children so The Boss was pleased.

I've been getting used to all sorts of visitors coming in to The Boss' office - it's like Piccadilly Circus on some days. Whilst I'm happy for anyone to give me a belly rub, I do enjoy the company of the smallest little people. They come to visit me if they are finding things a bit tough or if they have done something really well. I had the greatest "first' the other day - I was read a book! Seb, who I often chat to on my lunchtime walk, has been telling me all about the amazing progress the little people make with him when they visit him regularly - some little people have made 2.5 years reading progress in three months - I was blown away by that figure. He says it's because the little people feel relaxed with him and because he doesn't keep stopping them or correcting them like the two legged people do. Anyway, back to MY experience... So it turns out these pages have pictures I can look at and words for me to follow. The Boss said I did really well following the story and she said that I looked really interested. "Looked!?!?!?" She has no idea - I was listening to every word and of course I was looking at the pictures and trying to spot what the little person was showing me.

When I get a visitor my tail takes on a rhythm of its own, normally on The Boss' cupboard. It makes an excellent sound which makes my tail wag even more. One of the little people loves it when I do this, he says I'm making music and he joins in too and before you know it we have a right little percussion set going on. The Boss just smiles and says I should join the school orchestra... Now there's a thought!

Lots of licks

Molly