Queen's Hill Community Tennis Club
If you would like more information or book the courts after school please contact the office on 01603 746857 or email office@queenshill.norfolk.sch.uk.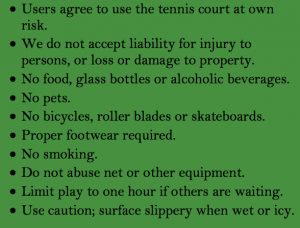 Once again Queen's Hill Primary & Nursery School are opening their facilities to the community to play tennis within the MUGA area.
If you would like to take advantage of this opportunity please download and complete the application form and return it along with the relevant fee it to the school office.
Once registered, you will be given access to the MUGA area where you can enjoy playing tennis just minutes from your door step.
All players must read and understand the terms and conditions of use, signing the application form to say that you agree and will adhere to them. The facility is for the community to use for tennis only and if not looked after or used correctly the school reserves the right to cancel any membership or close the facility.
Terms & Conditions
As the tennis courts are part of the school and within the school grounds the following responsibilities must be adhered to, faller to comply too these conditions will result in your membership being revoked.
Memberships will be granted on completion of the application form and relevant fee handed into the schools office. You will then be issued with a 4 digit number for the key box, this will give you access to courts. (This code will be changed at regular intervals and will need to be looked after like any other pin number).
Security is of great concern as the facilities are within the school grounds, therefore security of the keys and code are paramount.
The courts are to be used as a first come first play basis (No bookings taken).
Be courteous to surrounding households when arriving, playing and leaving.
No chewing gum anywhere on the school site.
Bikes are to remain outside the court area at all times.
Please use the bins provided.
If all courts are full and other members are waiting, please limit your game to one hour.
This facility is to be used at your own risk, the school can not be held responsible for loss, damage, theft or injury.
Please leave all areas as you would expect to find them.
Last people to leave to put the key back in the key box.
Tennis courts are available for use from 1st April to 31st October

 

Playing times

Monday to Friday

Saturday to Sunday

April & May

18:00 – 19:00

10:00 – 19:00

June & July

18:00 – 20:00

10:00 – 19:00

August & September

18:00 – 19:00

10:00 – 19:00
Click here to download the application form
Actively passionate about sport