2017/18 School Ambassadors
 
Finlay
I applied to be a school ambassador because I have always wanted to represent the school and help make improvements wherever possible.
Hannah
I'm one of the schools ambassadors(the only girl).  So far, being a school ambassador has been awesome.  There's also lots of responsibilities, it can sometimes be fun but also serious.  I strongly advice younger children to apply for school ambassador in the future, you never know what could happen.  Remember, share a passion for learning and have a lovely day.
Konrad
Hi, I'm Konrad and I'm looking forward to helping the school and trying to improve it in the future.
Below is a link to a video where the Queen's Hill Ambassadors from 2016/17 talked about the new extension in 2017.
Performing Arts Ambassador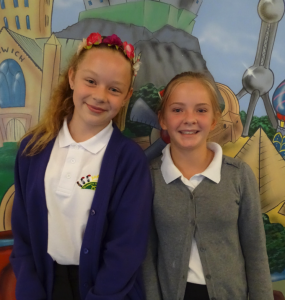 Sports Ambassadors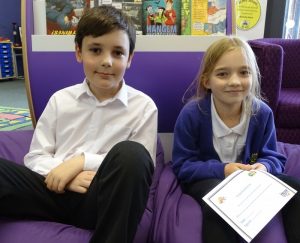 School Librarians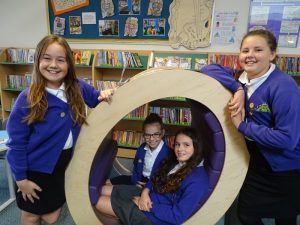 The School Librarians help Mrs Maskell and Miss Perry in the Library at lunchtime with reading to the younger children and tidying up the shelves at the end of lunchtime.  They plan different displays for the Library, book of the week and also plan activities for the Chatterbook Club which runs every Tuesday after school.
Playground Buddies
School Council 2017/18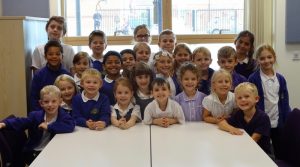 A group of students who are elected by their class to represent the views of all pupils and to improve their school. Each year every class will elect 2 representatives to be members of the school councils.  They meet every Tuesday afternoon in the School Library. The School Council does a number of things which include, making decisions in fundraising ideas, looking at ways of improving the school playground and interviewing candidates for school. Members of the School Council will be responsible for carrying out the ideas that have been agreed.
For more details on the School Council please look at the School Council tab.,
Reading Ambassadors
Every Friday afternoon, Year 6 children get the opportunity to listen to Reception children reading a book and to share a story.