What is the Queen's Hill Parent Forum?

The Parent Forum is a group of parent representatives who meet at least once a term to discuss school-related issues. Regular, open communication and consultation with parents is really important to our school. The Parent Forum provides a valuable way to listen to your ideas and seek your views, helping to make sure the needs of children and their families are met. Meetings are led by Mr Roughsedge usually in the hall or library. Meetings are informal and a genuine opportunity for open discussion.

Sharing the information

Parents are encouraged to share information from Parent Forum with parents of other children in their child's class. Feedback is also included in school newsletters which are distributed to all parents and published on the website. If you would like a parent representative to raise an issue or make a suggestion on your behalf at Parent Forum please ask them to do so, or send a message using the email below. Issues raised should be constructive.
Contact Us
We appreciate that you may not be able to attend Parent Forum meetings due to work and other commitments. If you have some good ideas for school improvement then please email us. This email will only be checked just prior to a meeting and replies will not be sent. We will add any constructive ideas to our agenda for discussion. If you have specific concerns about your child your first point of contact should always be your class teacher.
Dates of meetings:
Friday 13th October 8.40am – 9.40am
January 30th 2.15-3.00 Norse Tasting Session your chance to come and sample the new menu from our meal provider Norse. A great chance to give your opinion on the school dinners. (Not suitable to bring young children)
Tuesday 20th March 3.15-4.00 Parent Forum. Agenda: Future of parent forum /Parent ideas  for 8 week plan focus /Ideas for school's 10th birthday /Terrific Tuesday feedback
Wednesday 25th April 9.00am To discuss Sports Day
Monday 9th July 4.00-5.00 Parent Forum. SEND Provision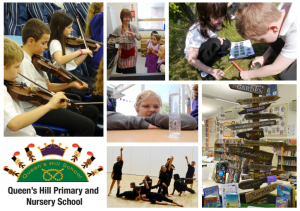 If you are interested in attending,  please express your interest to Miss Kerrison or email the parent forum email address, we look forward to hearing from you.
parentforum@queenshill.norfolk.sch.uk