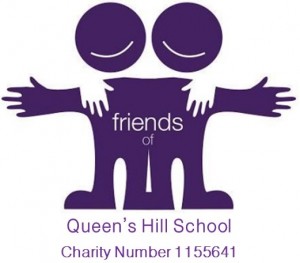 Welcome to our fabulous page where we hope to keep you updated with what we are doing to raise funds and how it impacts on your local school and more importantly, the amazing children who attend. The committee is made up predominantly of parents/carers of children who attend Queen's Hill School and Nursery but also staff and members of the community. All are welcome to attend meetings at any time, providing they live on Queens Hills or have a child who attends the school.
 Your newly appointed Committee Officers are:
Chairperson: Gemma Gallagher-Hatson                                                               
Vice Chair: Maxine Chapman
Treasurer: Clare Mitchell                                                                             
Vice Treasurer: Catherine Gotts
Secretary: Natalie Harwood
Your newly appointed Committee Members are:
Michelle Gregory, Lyndsey Dennington, Claire Blakesley, Kerri Dugdale, Sarah Bloomfield, Angela Everitt, Lisa Rix, Claudia Pillay, Joanne Binks, Nina Abbott and Sian Barker.
If you are interested in supporting your local school by donating items for raffles/prizes or your time/ideas then please don't hesitate to contact us: friendsofqhs@gmail.com we are always on the lookout for extra hands to help out at events.
As we are a brand new Committee Officers we don't have many huge successes to tell you about up to now but the two fundraisers we have done have been the Valentines Cake Sale and the Mother's Day Shop. The cake sale raised £107.17 and the Mother's Day shop saw us wrapping and packaging up over 135 gifts!!!
Both big successes I'm sure you'll agree. Thank you so much for your support up to this point, we have many more fantastic plans and ideas to come this year, watch this space and keep checking the Facebook page for more up to date information on events. 
Minutes of Friends meeting. Please click on the link below: