Enjoy looking at our creative learning log.
Thursday 20th June 2019
We have loved creating biographies about the life of a historical figure this week, and have been very mature when editing and redrafting this with our peers. Our writing has made us think about historical and geographical information and apply what we know about these subjects too. We've also linked in elements of PSHE and drama to really bring the key issues of the period to life.
We expanded our understanding of the animal kingdom in science lessons, and have worked with a variety of tables which allowed us to classify species in different ways, according to their characteristics.
In maths lessons, we are busy revising what we know in preparation for our final assessments in a few weeks' time – we're all looking forward to showing off just how much we've learned this year!
Thursday 13th June 2019
We have continued our learning and analysis of discrete and continuous data this week. We have also enjoyed the opportunity to learn how to use Excel to generate graphs from this – it's saved us lots of time!
We thought that our visit to the Time and Tide Museum and the Lydia Eva last Thursday were both amazing, and have really helped us to put our learning about the Fishing industry in Great Yarmouth into context.
In English lessons, we have been getting to grips with a range of diary extracts provided to use by the Museum – and written by a range of authors. These extracts have helped to deepen our understanding of ordinary people's lives in the past, and will be really useful when we come to create biographies next week…
Thursday 6th June 2019
We have begun our final half term in Year 5 in earnest and have enjoyed getting to grips with discrete and continuous data in maths lessons. Our whole-school topic 'A drop in the ocean' lends itself perfectly to our trip to the Time and Tide Museum in Great Yarmouth, and we're really excited about the prospect of our visit there!
English lessons have been mysterious this week as we received an unusual letter from a figure who appeared to know a lot about us – and begged us too heed her warning. We have written back to her to find out more about her shadowy life and are intrigued to know what she'll tell us in reply…
Thursday 16th May 2019
We have been very busy creating non-chronological reports about the Ancient Greeks this week. We have also painted our pottery to represent a variety of Ancient Greek myths.
In maths lessons, we have begun learning about time and have converted between analogue and digital formats with accuracy. Most recently, we have solved real-world problems relating to timetables and have discussed the importance of being able to interpret these correctly.
In Topic sessions, we have been working with 2Animate software to bring key sections of the story of Jason and the Argonauts to life – our Skeleton Armies are terrifying!
Thursday 9th May 2019
We have been engrossed in writing our play script versions of Odysseus' encounter with the fearsome Cyclops this week, and greatly enjoyed acting some of these out today! We impressed each other with the ways in which we used stage directions to bring our characters to life and moved about our 'stage' too.
In maths lessons, we have continued to work with translation and reflection across coordinate planes. We're now able to tackle this in all four quadrants!
We have also been getting creative with clay to design and make pottery in the style of Ancient Green amphora vases – now we're looking forward to painting these as soon as they're dry…
Thursday 2nd May 2019
We have spent a lot of time wrestling with the story of Odysseus' struggle with the cyclops (from Homer's 'The Odyssey') during our English lessons this week, and have begun creating excellent play scripts inspired by this. We have all had to think really hard about the most important events in the story and have carried out a lot of work in the creation of interesting settings and descriptions – using stage directions to help us.
In maths lessons, we have worked well with negative numbers and can confidently order and solve problems with these. This has enabled us to make a great start of our unit of work around coordinates too; some of us have already begun making use of all four quadrants for translation!
Thursday 25th April 2019
We have hit the ground running this week and got stuck into our new learning about the Ancient Greeks! We enjoyed getting outside to create a scaled timeline of history from the present day back to the Hellenic Age on Tuesday, and have since been working with extracts from Homer's classic text: The Odyssey. Through topic sessions, we have started drawing comparisons between ancient and modern Greece.
Next week we will develop our learning about negative numbers (again, applying this to scales) and will begin creating play scripts to bring Odysseus' epic journey to life.
Thursday 4th April 2019
We have all been lucky enough to visit Easton College this week for our Maths on the Farm trip. We were able to get up close with the farm animals and get involved with some real-world mathematical problems.
Back in school, we have put the finishing touches to our houses (part of our composition project), and have evaluated the impact that their environmental features could have on their surroundings. Now we are greatly looking forward to exhibiting our work at the Open Studio event on 29th April!


Thursday 28th March 2019
We are really grateful to all those who were able to join us for our 'Get into shape' breakfast café this morning. We had a great time creating 3D shapes from given nets – and discussing their properties.
We have also spent the last week exploring perimeter, area and volume in maths lessons, and creating nonsense poetry based on elements of Alice in Wonderland in English sessions. We are looking forward to applying our mathematical skills at Easton College campus' Farm next week too!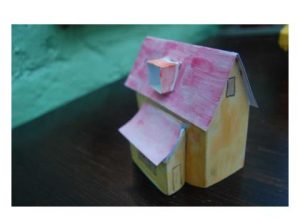 Thursday 21st March 2019
We have enjoyed constructing our eco-houses from 3D nets this week, these have allowed us to put our mathematical and artistic skills to the test. We will soon be completing a piece of writing to explain our decisions behind the designs and features that we have chosen. We're looking forward to displaying all of our hard work in a few weeks' time…
14th March 2019
We have had a wonderful time getting stuck into our creative projects as part of the Composition focus! We have been debating environmentally friendly ways of constructing new houses – and what sorts of materials and amenities these may require, using our mathematical skills to draw 3D shapes from observation and have even developed our skills in the use of watercolours (like the one pictured here).
As the focus progresses, we will use nets of 3D shapes to construct our environmentally friendly village and will also be creating persuasive writing to convince important figures in local government of the merits of our ideas. Watch this space to see how we get on…

Thursday 7th March 2019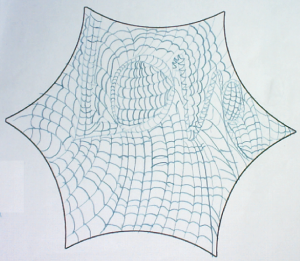 We have spent a lot of time reading and analysing Charlotte's Web this week, and have also taken part in an interesting debate about whether or not Wilbur (the pig) should be saved from slaughter or not.
We had great fun at our reading café earlier in the week; which was linked to Charlotte's Web too. Here's a picture of one of our web designs containing a hidden word…
As we continue with the composition focus, we have also used our knowledge of shape to begin drawing using geometric skills. As a consequence, we've all got better at drawing shapes such as prisms, pyramids and cuboids – a skill we'll soon apply to our projects for the Open Evening!
Friday 1st March 2019
We have begun learning about the rainforest this week. This has led us to think about the locations of rainforests around the world, the composition of a rainforest and the sorts of animals which we might find living there. This has also enabled us to make links with our study of The Explorer (from before half term) and with The Lost City of Chipputut, which we have been working with in our Reading Masters sessions.
We have begun a new whole-class reader in our English lessons, Charlotte's Web, and have already had some excellent discussions about the characters and themes present within the text.
As the whole-school focus for the next 8 weeks is 'composition', we are excited to reveal that we will soon begin composing our pieces for the Open Evening in April (more details to follow). Although the children will have to wait until next Friday to find out exactly what they will be creating, they will need to use their skills of debating, planning, sketching, painting, measuring, modelling and evaluating in order to be successful…
Thursday 14th February 2019
We have learned about the life and work of Mary Anning this week. We found out that she was a famous fossil collector who lived more than 150 ago, and was important in discovering many extinct species of marine animal.
In our maths lessons, we have been successful in adding and subtracting fractions – and have even begun converting these to decimals and percentages too. We are still working hard on our times tables, and are making links between tables more readily to help us calculate even faster.
We're proud of what we have achieved so far this year, but are looking forward to a well-earned rest over half term! 
Wednesday 13th February 2019
Danger-Us club visited Norfolk's highest climbing wall at the OPEN on Wednesday 13th February. We had the wall to ourselves for an hour and the coaching of an amazing instructor. We can't wait to go back!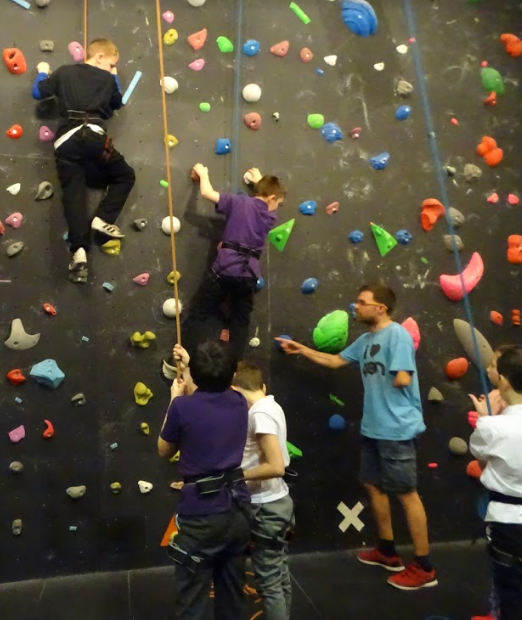 Friday 8th February 2019
We have begun learning about volcanoes in Geography this week. We were amazed to discover the frequency of volcanic eruptions around the world and worked hard to compile lots of interesting information about them. This has helped us to inform and improve our writing (explanation texts) in English lessons too.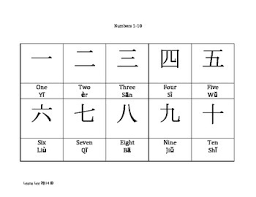 The teaching of Mandarin has continued in Les Ecureuils (Les Blaireux had their turn before Christmas and Les Loutres have this to look forward to after Easter!). We have consolidated our knowledge of the first 10 numbers and are increasingly accurate when recalling these. Why not test out what we know?
Thanks too to all those who have attended our cafes over the past two weeks. It has been lovely to see so many smiling faces and is a great show of support for the children. 
Friday 1st February 2019
We have deepened our understanding of the links between times tables and fractions this week, and have spent lots of time building on our knowledge of factors and multiples. This will also help us with the next stage of our learning – percentages.
We have completed our persuasive letters in our English lessons, and enjoyed using Editing Stations to improve the quality of the work which we produced.
Through topic lessons we have been learning about the key beliefs of Hinduism and the most important deities in the religion. We have discussed origin stories and how this belief system compares with Western religions.
We have also been treated to several very interesting workshops today as part of our Safety Awareness curriculum day. We are thankful to Norfolk Fire and Rescue service for their informative talk about fire safety at home, and to Luke from ECP for his engaging chat about the steps we can take to keep ourselves safe online.
Thursday 24th January
We have all sat three separate maths tests this week – and our teachers are really proud of how well we have performed! We think that is definitely due to how much attention we have been paying to our times tables through our daily mental maths sessions, and how we have been taught to develop our reasoning skills.
In English lessons, we have begun writing persuasive arguments to The Explorer (from the book of the same name) to try and convince him to help 'us' – writing as one of the four main characters – to get home. We have had to think about the ways in which we use flattery and guilt to get our arguments across.
In topic lessons we have thought about the causes and effects of earthquakes, and how plate tectonics has impacted the topography of our planet. We're looking forwards to linking our learning with the more explosive side of this next week – volcanoes
Friday 18th January 2019
As part of our whole-school topic (You can make a difference too), we have spent a lot of time thinking about the famous mathematician and scientist Sir Isaac Newton this week. We have enjoyed thinking about the ways in which his many discoveries shaped the world, and have begun to experiment with some of the Laws of Motion.
In our maths lessons, we have been keeping our Times Tables focus alive by practising with different facts every day. It has been encouraging that so many children have been talking about their puzzle sheets (which are also on our school website), and are making such good use of MangaHigh.
Our English lessons have allowed us to devise our own pieces of descriptive writing, based on the experiences of somebody who might be lost in the Amazon rainforest. We have integrated some higher-level grammatical skills, such as relative clauses, into our writing to great effect, and are looking forward to creating suspense-filled endings to our stories tomorrow!
Friday 11thJanuary 2019
This week we have all been getting to grips with our new school focus: times tables. Whilst most of us already have good knowledge of the tables, we can always increase the speed that we can recall and work with these. We have enjoyed our daily mental maths sessions, which have all had a times tables focus, and are looking forward to showing off what we know by having a go at some of the challenges on the Year 5&6 Times Table Puzzle Sheetwhich we have brought home.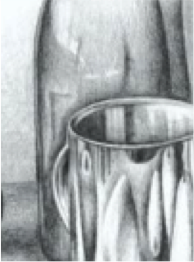 We have also spent time learning about – and drawing in the style of – 'Still Life's this week. We utilised all of our skills in drawing, but were surprised by how often we had to take a break from what we were sketching to look back at the objects on our class' model!
We have just begun our new topic: You can make a difference too.Through this topic, we will be exploring the achievements of famous British figures such as Isaac Newtonand Jane Goodall. We will also be looking in detail at the forces that shape the world around us, Including a study of volcanoes and earthquakes.
11/01/19
Words for the Year 5 Seven Times Tables Blues, so you can sing along and learn your seven times tables.
One times seven isn't hard to do.
Seven is the answer, I'm sure you knew.
I'm learning my tables.
You can do it too.
Two times seven, has there ever been
An easier question, it's fourteen.
I'm learning my tables.
As you can see.
Three times seven's quickly done
One more than twenty, it's twenty one.
I'm learning my tables
Having so much fun.
Four times seven, I can calculate
I'm looking at the answer, it's twenty eight.
I'm learning my tables
 I can hardly wait
Five times seven, no need to strive
Between thirty and forty it's thirty five
I'm learning my tables
They've come alive.
Six times seven's not hard to do
I've worked out, it's forty two
I'm learning my tables.
Why don't you? 
Seven times seven is forty nine.
You can see that I'm, I'm doing fine
I'm learning my tables
On a number line.
Eight times seven, I'm not in a fix.
No need to worry 'cos it's fifty six.
I'm learning my tables
I'm coming up tricks.
Nine times seven, easy for me.
The answer's plain, it's sixty three.
I'm learning my tables
It's so easy.
Ten times seven, I can say with glee
I don't need a pen, it's seventy.
I'm learning my tables 
As you can see.
Eleven times seven is a simple lesson 
Seventy plus seven is seventy seven
I'm learning my tables 
And I'm in heaven.
Twelve times seven, it's just a few more.
No need to delve, I know it's eighty four.
I'm learning my tables 
That's for sure.
I'm learning my tables, that's for sure!
Thursday 13th December 2018
We are starting to get into the festive spirit this week – and some of our learning has reflected this too! We have solved mathematical problems involving Christmas decorations, and have even used our knowledge of addition and subtraction to plan Christmas parties from a given budget. The reasoning that we produced about which of the parties we would rather go to was a testament to how much we have learned this term!
We almost finished reading Goodnight Mister Tom, and have been shocked by some of the events which have happened to the characters we have grown to know so well. We have written at length in the style of Mister Tom, and have enjoyed the challenge of using apostrophes liberally to omit parts of common words – as if they were being spoken. We are looking forward to comparing our understanding of the book with the theatrical version next week too!
In our science lessons, we have successfully concluded our investigations requiring the separation of materials. Our teachers were really impressed by some of the observations and reflections that we were able to make.
Thursday 6th December 2018
We are glad that all of our tests are now out of the way, but are proud of how we have performed in them; particularly our Reading test!
We enjoyed our 'Share it out' Café on Wednesday 5th December, and were able to get our teeth into real-world problems using the book 'IF…'; thanks to all parents who came and supported this.
We have continued to explore the themes and emotions in Goodnight Mister Tom, and have all taken part in some mature conversation about each character's thoughts and feelings. In today's writing, we have attempted to put ourselves in Willie's position on the long train ride back to London. As ever, the quality of our responses to this task was excellent.
Well done to Les Blaireux class too, who have achieved the dizzying heights of 84% of children reading with an adult at home EVERY DAY this week; can either of the other classes beat this next week?
Thursday 29th November 2018
We have been working hard to bring our Viking longships to life this week. We are a few finishing touched away from our own Norse fleet, though we do still need to add on our sails!
We have tackled a lot of problem solving in our maths lessons, and have been able to reason about the conclusions we've come to with increasing detail.
Our reading sessions have been tailored to our class' reading books this week, though we have also spent a little time thinking about key features of non-fiction texts too. It is encouraging that reading scores are also on the rise, with one class at 60% of children who are reading every single night!
Something to think about
Although some of us have our doubts about how well we will do in our tests next week, we should just try to tell ourselves that we CAN do it – and that a test can only show what we know about one or two things, not who we are as people!
Thursday 22nd November 2018
We have delved deeper into Goodnight Mister Tom this week and are really enjoying making comparisons between school experiences during the Second World War and today.
We are working really hard to make sure that we are reading every night, and it is great to hear about so many of us who are enjoying sharing books with our families – and finding out about their favourite reads too!
We have greatly enjoyed getting messy when using papier mache to cover the wire frames of our Viking long ships, which are really taking shape.
We have continued solving problems involving written division in maths, and have even begun to order operations – which just goes to show how confident we're becoming!
Thursday 15th November 2018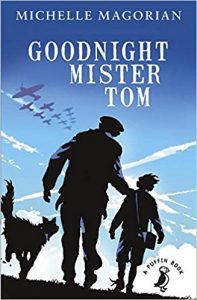 We have begun reading a new book in our English lessons this week – Goodnight Mister Tom. We are really enjoying finding out all about life as an evacuee during the early days of the Second World War, and can't believe how differently children were treated back then!
The amount of reading that we have been doing at home is increasing too, with some classes nearing 75% reading every single night – great work!
In maths lessons this week, we have been putting out division skills to the test. A real WOW moment was hearing children who thought that they could 'never do' division with fraction or decimal remainders telling each other that they 'get it now'. It's amazing what happens when we all work hard.
Thursday 8th November 2018
We are greatly enjoying our whole-school reading focus and the opportunity to explore a greater variety of books. Many of us have been reading at home every single day – well done if you have!
We have also spent a lot of time thinking about Armistice Day this week in preparation to mark 100 years since the end of the First World War this Sunday. We have created newspaper reports which celebrated the end of the war and have discussed some of the war's causes too.
We would like to say a big thank you to all who helped to make our First World War themed Breakfast Café so successful this morning – it was lovely to see so many parents and children joining in the activities. We will definitely host more sessions at a similar time in future.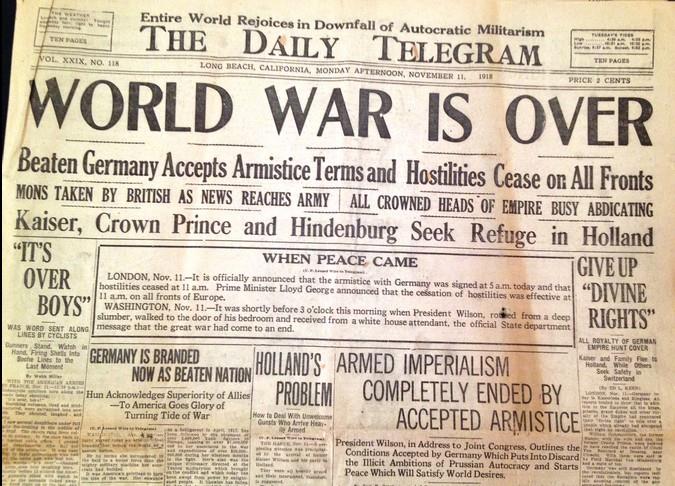 Thursday 1st November 2018
This week we have been getting stuck into Bikeability, swimming and our new whole-school focus; reading. We enjoyed putting our minds to the test in our maths café on Tuesday, and many of us were able to work algebraically to solve problems.
We have also been discussing the types of books we like to read – and what our families enjoy reading too. We are being challenged to read at every opportunity both in school and at home, and will be taking part in class competitions to see who can read the most!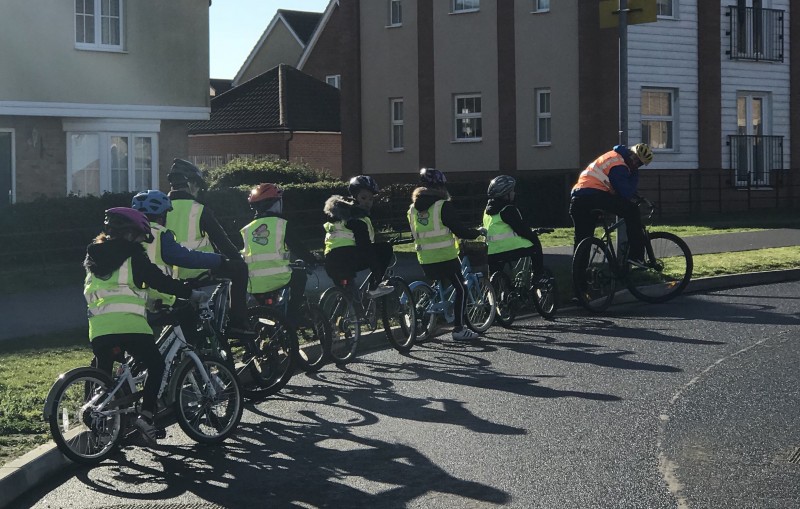 Thursday 18th October 2018
We have continued to engage with reasoning in maths this week, and we are now feeling much more confident to when explaining how we know something to be true. We have spent a lot of time crafting poems which tell the story of Viking burials – and showing off the vocabulary we've learned in the process.
We were particularly looking forwards to our Vikings workshop, which has been taking place today, and have loved getting involved with some of the activities Bjorn (our Viking guide) has shown us.
In the pictures below, you can see the fun we had grinding corn with a quern stone, handling Viking artefacts and looking at Viking weaponry!



11th October 2018
We have been reasoning with factors and multiples this week, using our knowledge to identify prime numbers below 100. Through investigation, we have been able to explain how we know that a number is prime and why this is important. We have carried out a lot of work with models and images (counters, cubes, arrays etc.) to help us prove our ideas.
In particular, we noticed that numbers which are prime can only ever have two different arrays, whereas composite numbers (which have more than two factors) can have many.
One Year 5 pupil commented: "It's so obvious. 11 must be a prime number because it only appears in the 1 and 11 times tables. AI also know that all of the numbers in the 11 times table are multiples [of 11], not factors".
5th October 2018
We have had lots to celebrate this week, with some excellent scores in spellings tests, high participation rates on Manga High and success for our Year 5/6 Tag Rugby team.
We also learned to spot the symptoms of a heart attack in HEARTSTART this week, and know what to do if we think that somebody is suffering from one.
We have been focusing on proving what we know in maths lessons, and we're becoming proficient at speaking in full, justified sentences when giving answers.
In our science lessons, we have discussed why the Earth has seasons and how axial tilt affects our lives. We have enjoyed the process of animating our Viking sagas too, and we look forward to watching these back next week – this will help us to write explanation texts.
5th October 2018
Here is an example of some reasoning questions we've been working on this week:
Jane says "The sum of 32,892 and 59,247 will be greater than 80,000". Will she be right or wrong? Justify your thinking.
Here is an example answer from a pupil in our year group:
"I know that Jane will be right because if you add the 3 and 5 in the ten thousands column, that makes 8. This means that the value of the number will be at least 80,000. When you add the digits in the thousands columns the value of the number will increase to more than 90,000. This is because the 2 and 9 in the thousands column will make 11, and we need to rename the ten".
27th September 2018
We began the week with HEARTSTART,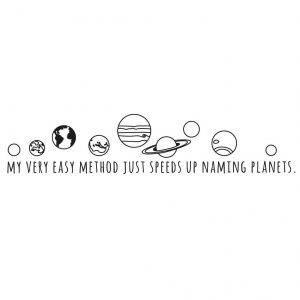 where we learned first aid tips for looking after ourselves and others. These included what to do if someone is bleeding and how to help a person who is choking.
We have continued to develop reasoning skills in maths lessons, and the children are enjoying the challenge of justifying how they know something is/isn't correct. We have also applied our reasoning skills in English lessons, convincing each other why some words choices are more/less powerful than others.
We have begun learning about the Earth and Space in science lessons. We discussed the characteristics of our closest neighbours and why Pluto is no longer counted as a planet. Most of us have even managed to put the planets in order; remember: My Very Easy Method Just Speeds Up Naming (Planets).
20th September 2018
We have spent a lot of time learning about Roman numerals this week, and have practised using them to solve problems. We were amazed to learn that the Romans had no letter to represent zero!
In English lessons we have been exploring the effect that interesting adjectives can have on a story. We have all planned out our own Viking sagas and are proud of the effort that we have made in choosing language for these which has the greatest impact.
Our Viking presentations, which we delivered after researching an aspect of Viking daily life, gave us the chance to show how our knowledge of peoples from the past is increasing; and many of us gained confidence when speaking in front of our friends. Mr. Emmens
13th September 2018
This week we have begun developing the children's reasoning skills, both in maths and across the curriculum. We have spent lots of time thinking about how we have arrived at answers and why we know that these are (or are not!) correct. We have introduced a new scaled 'reasoning ladder', with steps of: describing, explaining, convincing, justifying, and proving. At the moment, many of us are working on 'explaining' what we know, but we will work hard over the coming weeks to make what we say detailed and persuasive.
We are excited to have begun learning about Viking sagas too, and will be planning and writing our own versions of these very soon. Mr. Emmens