Enjoy reading about our creative learning Year 6 blog.
26th June 2019
Year 6 Maths Investigation
We have had great fun completing an investigation in maths today in Year 6. We were given five pieces of a 3D jigsaw puzzle and had to work out what the missing piece could be. There were lots of possibilities and we had to work systematically to find all of the possible answers!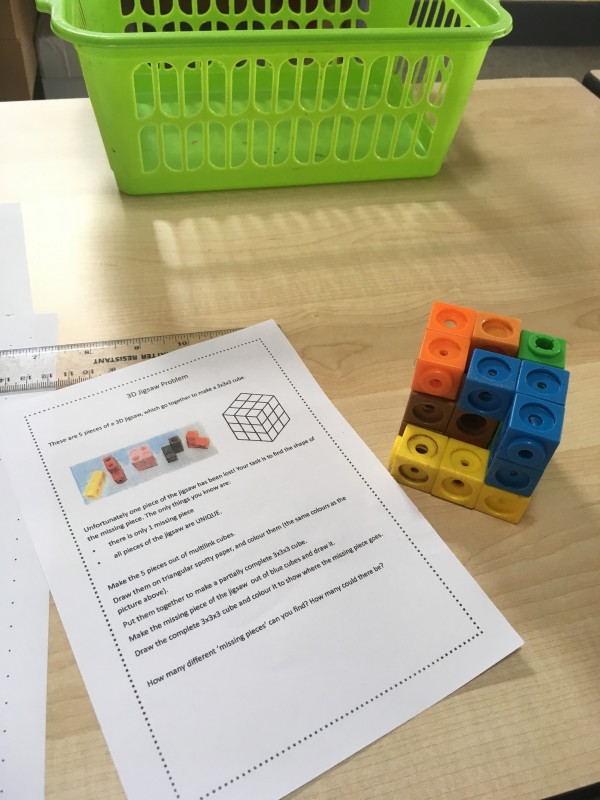 24th June 2019
Year 6 WW2 Artwork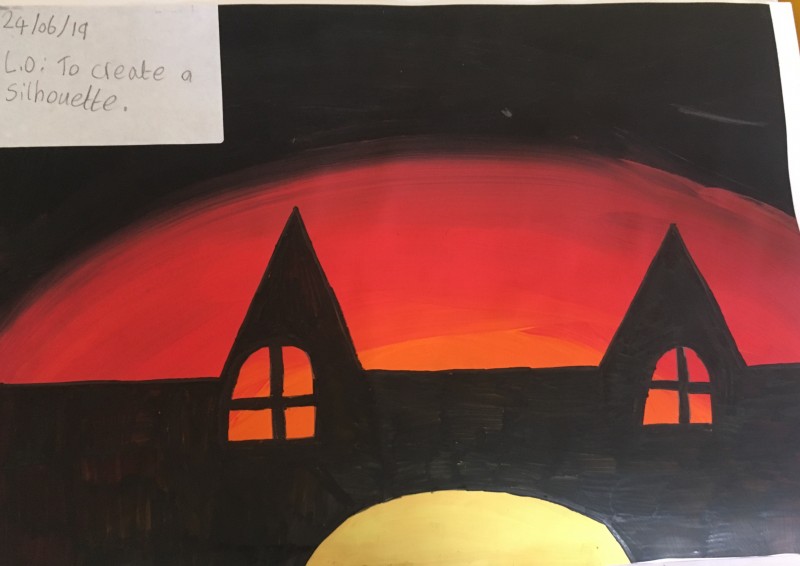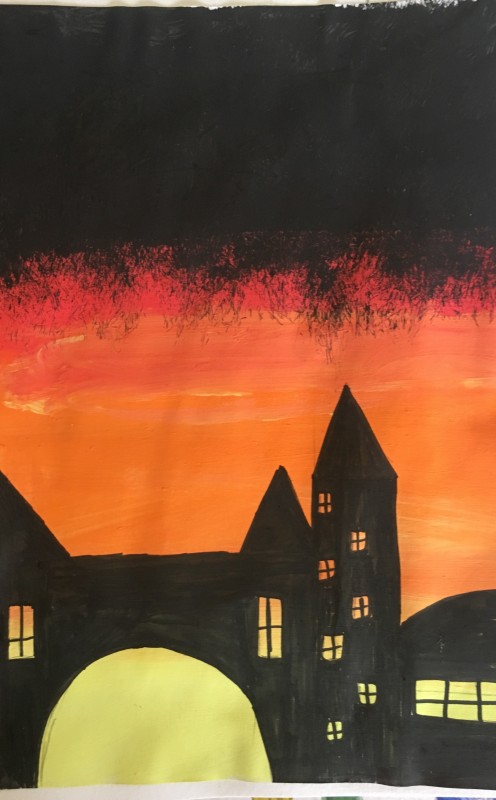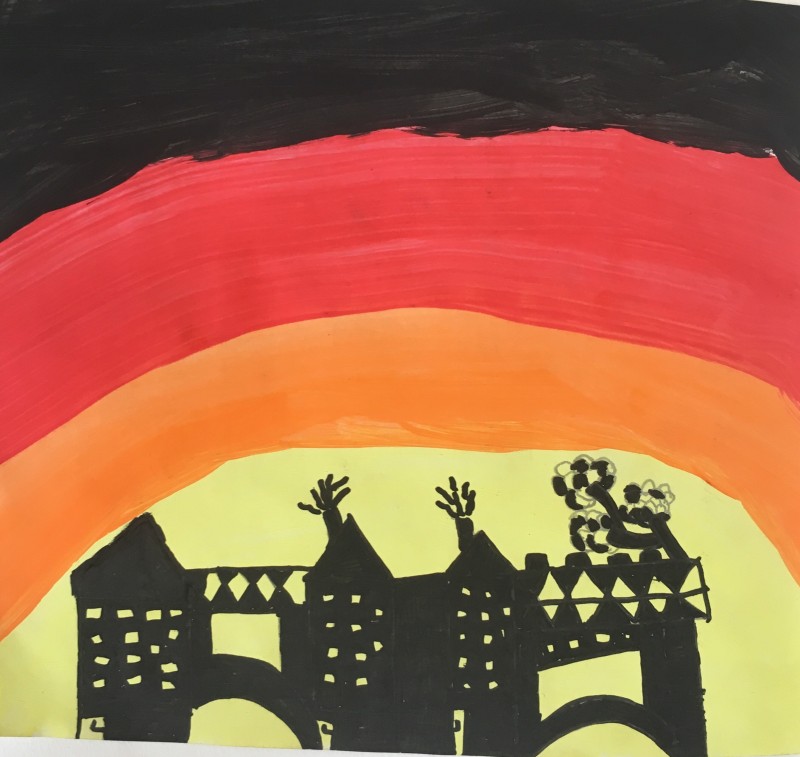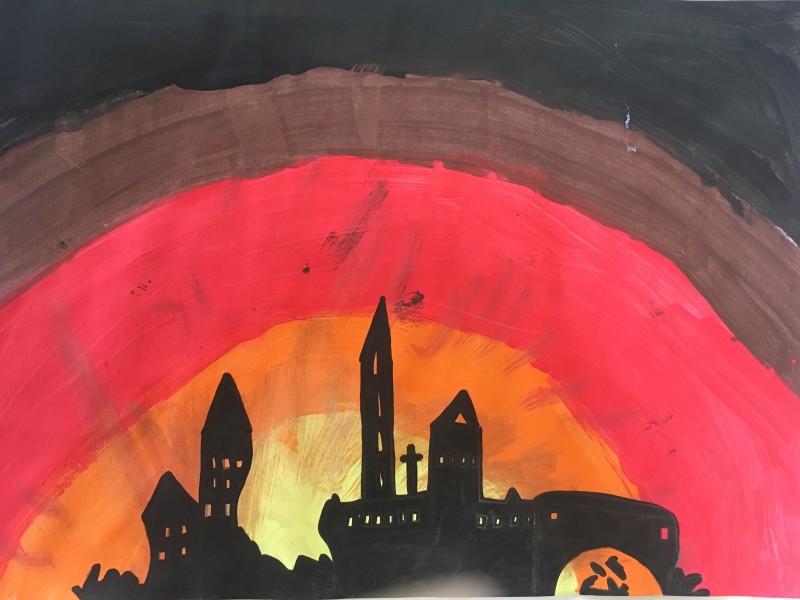 2nd April 2019
Pizza Express Recognition Trip
Today a group of Year 6 pupils went to Pizza Express. As part of the morning, the children worked alongside one of the chefs to learn how to make pizza  and also developed their understanding of food hygiene. These children were selected to go on the trip as they have gone 'over and above' in their learning both at home and at school throughout the Spring Term. Well done and we hope you enjoyed eating the pizzas!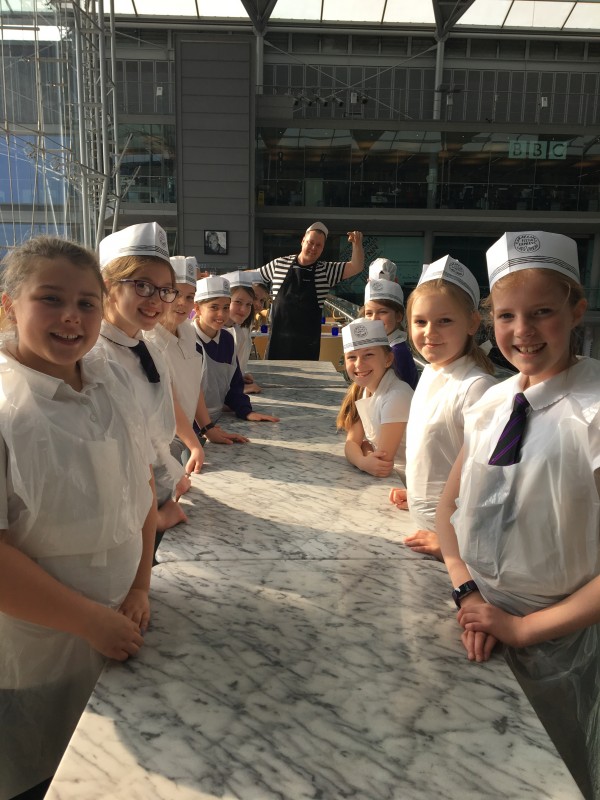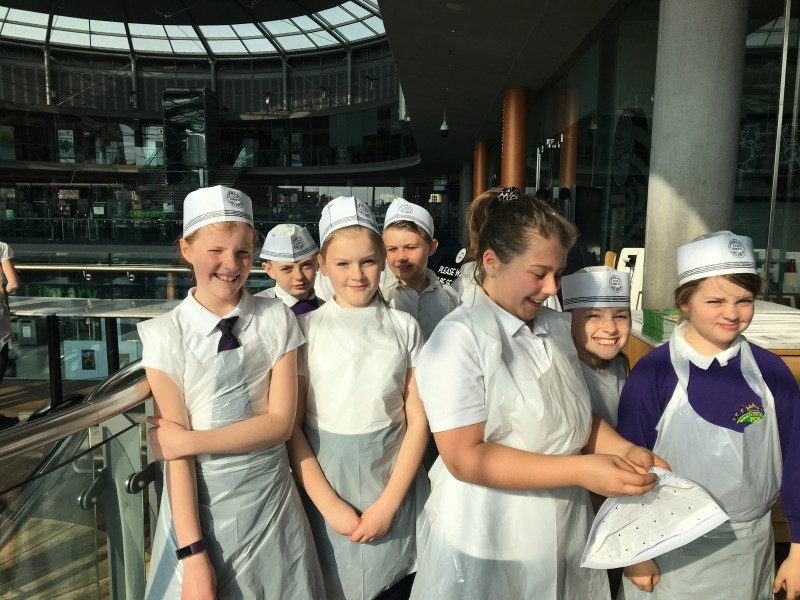 14th March 2019
The Arrival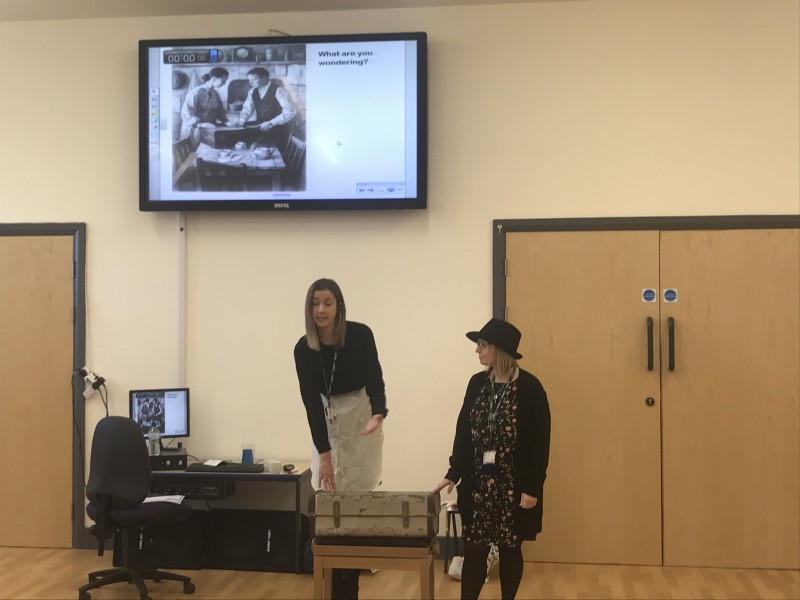 In English today we started our new unit in English studying the book The Arrival. We had to think about who the characters in the image were and write questions that we would ask them. Mrs White and Mrs Andrews then went 'in to role' and we had a chance to ask them these questions. 
26th February 2019
Electricity
As part of their topic work, Year 6 have started to study electricity and are thinking about simple electrical circuits. There are some brilliant online resources for children to continue this learning at home. Try one of the links below to access these resources!
This link will take you to a range of activities you could access from home with your child:
http://www.primaryhomeworkhelp.co.uk/revision/Science/electricity.htm
The Virtual Circuit:
https://webarchive.nationalarchives.gov.uk/20170712124904/http://sustainability.sellafieldsites.com/wp-content/themes/sellafield_sustainability/assets/php/test.php?gameid=343
11th February 2019
Art in Year 6
Following our trip to the Sainsbury's Centre, Year 6 have been printing patterns inspired by African art onto paper. We will use this paper to build up an image of African clothing. – Maison
We have been inspired by looking at traditional African clothing and cloths. We have created our own stamps. – Nadia 
18th January 2019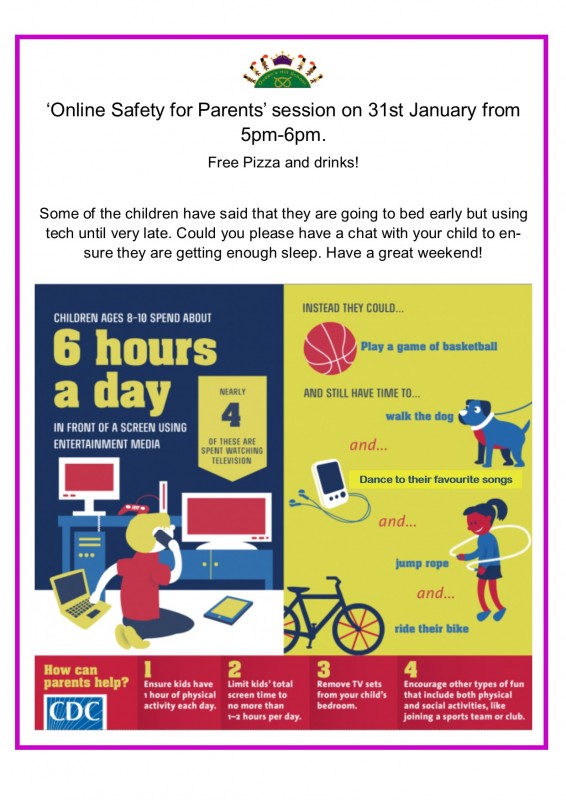 13th November 2018
Book Recommendations from our Year 6 Pupils 
This book is great to read. It is called The Secret Keepers by Trenton Lee Stewart. I love how there are so many mysteries in the book. The main character, Ruben, can have 15 minutes of invisibility whenever he likes! The book involves some great escapes, traps and dangerous characters. It's one of the best books I've ever read so get to our school library to have a look for yourself. It is one of our brand new books!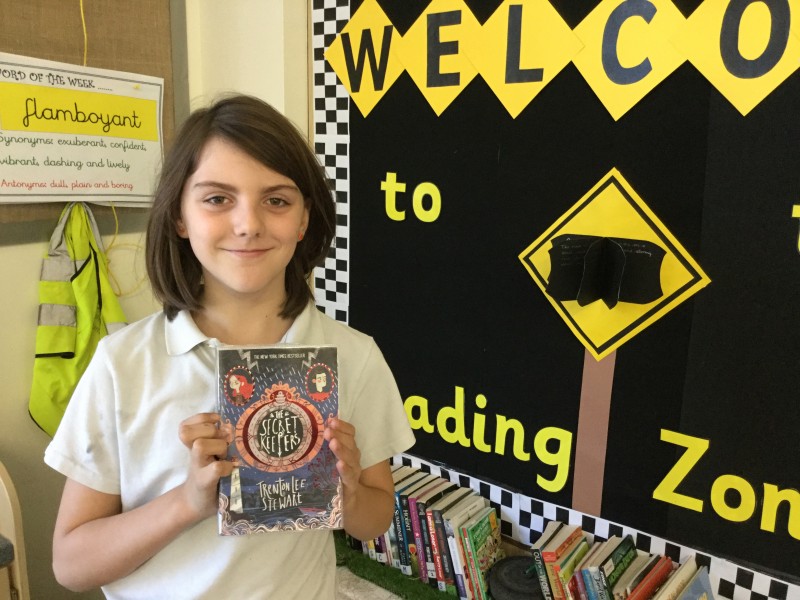 Emily – Year 6
17th October 2018
Norwich Science Festival
Year 6 went on a trip today to the Norwich Science Festival. They attended a session called, 'Fireworks: real science or just big bangs?' They learnt all about the job of a pyrotechnic and how science is used to make fireworks. They had a brilliant time and returned to school so excited to continue with their learning in science!
Miss Kerrison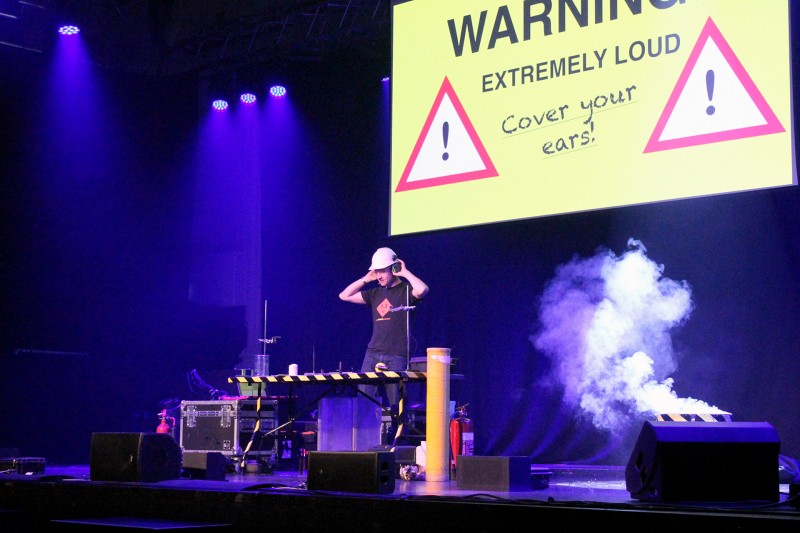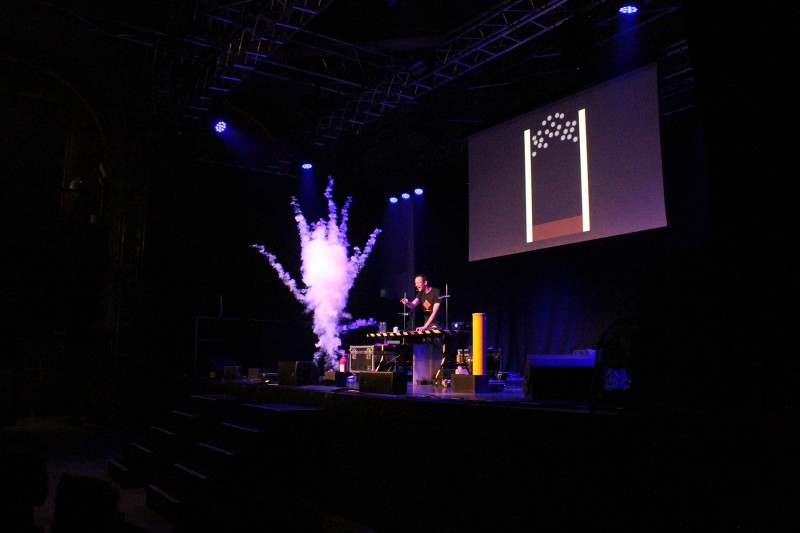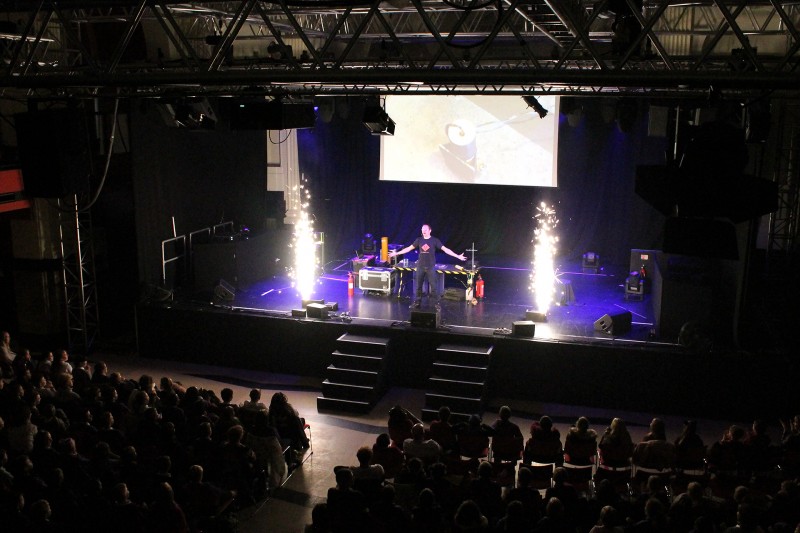 9th October 2018
Division
We have been pattern spotting when completing division calculations this week in Year 6. We are developing our understanding of using the 'bus stop method' for division. 
Miss Kerrison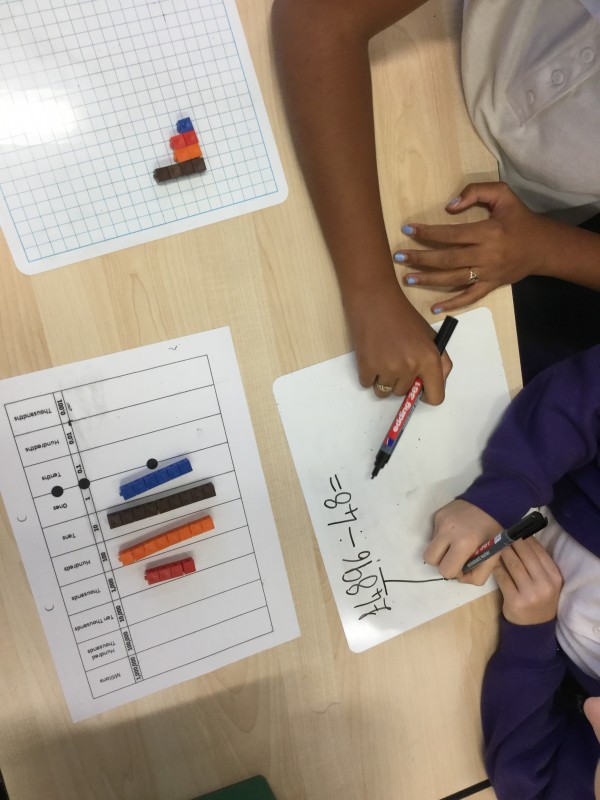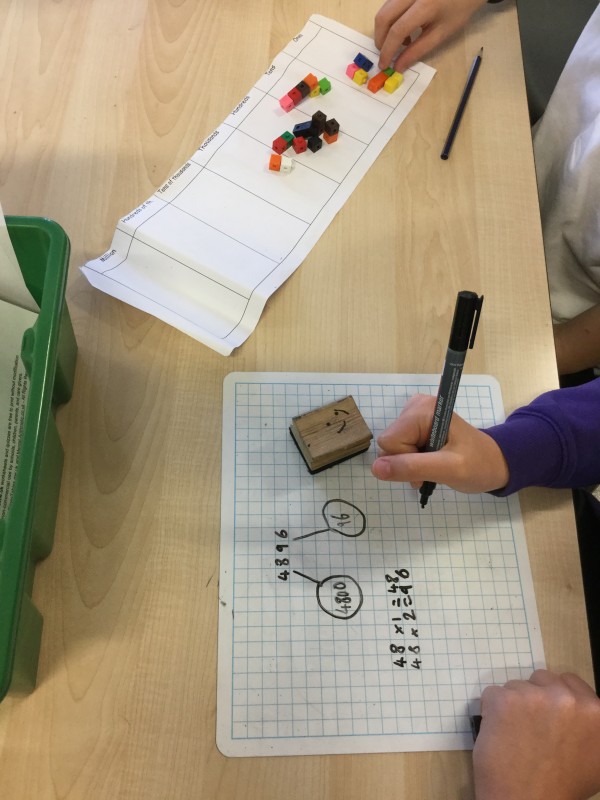 5th October 2018
Reasoning
We have been continuing to practise our reasoning skills in Year 6. Why not have a go at the problem below at home. If you complete this, bring your answers to Miss Kerrison and there may be a prize for you! 
Miss Kerrison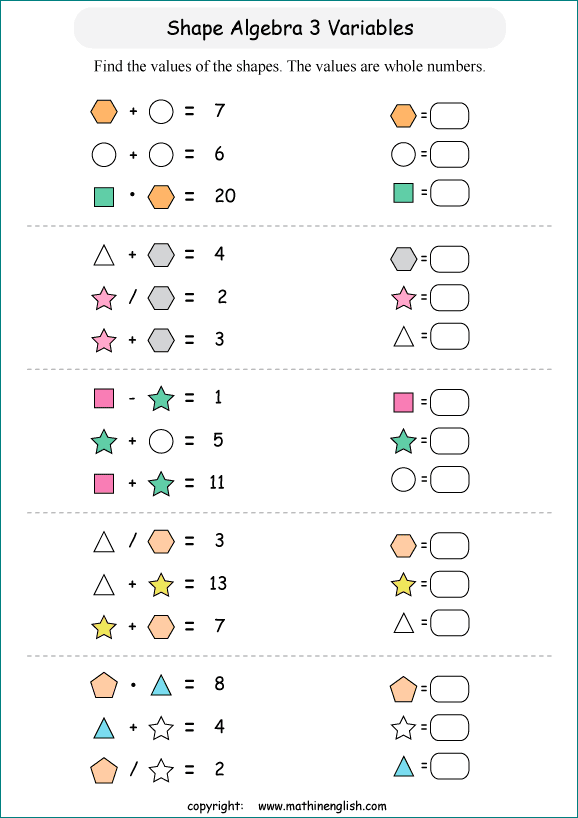 29th September 2018
Multiplication
This week in maths we have been studying multiplication. We have all worked incredibly hard at this! Encourage your child to continue with their learning by playing the game below which aims to further develop their understanding of multiples and factors. Have a brilliant weekend! 
https://www.topmarks.co.uk/maths-games/multiples-and-factors
28th September 2018
Parent Breakfast
Thank you so much to all of the families who attended our parent breakfast today in Year 6. We hope that you enjoyed the opportunity to look through your child's books. 
24th September 2018
Digital Music
This week we had our first digital music session with Mr Porter. We use the app 'Garage Band' to compose a layered drum sample. If your child wants to continue their learning at home, download 'Garage Band'!
Miss Kerrison
14th September 2018
Rounding in maths
As part of our maths work this week we have been learning how to round. We have been practising rounding decimal numbers to whole numbers and rounding larger numbers to the nearest 100 and 1000. Click this link to practise your rounding some more at home:
www.topmarks.co.uk/maths-games/rocket-rounding
Miss Kerrison