Enjoy reading our Year 3 creative learning blog.
14/11/17
Today Year 3 enjoyed an afternoon making moving owls. We read the story, 'The Owl that was Afraid of the Dark' and then created our own owls. We had a raffle for the parents. Congratulations to Ashton  and Caitlin Mums who both won copies of the book!
The children have been invited to enter a competition to design the most creative owl. Entries are to be handed in to their class teacher before Tuesday 21st November. One child from each class will be chosen to win another copy of this beautiful book. 
07/11/17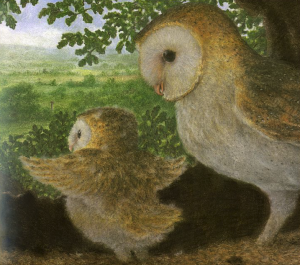 Next Tuesday 14th November from 2-3pm, Year 3 are hosting an Owl Cafe . There will be a raffle ticket for each adult that attends for the chance of winning a copy of our special book! Refreshments too! We hope to see you there!
16/10/17
Today Year 3 had a cross country competition. The children had to run 5 laps of the school field which totalled 1500m.
The first girl to complete the 1500m was Sophie M
The first boy to complete the 1500m was Luigi C
All children ran really well with lots of grit and determination! You made your teachers very proud!
05/10/17
Today we have been focusing on our creativity focus and have used a variety of media to create our own water art work.
We have been learning about play scripts and have acted out the traditional tale of The Three Little Pigs.
We wrote our own endings to the story. We edited and redrafted our play scripts and produced finished pieces of writing using our computing skills.