We hope you enjoy looking at our Year 1 blog which will show you some of the learning we have been doing in class.
10th October 2018
In Year 1 we have been exploring time conjunctions. We had fun ordering our morning routines using them!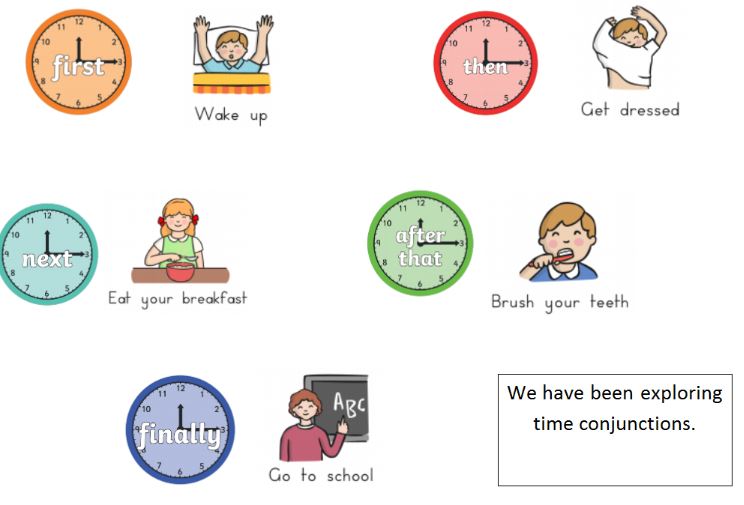 26th September 2018
We had a busy morning in year 1 today as parents and carers were welcomed into the classroom. Children and adults took part in a range of fun, practical activities at our café to help develop reasoning skills both in school and at home.




26th September 2018
In Year 1 English we went back to our imaginary woodland and created some atmospheric music to go with pictures of the forest.




25th September 2018
This week in maths we have been finding different ways to partition 1 and 2-digit numbers using the 'part part whole' method. We used cubes to help our understanding and we are now experts!




21st September 2018
In Year 1, we visited our imaginary forest and thought about where we could find certain things in our classroom. We had fun making our own maps to show where we found the different things!
11/09/18
In Year 1 today, we escaped to an imaginary forest. We had fun using drama to get ideas about what we could see, hear and smell.
10/09/18
Today in Year 1, we enjoyed playing the game globe trotter to help us learn the continents!
06/09/18
We had a very exciting first day in Year 1. We enjoyed Art, Number Masters and some fine motor activities. We cannot wait until the birthday party tomorrow!