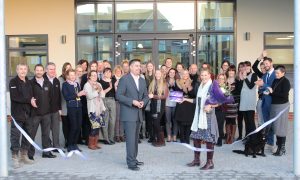 A great first day back with everyone showing a fantastic attitude towards learning.
Morgan Sindall pulled out all the stops to ensure our Y3 classrooms, Reception, office areas and temporary staffroom were ready for our first day.
Interim arrangements: Fieldfare Entrance for EYFS, KS1 and Y3; Stockwell Entrance for KS2; Miss Watson's class via the EYFS playground.
Building work continues until February half term.