Archive for January, 2017
09/01/17
Today was the launch of our new topic for the spring term "Poetry in Motion".  The children did lots of activities all related to poetry and as you can see had a great day.
We all started in assembly with Michael Rosen reading his poem "No breathing in class." The children then got the chance to do music, art and dance to poetry as well as create some poems. As you can see from the photos the children had a great day showing lots of creativity.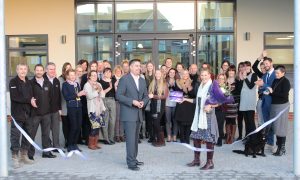 A great first day back with everyone showing a fantastic attitude towards learning.
Morgan Sindall pulled out all the stops to ensure our Y3 classrooms, Reception, office areas and temporary staffroom were ready for our first day.
Interim arrangements: Fieldfare Entrance for EYFS, KS1 and Y3; Stockwell Entrance for KS2; Miss Watson's class via the EYFS playground.
Building work continues until February half term.